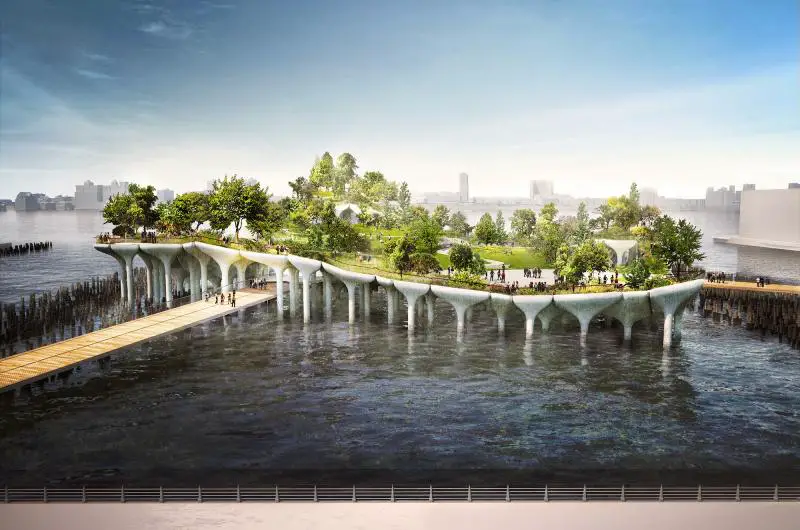 New plantings were added to Thomas Heatherwick's 'Little Island' at Pier 55 in Chelsea, bringing it closer to the artist's rendition.
New York will be back. A thoughtful new report from the Regional Plan Association lays out the most likely scenarios of "New York's Next Comeback." There are cautions, like not mistaking short-term disruptions for new paradigms. The report includes strong evidence that density is not a disadvantage, even in coronavirus times; the deterioration of public services and infrastructure is our primary risk. Among the takeaways are five great reasons for betting on our region's future: 
The RPA, which has advocated for quality of life improvements in the tri-state since 1922, has been through the city's ups and downs before. The city will come back from this one and there's an opportunity to come back stronger. 

More data points toward recovery. The city's unemployment rate dropped in September, now back into single digits. Schools have reopened but the positivity rate among students is minuscule—0.2%. In fact, New York state has the third lowest positivity rate in the nation (and that's with ample testing). Nationally, the Domestic Travel Safety Barometer score rose above 50% for the first time since the pandemic began. The TSA screened over a million air travelers for the first time since March. (Those passengers are primarily leisure travelers, too.) Executives of the Travel Leaders Network see significant interest among consumers in traveling and had record-breaking attendance at their recent conference, pointing to the strong level of commitment within the industry. Also this week, JPMorgan Chase announced they would be forging ahead with their $3 billion dollar headquarters in midtown. That won't be the only bet on New York City in the months to come.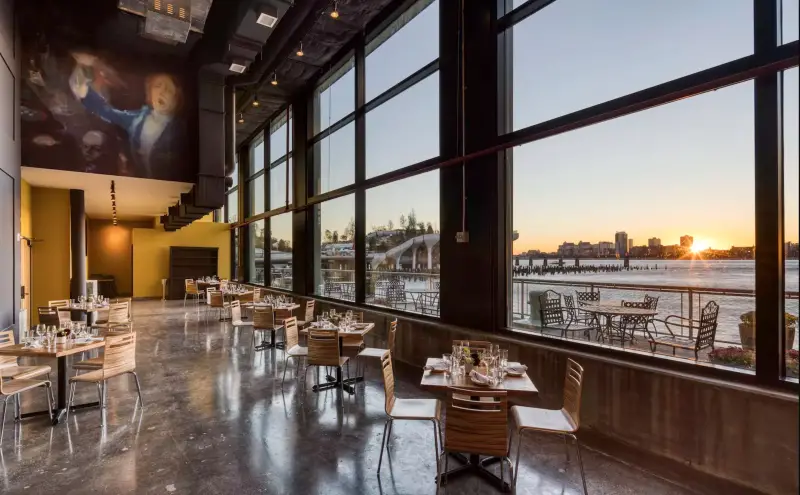 City Winery has opened its new Pier 57 space in Chelsea,the largest wine bar in the city. Photo: Adam Pass/City Winery.
Links of Interest
NYC
City Council passes permanent plan for outdoor dining.

The MTA launches live subway maps.

The 11th Harlem Restaurant Week is underway.

Warmer than normal winter predicted for New York.

Opening tomorrow, "Celestial" at ARTECHOUSE is an immersive digital exhibition inspired by Pantone Color of the Year 2020 "Classic Blue."

Also tomorrow, enjoy an Indonesian feast on the Lower East Side.

The New York International Auto Show sets new dates (August 20-29, 2021), taking advantage of an expanded Javits Center. 

New virus-capturing air filtration system being tested on Metro-North could roll out to the subways.

Juneteenth becomes an official New York holiday.
Master virus hunter "deeply concerned" about city COVID trajectory.
City venues beyond Broadway say they're ready for audiences.
Intrepid Museum debuts free interactive Bring Your Own Device (BYOD) Mobile Guide.

Luna Park seeks a lease extension.

Rapid COVID testing now available at Newark and JFK.

BEYOND NYC
For the majority of Americans, holiday season travel will be their first trips since the pandemic hit.

ASTA asks Cuomo to reconsider quarantine requirements.

Canada and Mexico ground borders to remain closed until at least November 21st.

A Department of Defense study finds little COVID risk in flying (although caveats in the study could amount to bad math according to at least one expert).

Travel industry praises new hospitality jobs bill.

Airlines at "the end of the beginning" of the COVID crisis; United CEO doesn't see corporate travel fully back until 2024.

HOTELS
Own a piece of the Waldorf Astoria—fine furnishings auction on now.

The future of hotel design for a post-COVID world.
TRENDS
The accelerating adaption of touchless tech.

CLOSING TIME
Flatiron fave Hanjan shuts down.

The Mean Fiddler takes a final bow.
The Best Wine-Makers. The Best Theatre-Makers. Direct to Your Home.
Fine wine, like great theatre, is both a cultural and sensory experience. Broadway Wine Club is the first wine membership program of its kind to blend a love of wine with a passion for theatre. Members receive special benefits, including exclusive virtual tastings featuring Broadway luminaries like certified sommelier Kate Rockwell (Mean Girls), Wayne Brady (Kinky Boots, Hamilton) and Elizabeth Stanley (Jagged Little Pill). 

Founded by Arvind Ethan David (lead producer of Jagged Little Pill) and Nathan Marcus Brown (luxury goods entrepreneur and Jagged Little Pill co-producer), this new home-delivery wine subscription will support Broadway artists and acclaimed boutique wineries (and $10 from every subscription benefits The Actors Fund). The club's launch marks the release of an exclusive wine from Crocker & Starr called "Ghostlight." A premier 2013 Cabernet Syrah blend, featuring a special custom label, "Ghostlight" is a reminder that this is only a pause for live arts and "the light is still on" at every Broadway theater. Become an inaugural member today at BroadwayWineClub.com.
New York Metro Parents Is Back in Print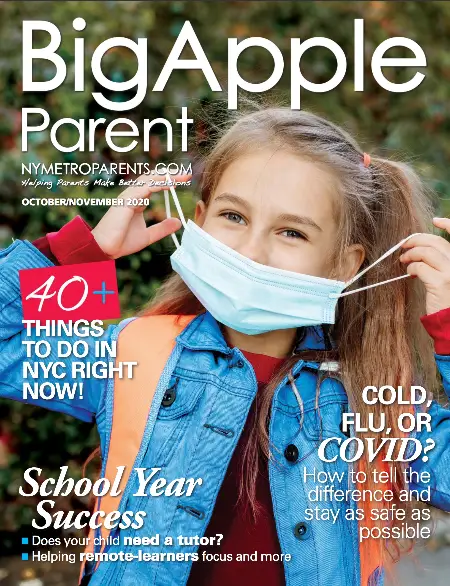 After a pandemic hiatus, New York Metro Parents has returned to print with its October/November 2020 issue. Inside you'll find great information for parents, with articles like School Year Success, Safe & Spooky Celebrations, Rethinking Turkey Day, and Prepping for Flu Season. There's also "Your 2020 Bucket List," with a roundup of 45 family-friendly things to explore right now in NYC. The issue is widely available in the city, Westchester, and Long Island. You can also find a digital version of it here.
Guidebooks of 2020

Everything to Do NYC Facebook Group Post of the Week
City Guide's Facebook Group Everything to Do NYC is great first-hand market research, letting you gauge the thinking of 10,000 New York City superfans. The group is very engaged, too—this recent post is up to 100 comments (and the wording shows that visitors are getting savvy about how to approach New Yorkers when they want to visit):
Hi guys! Staying at Embassy Suites (Times Square) in December with my husband (no kids)! Any ideas for things to do and places to eat are greatly appreciated! Will be my first time going as an adult. I love Frank Sinatra and anything mob related too! Edit: not looking for advice on wearing a mask, or if I should come or not because of the pandemic. I know how to make choices, thank you.
There was quite a range of suggestions, taking in Patsy's Italian Restaurant, Sparks, Rao's, Hunt & Fish Club, Benjamin Prime, Ellen's Stardust Diner, the Vessel, and gangster mob tours. You can check out the full response here. Other recent posts provide insight into what locals and visitors are thinking.
---
Want more on New York City tourism? Sign up for our free weekly Tourism Happenings newsletter. Just drop a line to ewolff@davlermedia.com.