Inside Scoop: Yankee Stadium Tours
No trip to New York City is complete without visiting the home of the 27-time World Champion New York Yankees! Whether you are a die-hard baseball fan or want exclusive access to different parts of the Stadium, this tour will have something for everyone.
Come up close to historic baseball artifacts like Babe Ruth's bat or Lou Gehrig's Jersey. Embrace the Yankees' winning tradition by seeing the team's World Series rings and trophies. Visit the famous Monument Park that honors the greatest figures in Yankees history.
Each tour is led by one of our knowledgeable and experienced tour guides to make sure everyone's trip to Yankee Stadium is complete.
To purchase tickets for a tour of Yankee Stadium, please visit Yankees.com/tours or call 646-977-8687 for more information.
Yankee Stadium Pregame Tours
The Yankee Stadium Pregame Tour is a great option for fans who want early access to the Stadium with a valid game ticket. Fans can enjoyed a guided tour through the New York Yankees Museum Presented by Bank of America, private access to legendary Monument Park before it opens to the public, and concludes with exclusive access to batting practice in Section 105.
To purchase tickets for a Pregame Tour of Yankee Stadium, please visit Yankees.com/tours or call 646-977-8687 for more information.
Group Tours: Yankee Stadium Tours
For Groups of 20 or More
For groups of 20 or more, we offer the Classic Tour of Yankee Stadium at a discounted rate! Enjoy the history and tradition of the New York Yankees with your group*.
For parties of 20 people or more and are interested in touring Yankee Stadium, please call 646-977-8687 for more information.
*Group tours of less than 35 people are not guaranteed to remain private and may be combined with other groups or individuals
Yankee Stadium Tours Photos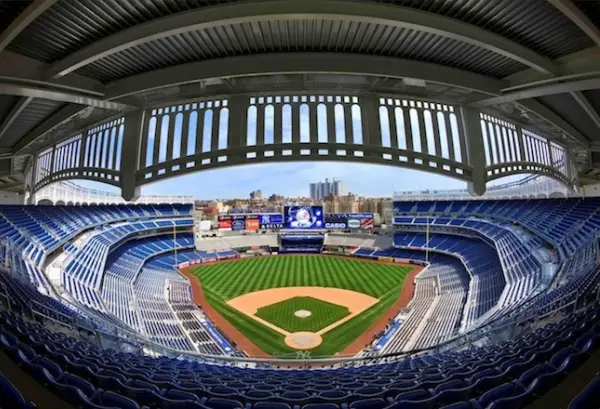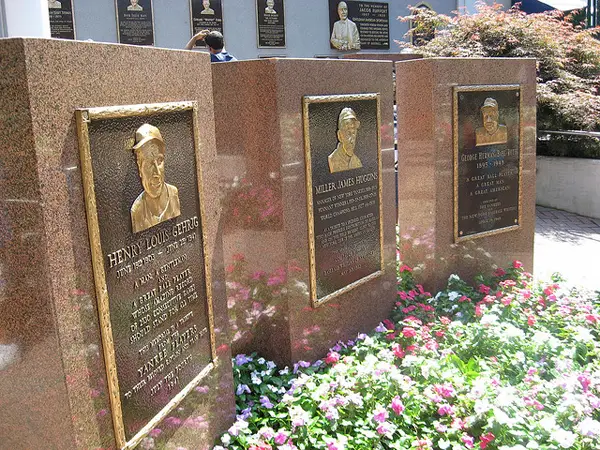 Image Source: Benjamin Kabak/Flickr
Yankee Stadium Tours Testimonials
"The tour was over an hour long. Very knowledgable guide. Opportunities to visit the museum, press box, pitch side and look at the memorial plaques. We thoroughly enjoyed it - definitely worth a visit!" -213Traveller87, UK, TripAdvisor
"You get to see several sights throughout the stadium: the field, press box, the retired number exhibits and the museum that contains several incredible artifacts. The museum has jerseys from Ruth, Gehrig, Mantle, Maris, Guidry, Jackson, Jeter and Rivera to name a few, rings from all of the world series the Yankees have won, several of the world series trophies and signed baseballs from every player that ever wore a Yankee uniform. Great tour for a Yankee fan. The tour involves walking 3/4 of a mile. It's just a 15 minute subway ride from Times Square." -Rehsinup19, Kent, Washington, TripAdvisor
Follow Yankee Stadium Tours on Facebook.