Yankees Stadium holds many stories inside its walls. It may not have quite the same legacy as its previous cathedral, but the Bronx Bomber's new stadium honors the Yankees' legacy with great pride. Now, you can experience the historic team's history from your own grandstands with Yankee Stadium Tours' new virtual visits.
The Yankees are holding tours twice a week, every Tuesday at noon and every Thursday at 2pm, for about half an hour each. You can reserve a spot here, and prepare to learn more about New York.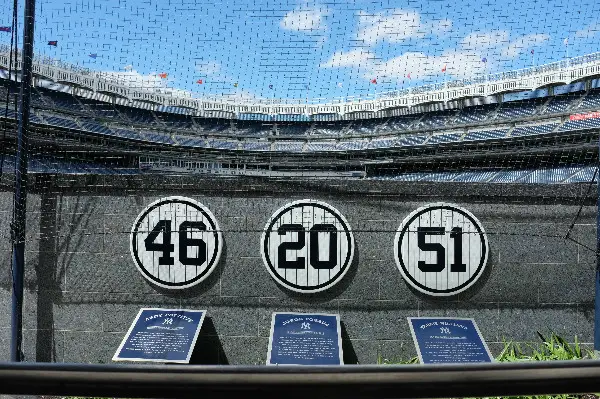 The tour features iconic sites like Monument Park, essentially the Yankees' Hall of Fame, honoring the franchise's greatest players, managers, and coaches. You can also get a peek at the New York Yankees Museum, which features historic jerseys, baseballs, and more detailing the Yankees history. The tour ends with a discussion forum where you can ask questions about the Yankees' history and the artifacts on display.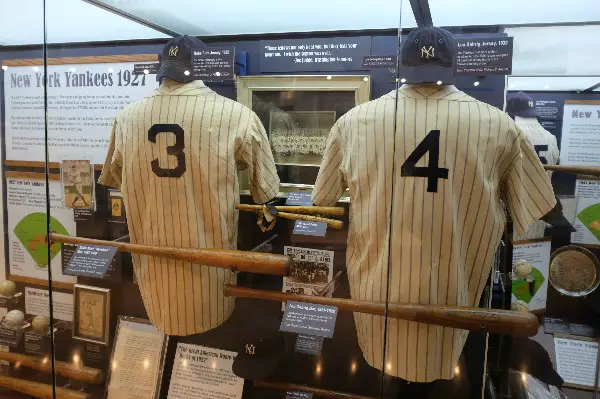 If you want to learn more about the Yankees' history, you can join in Curator's Circle classes. Here, the Yankees' Senior Museum Curator, Brian Richards, takes you on a deep dive of Yankees' history, providing context into the Bombers' greatest achievements and moments through showcasing the Yankees' outstanding library of artifacts.
Later this month, the Yankees are hosting a session where they examine the stories behind the Yankee's statistical records. The "Yankees by the Numbers" session will run in two sets of two meetings, the latter taking place on Wednesday, August 26th and Friday, August 28th. Each class lasts about 45 minutes, and all courses are open to viewer's questions.
By whatever statistics you look at, you will find that the Yankees are a historic franchise. They have 27 World Championships and over 50 players, coaches, and executives elected into the MLB Hall of Fame. These players and teams' stories, along with so much more history, can be broadcasted straight into your home with just a few clicks.
Book now, as tours are quickly reaching capacity.