2022 Women in Tourism Honorees
ATTRACTIONS
Nastassia Welter – Summit One Vanderbilt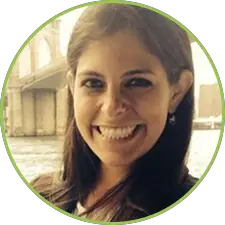 Nastassia Welter is a passionate, disruptive, and innovative thought leader with 20 years of experience in the tourism, hospitality, and entertainment industry, who has worked globally with the top brands/CEO's & international organizations such as Disney, Citysightseeing, Leisure Pass and IHG Hotels, leading travel trade partners and clients, in China, Australia, Europe, Canada, USA and Latin America. Nastassia's humble beginnings are a constant reminder that no matter your background or race, anything is possible if you have the courage to follow your dreams and always be kind. 
BIDs/GOVERNMENT AFFILIATED
Kelly Ann Curtin – NYC & Company
Curtin has been in the membership, sales, meeting & event industry for over 30 years. As part of the leadership team at NYC & Company, her current role includes oversight of NYC & Company's membership growth, retention, and programs in addition to the destination services strategy. Further responsibilities include working with NYC & Company's Board and various committees of the membership and as well as leading the fundraising for the NYC & Company Foundation. Curtin became a Certified Meeting Planner in 2002 and serves on several industry Boards including: the Javits Center Customer Advisory Board, the Broadway Association, Big Apple Greeter, Live Events Coalition and is a Vice Chair of the New York State Tourism Industry Association.
CULTURAL ARTS/MUSEUMS
Carly McCloskey – MoMA
Carly McCloskey is proud to have 15 years of experience in the New York City cultural sector. During her current tenure at MoMA, she has worked on projects ranging from Henri Matisse: The Cut-Outs to the major museum expansion that opened in 2019. Prior to MoMA, she spent four years at The Metropolitan Museum of Art, including work on Alexander McQueen: Savage Beauty. Before the world of museums, Carly worked in marketing for Broadway shows and the Paul Taylor Dance Company. In her spare time, she volunteers with Broadway Cares/Equity Fights AIDS and fosters dogs with Korean K-9 Rescue.
HOTEL CONCIERGE
Josephine Danielson – Four Season Hotels and Resorts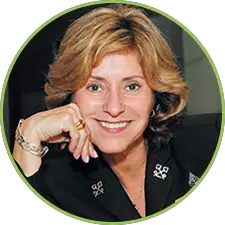 Josephine began her career in tourism and hospitality in the sky as a Flight Attendant with Pan American World Airways. Following her time with Pan American, Josephine joined Four Seasons Hotel New York in Midtown, Manhattan as a Concierge. Shortly after, Josephine was promoted to Chef Concierge and has been a member of Les Clef's d'Or, wearing her keys with pride! Today, Josephine is well known throughout the city and the industry as both a passionate and a relentless leader. Throughout her career as Chef Concierge, she has received recognition consistently as a manager and as a department head of the quarter as well as recognition at the Big Apple Stars.
HOTEL MANAGEMENT
Becky Hubbard – Lotte New York Palace
Rebecca Hubbard, General Manager of the iconic Lotte New York Palace, is a seasoned professional with over 25 years of experience. An inspiring leader with a longstanding reputation for exceptional quality, Becky is known for her warmth, passion, and commitment to excellence. Becky has held leadership roles with Marriott and Starwood Hotels, including The Ritz-Carlton and The Essex House.  Currently she sits on the Executive Board of Directors for The Hotel Association of New York City, the Executive Board of Directors for NYC & Company and is the Chair of the Finance Committee for NYC & Company.
MEETING/EVENT PLANNER
Corrine Statia Thomas – Absolute Events By Corrine, LLC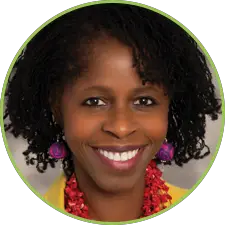 After relocating to the United States from England, Corrine Statia Thomas became a Corporate Executive with two well-known corporations. Over 17 years ago Corrine transitioned from corporate to entrepreneurship. Corrine owns and operates a Full-Service Meeting & Event Planning company that serves companies, associations and non-profit organizations in helping them to create successful and memorable experiences. With over 20 years of industry experience, Corrine has felt called to share her knowledge by creating a business growth coaching program to empower and build up small business owners to become 'Founders' who create the impact they were created for.
NIGHTLIFE
Caroline Hirsch – Caroline's on Broadway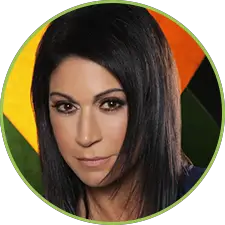 Caroline Hirsch, founder and owner of Carolines on Broadway, is a successful entrepreneur, producer, visionary and innovator in the entertainment industry with an illustrious career spanning 40 years. Her namesake club – which opened as a cabaret in Chelsea before moving to the South Street Seaport and then to its current location in Times Square – is one of the most enduring and respected comedy brands and a leading destination for live entertainment since 1982. Caroline created and the New York Comedy Festival, which features 200+ comedians in 150+ shows across all five boroughs. This November marks the 18th year of the festival.

RESTAURANT OPERATIONS
Joanne DeSantis – Cucina 8 ½
Introduced to the hospitality industry at Helmsley Hotels and the Waldorf Astoria, Joanne made her path in sales and marketing within the restaurant sector. Growing up in an Italian American household where everything centered around the kitchen, she developed her hospitality skills and found a natural ability of making people feel right at home. Serving the dining and entertainment needs of the tourism and travel trade for decades, Joanne is focused on creating memorable experiences, displaying welcoming hospitality, and building lasting connections. She has led the Group Sales effort of high volume restaurant operations such as Tavern on the Green, World Yacht Dining Cruises, The Rainbow Room and Windows on the World, and Carmine's. Currently, Joanne manages Groups and Events at Cucina 8 ½ a high profile midtown hotspot. Come Visit!

RESTAURANT OWNERSHIP
Ellen Hart Sturm – Ellen's Stardust Diner
It's hard to imagine a life more quintessentially New York than Ellen Hart- Sturm's. The Miss Subway title she was honored with in 1959, became her ticket to a brighter future. Looking back, we can say that her whole life is connected with the restaurant business. Today, she is the founder and owner of the extraordinary Ellen's Stardust Diner, the first 1950's-themed eatery with its singing waitstaff ("Stardusters") in New York City, which opened in 1987. Stardust Diner has since served as a launching pad for many of its waiters/vocalists who have gone on to achieve success in Broadway musicals and touring companies, domestic & international. Also, Ellen was the first who, in 1979, advocated the creation of sections for smokers and non-smokers in her restaurant.
RETAIL
Julie Payne – Hershey's Chocolate World
Julie Payne is the Group Sales Consultant at Hershey's Chocolate World and represents both the Hershey and Times Square locations to promote domestic and international visitation. Obtaining a Bachelor's Degree of Tourism from Mansfield University, Julie started as a Group Tour Manager. She achieved the Certified Tour Professional designation from the National Tour Association and Certified Tour Industry Specialist designation from the American Bus Association. In 2018, Julie founded Attractour, LLC, a company focused on business development for the tourism industry. Over 30 years in this industry and she is devoted to her friends, family and her Berniedoodle, Baxter.
THEATER
Allison French – Broadway In Bound
Allison French is the Senior Director of Broadway Inbound, the division of The Shubert Organization responsible for the wholesale ticketing of live entertainment in New York City. She currently serves on the Executive Committee of the Board of Trustees of the SYTA Youth Foundation, which provides travel experiences for youth and students who would otherwise not have the resources to participate in those enriching and life-changing opportunities. One of her favorite travel destinations is India, and here in New York City she can often be found (other than at a Broadway theater) on the 2nd floor at Sardi's, catching up with her Broadway colleagues.
TOUR GUIDE
Emma Guest- Consales – Guides Association of NYC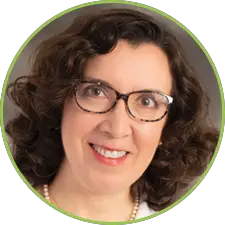 Dr. Emma Guest-Consales is President of the Guides Association of New York City (GANYC). She joined GANYC in 2011, served on the Board since 2015, and was first elected President in 2019. Emma is Tour Ambassador Captain at the One World Observatory, a guide for Bowery Boys Walks, and offers private tours of the city's neighborhoods, museums, and historic locations in English and Italian. She also volunteers at the Watson Library in The Metropolitan Museum of Art. Emma holds a doctorate degree in Italian Renaissance art, and has taught classes on the history, art, and architecture of New York City.
TOUR OPERATOR
Cindy VandenBosch – Turnstile Tours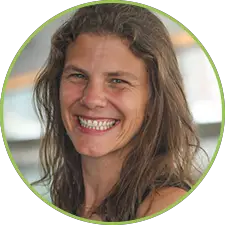 Cindy VandenBosch is the Founder and President of Turnstile Tours & Studio, a tour company and consulting practice based in Brooklyn. Working in partnership with nonprofits and small businesses, Turnstile has provided its over 60,000 visitors with in-depth experiences that explore the infrastructure, people, and places that maintain, sustain, and nourish New York City. Cindy and her team at Turnstile Studio also consult organizations on audience-centered interpretation and inclusive experience design. She is an accessibility advocate, adjunct professor at NYU's Tisch Center of Hospitality, and has advisory roles with Travel Unity, the Street Vendor Project, and the Historic House Trust of NYC.
TOURISM
Kathie Stapleton – HSMAI & MPI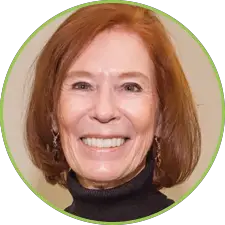 Kathie Stapleton initially joined HSMAI in 1968 as part time summer help for her father Frank W. Berkman, CHME, then Executive Vice President of HSMAI. Today she is the Executive Director of Greater New York Chapters of the Hospitality Sales & Marketing Association International and the Greater New York Chapter of Meeting Professionals International. She was the recipient of the Big Apple Chapter's "Golden Apple" award in 1981 and the MPIGNY's "President's Award" in 1995. In that same year, Meeting News named her one of the 25 most influential people in the meetings industry. On October 21, 2009, Kathie was inducted into the BizBash Hall of Fame.
TRANSPORTATION
Donna Haynes - MTA
Donna is a successful marketing professional, specializing in tourism and partnership promotion. As Assistant Director, Promotional Partnerships at the Metropolitan Transportation Authority for the last 13 years, she has cultivated revenue-generated advertising initiatives and redeveloped Metro-North Railroad's leisure travel package program. In the past year, her portfolio was expanded to include systemwide customer engagement; including the popular Welcome Back New York campaign. Donna received the Group Travel Award from New York State Tourism, for her success with representing the Hudson Valley as a travel destination and contributing to the region's economic growth and currently serves on New York State Tourism's Interagency Task Force.
2 Special Awards
UP AND COMER
Jasmine Gerald – Jasmine's Caribbean Cuisine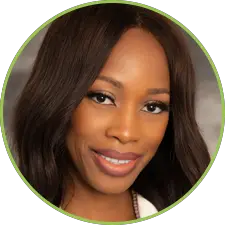 Ms. Jasmine Gerald is a self-made, serial entrepreneur whose latest venture, Jasmine's Caribbean Cuisine landed her on Times Square's Restaurant Row. She is a 25 year veteran of the beauty and self-care industry. Her prominent clients span the film, music, beauty, technology and financial services industries. Her talents have been showcased internationally and globally. Her business ventures register presences in the US, Europe and Africa.   Ms. Gerald is co-founder of Core Radiance, a holistic beauty, hair care line. She coaches and mentors rising professionals and at-risk youth.  She intends to open and multiply Health and Wellness clinics across the Caribbean.
LIFETIME ACHIEVEMENT
Mary Farrell – Tishman Speyer/Rockefeller Center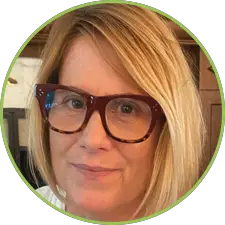 Mary's hospitality career began in high school with her first gig at Corbisiero's Italian Restaurant in Freehold, NJ. After that, working in various positions in the tourism industry from bartender to representative for Restaurant Associates, where she honed her working skills and gained experience. Mary sold and marketed FIT programs, group events, buy-outs and large-scale events in the RA accounts: United Nations, Metropolitan Museum of Art, Lincoln Center, Carnegie Hall, The American Museum of Natural History, and more. She followed up that role with two years representing Broadway shows. She's been the Senior Director of Sales at Rockefeller Center for over 16 years. Her primary responsibilities are to oversee sales of the Top of the Rock Observation Deck, Rockefeller Center tours, Rockefeller Center's world-famous ice rink, Rockefeller Center shopping and dining. She also proudly sits on the Board of NYC & Company, where she was just reelected to her fourth, 2 year term.
Congratulate the honorees and order tickets here. 
This initiative also includes two community service elements, creating a scholarship for a NYC high school student interested in a career in hospitality and inviting college and graduate level tourism students to attend the luncheon as our guests. Learn more here.
Celebration Sponsors