Per Se
10 Columbus Circle
212-823-9335
Luxurious in its stunning views of Central Park from each table, its décor of dark woods and glittering metal surfaces and its incomparable menu featuring caviar, lobster, foie gras, and Kobe beef.
Related Articles
The Vessel, The Shed, and What Else to See at Hudson Yards
Hudson Yards is the state-of-the-art building development, new to the West Side of Manhattan. Larger than Rockefeller Center at 28 acres, this impressive neighborhood contains a climbable monument, a hotel, a mall, an arts space, offices, residences, restaurants, and 14 acres of public space. For decades, this patch of the Hudson River shoreline—from West 30th to 34th Streets, between 10th and 11th Avenue—was a waystation for subway train cars. Now, floating above those trains is a luxurious collection of sights, shops, eats, and the northern terminus of High Line Park. Located between Midtown West and Chelsea, Hudson Yards can be the launching point for your next visit to New York.
The Best French Restaurants in Midtown West NYC
Pre- or post-theater, brunch or dinner, upscale or casual, French food fits any occasion. Indulge in a best-of-the-best tasting menu, grab some wine and escargots before a show, or enjoy a casual weekend brunch at one of these eight exceptional French restaurants in the Theatre District and Hell's Kitchen.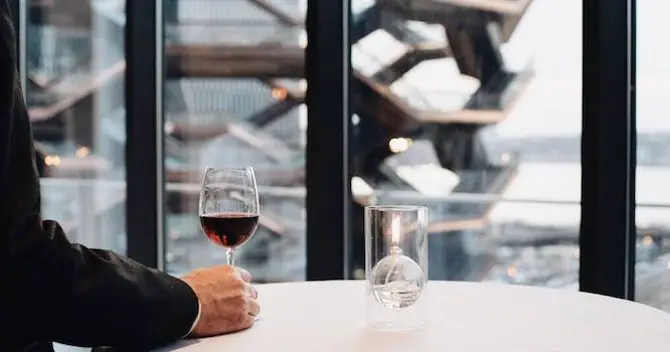 6 Restaurants to Try at Hudson Yards
It's here! Hudson Yards opened earlier this month on the far-west side of Manhattan, attracting visitors with a slick new mall and a climbable sculpture called The Vessel. New restaurants to check out include Wild Ink, Mercado Little Spain, Fuku, Estiatorio Milos, TAK Room, and Kawi.
The Best Fine Dining Restaurants in Brooklyn
In Brooklyn's ever-burgeoning culinary scene, renowned chefs are setting up shop in the borough and serving award-winning cuisine. But at these restaurants, don't expect a posh place where you need to dress up. Expect a Brooklyn facade—a warehouse, a pier, a pizza parlor—with an array of fascinating dishes awaiting you inside.
Fun, Affordable Comedy in NYC: Casual Town on Thursdays at Sing Sing Ave.A
Comedy shows can be found all throughout the city, but rarely do you find an affordable show as authentic and fun as Casual Town. This weekly stand-up show is hosted, produced, and starred by a powerhouse comedy crew and really gives 'underground comedy' a whole new meaning. Casual Town occurs every Thursday in the basement of the unique and eclectic East Village karaoke bar, Sing Sing Avenue A, which serves $4 beer and well drinks and $3 well shots until 9pm. If you're feeling extra feisty, you can pay $2 to sing karaoke at the bar for all of your fellow happy hour dwellers to enjoy.