Looking for a spot that will give you all the Manhattan feels your heart desires? 54 Below is a wish come true. Decked out in deep hues of polished wood and scarlet, the club lives up to its nickname "Broadway's living room." It's refined but never snooty, dressy and relaxed and while the entertainment roster is forever in flux, the menu provides a wide assortment of pre-theater standards done to perfection.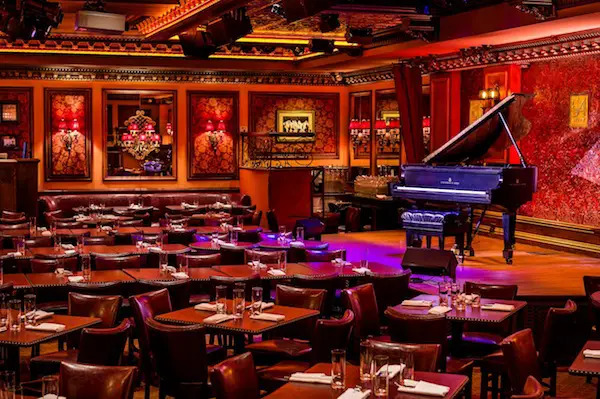 Photo: Marc Bryan-Brown
The night I attended there was a short-lived Actor Therapy ensemble revival of 35MM, a musical that features photographs which inspire music and lyrics—and the inverse. To spare accompaniment, the troupe wove their way through a variety of images, moods, and melodies. The result? A musical mosaic that bears multiple visits and holds up after repeated listens, if you seek out the original cast album.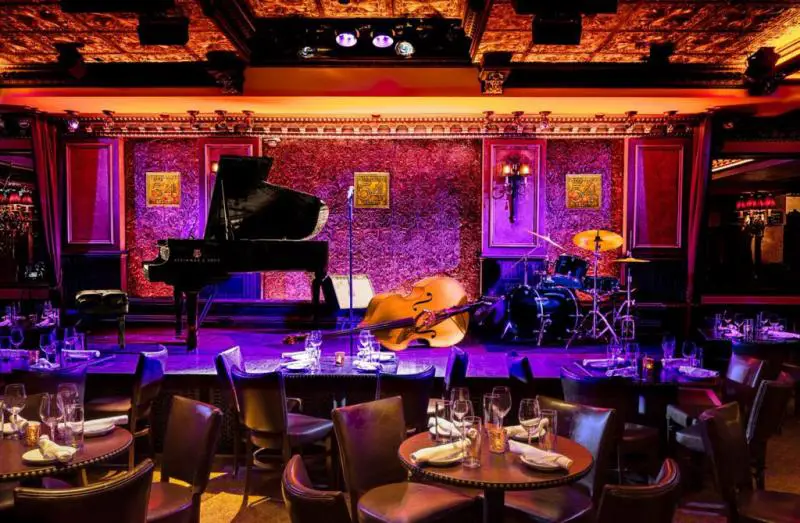 Photo: Joseph Moran.
It's easy to recommend 54 Below because they have the cabaret concept down to a science. The waitstaff move about in ninja-like silence during the musical numbers and make food delivery and plate retrieval seem like something of a magic act. You will occasionally see one or more of them leaving the kitchen, but they tread lightly and quickly in order to keep the focus on the performers onstage.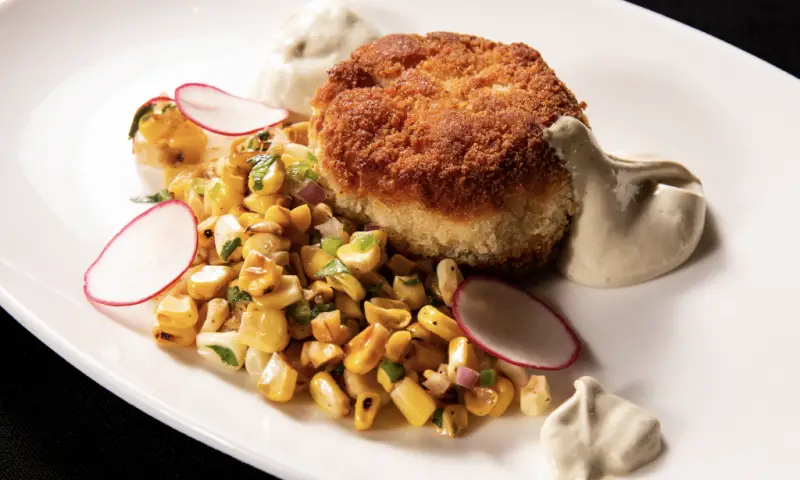 The tipples are among the best on or off Broadway (the watermelon margarita was a welcome balance between sweet and spicy) and the jumbo lump crab cake actually delivers on the "jumbo" promise of its name. It was served alongside a blistered corn salsa with avocado and roasted tomato—and was so delicious, you'd want it on the entree menu with another patty. 
Likewise, the filet mignon was cooked to perfection, and was served with a generous helping of veggies, including creamed spinach and Yukon gold potatoes and a savory demi-glace. The lemon olive oil cake on the desert menu is a little miracle too, in which the tartness of the lemon is offset by the hint of olive oil that only makes itself known in aftertaste.
Sadly, you won't be fortunate enough to see 35MM since it's completed its run. But you can bet that whoever's booking the talent at 54 Below has an eye for talent and an ear for what will please an audience in this setting. It's one of the few places in the city I'd agree to go instantly—with no questions asked.
54 Below is located at 

254 W. 54th St., btw. Broadway & Eighth Ave., 646-476-3551, 54below.com.