14 Must-Try Hot Chocolates in New York City
January 30, 2019 - by Samantha Aronson
Winter is hot chocolate's time to shine and New York is full of creative ways to get your cocoa on. From artisanal marshmallows to cocktail versions, check out our picks for 14 can't miss hot chocolate spots in New York City. January 31st is National Hot Chocolate Day!
Where to Get Hot Chocolate in NYC: Midtown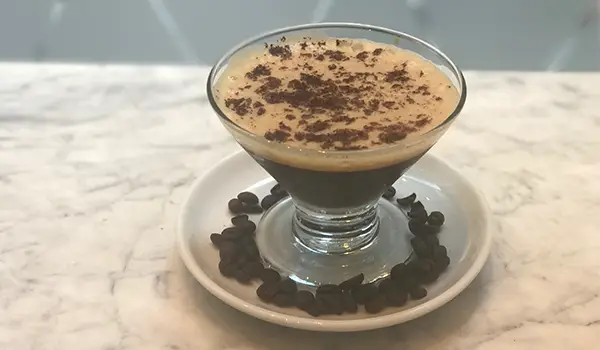 When making any list for top drinks of any kind, Zibetto Espresso Bar has to be included. Their chocolate creation "Cioccolata Calda" (hot chocolate in Italian) is smooth and delicious and a winter drink to remember. 1221 Sixth Ave., 212-332-2648, zibettoespresso.com
Where to Get Hot Chocolate in NYC: SoHo
What makes the hot chocolate at Dominique Ansel is not the liquid: it's the marshmallow topping. Once placed in the hot chocolate, it blooms to reveal a flower shape. Totally Instagram-worthy! 189 Spring St., 212-219-2773, dominiqueansel.com
Where to Get Hot Chocolate in NYC: SoHo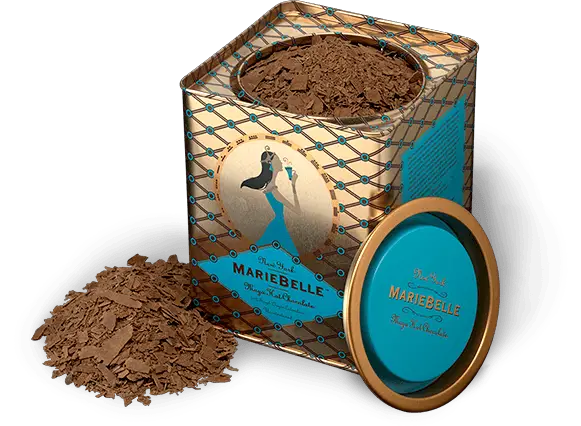 If you're a fan of MarieBelle's chocolate creations then you will love their hot chocolate. It's the perfect rich chocolate bar substitute that's just right for a cold New York winter night. Enjoy this luxurious drink at their SoHo location. MarieBelle's hot chocolate makes a spectacular gift, too; check online for creative varieties like Aztec, matcha, white chocolate & vanilla, and "Jefferson's favorite," made with Honduran cacao mass. 484 Broome St., 212-925-6999, mariebelle.com
Where to Get Hot Chocolate in NYC: East Village
More of a sweet fan than a decadent one? We have a hot chocolate perfect for you! At Squish Marshmallow enjoy hot (or frozen) hot chocolate where the marshmallow in the center is the star of the show. If sweet, gooey, home-made marshmallows are your thing you won't want to miss this! 120 St. Marks Pl., 646-896-1667, squishmarshmallows.com
Where to Get Hot Chocolate in NYC: Little Italy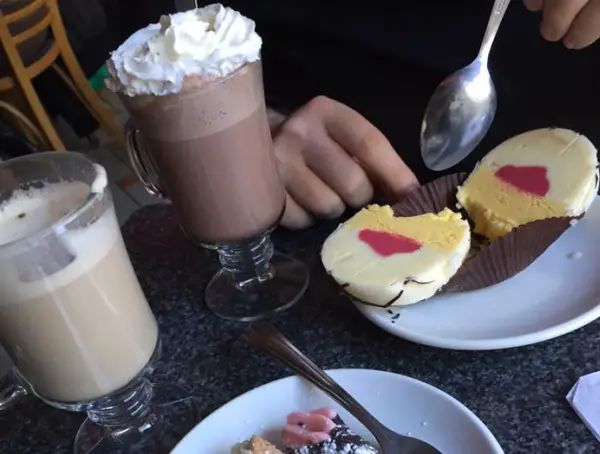 In addition to great Italian coffees, you can find a mean hot chocolate at Caffe Palermo, one of Little Italy's best bakeries. While you're there you might as well grab a cannoli too, because that's a combination that's pretty impossible to beat. 148 Mulberry St., 212-431-4205, caffepalermo.com
Where to Get Hot Chocolate in NYC: Union Square
If you want your chocolaty goodness to be more of a dessert than just a drink then Max Brenner has you covered. Order their "hug in a mug" (the special mug they use is meant to be held with both hands). We recommend their new menu item, the Belgian, which is hot chocolate served with a crisp Belgian caramelized biscuit. If you're looking to go lighter than that, their Original Chocolate—classic hot chocolate with whipped cream—is the way to go. 841 Broadway, 646-467-8803, maxbrenner.com
Where to Get Hot Chocolate in NYC: Chelsea
For a celebration in a cup head over to The City Bakery for their Annual Hot Chocolate Festival. It starts on Friday, February 1st, where all 28 days have a unique flavor assigned (February 16th is coconut-rum hot chocolate), but why wait until then to try their delicious treat. Each cup is served with a gigantic marshmallow that is simply out-of-this-world. 3 W. 18th St., 212-366-1414, thecitybakery.com
Where to Get Hot Chocolate in NYC: Upper East Side
For a break from overly sweet drinks try the "Cioccolata Calda" at Sant Ambroeus. Their hot chocolate is made using a semi-sweet variant, so it's never overbearing. It also pairs perfectly with all the pastry on the menu—we suggest a financier. 540 Park Ave., 212-339-4051, santambroeus.com
Where to Get Hot Chocolate in NYC: Lower East Side
Cocoa Bar is turning hot chocolate into a cocktail this winter. Stop in and try their French hot chocolate drink, or for a less-adult treat, opt for their signature hot chocolate made from pieces of artisanal chocolate melted down into steamed milk. Cocoa Bar has seven flavors to choose from (dark, white, mint, cinnamon, spicy, ginger, or mint chocolate) so you can try a new one each day of the week. Ask for banana or coconut flavor to make it a "Funky Monkey." 21 Clinton St., 212-677-7417, cocoabarnyc.com
Where to Get Hot Chocolate in NYC: Brooklyn
You've heard of root beer floats, now get ready for hot chocolate floats. Featuring The Chocolate Room's classic dark hot chocolate, it's served with your choice of ice cream, which includes flavors like Madagascar vanilla, Belgian chocolate, fresh mint chip, Sumatran coffee, fresh strawberry, fresh banana, salted caramel, and chocolate sorbet. We suggest adding their salted caramel scoop for a perfectly blended flavor pair. 269 Court St., 718-246-2600, thechocolateroombrooklyn.com
Where to Get Hot Chocolate in NYC: Little Italy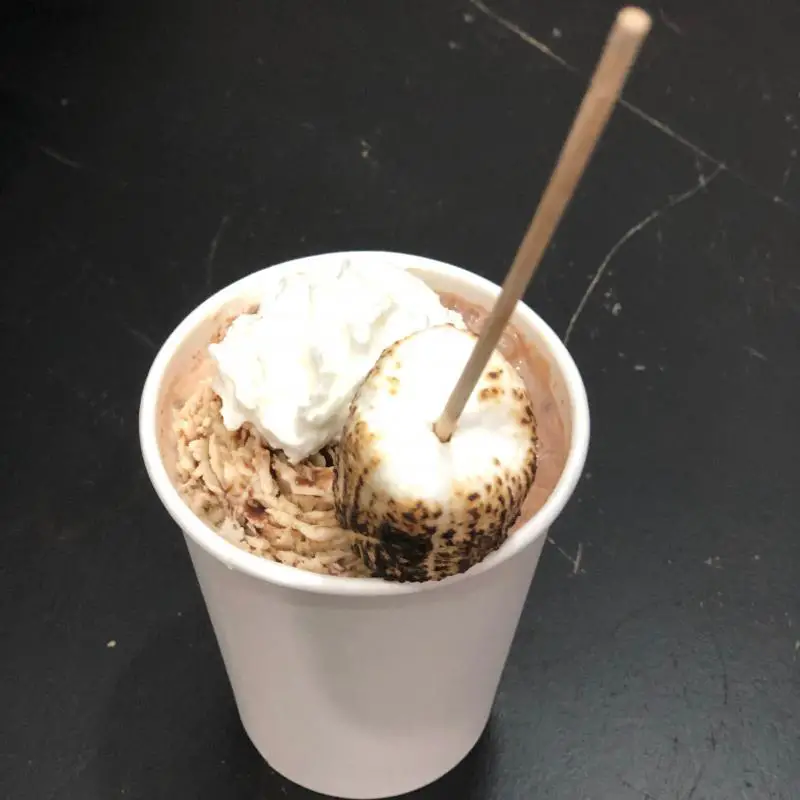 You might not be expecting to get quality hot chocolate from an ice cream boutique, but that's what you'll get at 10Below. They'll craft, right in front of your eyes, their signature rolled ice cream and then pour their silky hot chocolate mixture all over it. This is the perfect winter Instagram post. 10 Mott St., 10belowicecream.com
Where to get Hot Chocolate in NYC: Nolita
Experience French hot chocolate or "Chocolat Chaud" at Cafe Gitane. This European- style uses both milk and heavy cream to achieve the thick, smooth texture hot chocolate fans love. After a sip you'll definitely want more. 242 Mott St., 212-334-9552, cafegitanenyc.com
Where to Get Hot Chocolate in NYC: Midtown East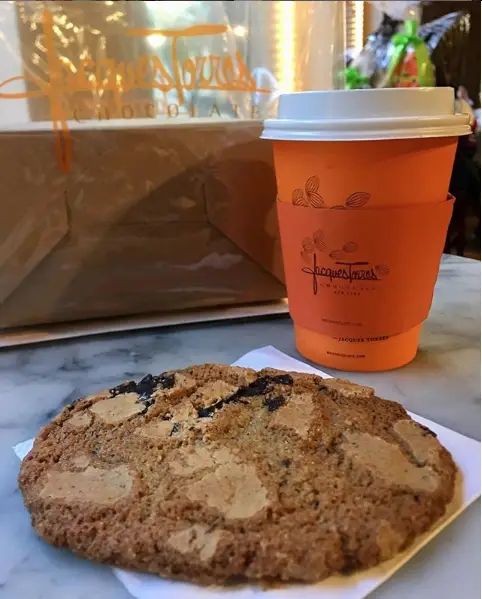 Mr. Chocolate is bringing his world-famous chocolate — in liquid form — at his Midtown location. Enjoy a delicious frozen hot chocolate that will have you happy all day long. Don't forget to take home the powdered version, so you can experience the flavors again and again in the comfort of your own couch. 110 E. 57th St., 646-852-6624, mrchocolate.com
Where to get Hot chocolate in NYC: Midtown West
You might not be expecting to get amazing hot chocolate from a rooftop bar, but you'd be surprised at what Dream PHD is putting on their menu. For a limited time—January 31st to February 14th—get their huge spiked hot chocolate (choice of tequila, whiskey, or cognac). This drink serves 22 people and weighs around 20 pounds. You have to see it to believe it (and preorder it at least one day in advance). 210 W. 55th St., 646-756-2044, phdterrace.com
Looking for Free Group Planning Services?
Get free advice on planning your group's trip to New York.
RESTAURANTS

Brings together the character of Hell's Kitchen past with th...

THEATER

In a heartbeat, 38 planes with 6,579 passengers were strand...

SHOPPING

A premier destination for family entertainment....

SIGHTSEEING

The 9/11 Memorial honors the nearly 3,000 people killed in t...