9 Theme Restaurants Not to Miss on a Visit to NYC
July 16, 2018 - by Samantha Aronson
With concepts that run from time travel to the inside of an album, New York's theme restaurants are great destinations when you're looking for an exiting, out-of-the-ordinary meal. Be served (and surprised) by a ninja, be serenaded by a singing waiter, or immerse yourself in rock 'n' roll history at one of these 9 great theme restaurants in NYC.
Best Themed Restaurants in NYC: Times Square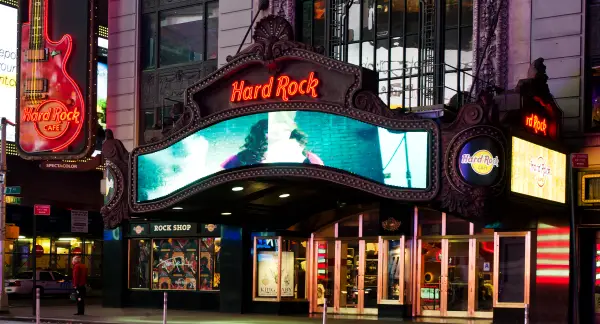 The Hard Rock Cafe wears many hats, and the New York location right in the middle of everything is one of the largest entertainment restaurants in the city. You can check out memorabilia from the likes of Led Zeppelin and the Beatles while enjoying one of the house's "Original Legendary Burger," which brings together bacon, cheddar, an onion ring, and an Angus beef patty. 1501 Broadway, 212-343-3355, hardrock.com
Best Themed Restaurants in NYC: Times Square
If you are a fan of the iconic movie Forrest Gump, then Bubba Gump Shrimp Co. is for you. Right next to the Hard Rock, Bubba Gump is named after the character Benjamin Buford "Bubba" Blue and will transport you back into the classic film. We suggest their "I'm Stuffed" Shrimp, which packs in crab, garlic butter, Monterey Jack cheese, and jasmine rice. 1501 Broadway, 212-391-7100, bubbagump.com
Best Themed Restaurants in NYC: Tribeca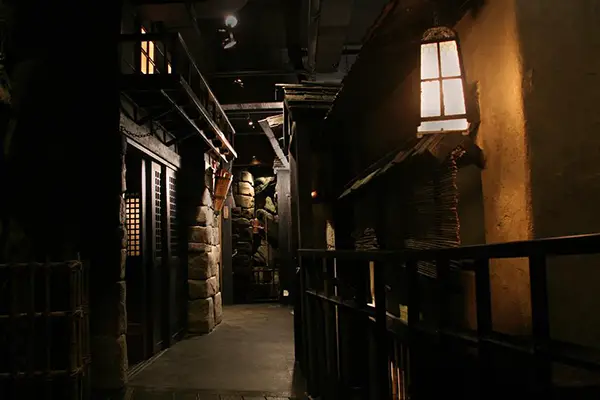 If you're a fan of sushi and Japanese cuisine, Ninja New York serves up great versions with a themed twist. What makes Ninja NYC unique is not the theme but how they portray the theme. At any time, a ninja can appear and scare you and your party. They mostly use jump-scare tactics to create a night full of adrenalin that will get even the most prepared. 25 Hudson St., 212-274-8500, ninjanewyork.com
Best Themed Restaurants in NYC: Times Square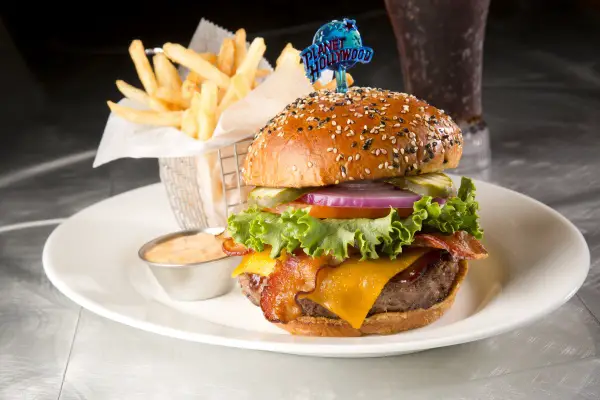 Most of the themed restaurants in NYC worth mentioning are located in the heart of Manhattan: Times Square. At Planet Hollywood, old-school Hollywood glamour takes the main stage as the central theme and comes to life in the restaurant's decor. Each area has props from different blockbuster films. Treat yourself to a Cool Planet Martini Sundae (six scoops of vanilla and chocolate ice cream with hot fudge, chocolate, and caramel sauces, topped with a huge pile of whipped cream and sprinkles, and freshly baked brownies.) 1540 Broadway, 212-333-7827, planethollywoodintl.com
Best Themed Restaurants in NYC: Midtown
Dinner and a show has never been as personal as performances at the Jekyll & Hyde Club, loosely based off of the 1886 novella Strange Case of Dr Jekyll and Mr Hyde. Performers come right up to the tables for an individualized show for every guest in the house. No matter how many times you go, the experience is different because they take your reactions, answers, and the mood of the table into consideration! To make the most out of the experience, answer all questions with an unexpected response; the actors will dive deeper into the story, and the service will be impeccable. (Since the actors behave like they are from the past, take out a cellphone or electronic for an interesting reaction!) 91 Seventh Ave. S., 212-989-7701, jekyllandhydeclub.com
Best Themed Restaurants in NYC: Chelsea
Get loose and enjoy a stress-free evening at Trailer Park Lounge! The atmosphere of this Chelsea spot brings a trailer park vibe, plus the laid-back charm of a tiki bar area. We suggest a specialty cocktail: try the Paradise Hawaiian Style (three kinds of rum, pineapple brandy, and passionfruit juice, served up in the shell of a pineapple) for an Instagrammable-worthy drink. 271 W. 23rd St., 212-463-8000, trailerparklounge.com
Best Themed Restaurants in NYC: East Village
With Beetlejuice-inspired decor, Beetle House is Halloween all year round. Enjoy this spooky location by ordering The Beetle's Juice, which consists of tequila, muddled blackberry, and cranberry juice. They also have vegan items. We suggest the Sweeney Shroom (grilled portobello cap steak, garlic mash, Sweeney mushroom sauce, roasted peppers, and scallions.) 308 E. 6th St., 646-510-4786, beetlehousenyc.com
Best Themed Restaurants in NYC: Times Square
Whether it's talented actors or street characters, Times Square is known for its free-wheeling performance aspect. Ellen's Stardust Diner fits right in with a staff that doubles as entertainers. The waiters and waitresses sing songs while you chow down on diner favorites; we'd steer you to the all-day breakfast items, like the the challah bread French toast with Vermont maple syrup. 1650 Broadway, 212-956-5151, ellensstardustdiner.com
Best Themed Restaurants in NYC: Meatpacking District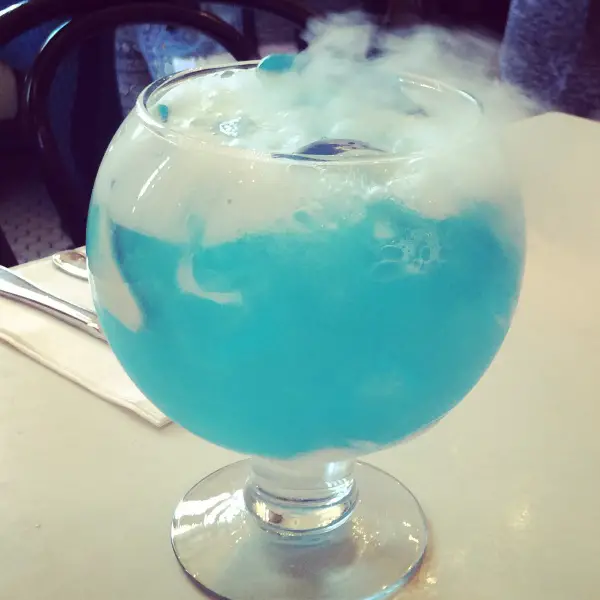 The Sugar Factory's theme is right in the name, and in the restaurant's super-sweet drinks and desserts. There's even a candy counter where you can bring a goodie bag home. Don't miss the Ocean Blue Goblet, big enough for two and filled with gummy sharks! Sugar Factory Rainbow Sliders are fun, too: regular cheeseburgers that look like gummy patties. 835 Washington St., 212-414-8700, sugarfactory.com
Looking for Free Group Planning Services?
Get free advice on planning your group's trip to New York.
RESTAURANTS

Multi-concept restaurant offering modern Japanese cuisine, a...

THEATER

In a heartbeat, 38 planes with 6,579 passengers were strand...

SHOPPING

The sweetest experience in Times Square!...

SIGHTSEEING

The 9/11 Memorial honors the nearly 3,000 people killed in t...