Things to Do in the #7 Weekend Destination in the World: New York City
October 17, 2017 - by Merrill Lee Girardeau
A weekend trip is a sacred thing. You have to plan for travel, lodging, and how to make the most of your limited time. Most of all, you need an amazing destination. German travel company WeekenGO has compiled the top 100 cities for weekend trips, and New York made the top 10 at #7 (yay)!
To complete the rankings, researchers compiled data from the top 1,000 cities worldwide to analyze what makes a city travel-worthy for millennials, families, and baby boomers. Criteria considered includes safety, mobility, walkability, ease of accommodation, food and drink options, entertainment, and the number of green spaces. (In case you're wondering, London got #1 overall. We'll get 'em next time.)
Below, we consider a few of these criteria ourselves. If you're planning a weekend in the city, get excited about all the ways you can have a blast in New York!
NYC Ranks #7 Best Weekend Destination: Accommodations
The availability of affordable lodging makes all the difference for a weekend trip. Out of all the cities tested, New York ranked fifth in this category. Times Square and the Theater District, of course, are brimming with places to stay that are accessible to transportation and infinite fun activities nearby. There are 400+ hotels in every neighborhood of the city, depending on where you'd like to spend your time. The researchers also considered the availability of hostels and peer-to-peer lodging like AirBnB, both excellent options for a cost-efficient place to get your beautyrest.
NYC Ranks #7 Best Weekend Destination: Dining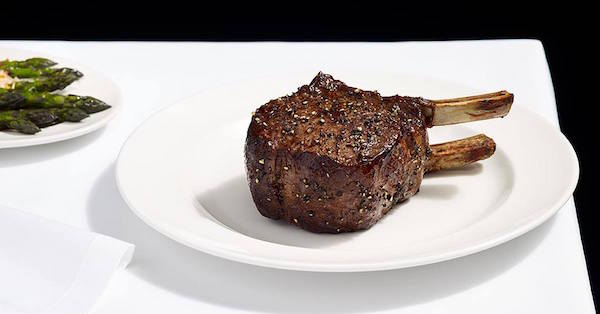 With only 48 hours in New York, it might be a traveler's greatest challenge to select places to eat. We recommend you strategize: choose food you love and find a place or two that does it well (easier said than done, we know). If you love a good ribeye, for example, consider somewhere like the historic Del Frisco's Double Eagle Steakhouse or one of these top-notch steak-and-seafood choices. For breakfast, find the best bagel or plate of eggs benedict within walking distance of your hotel (here's a start) to maximize your meals. Remember, though, that sometimes you can't plan for everything. As you walk around the city, you might stumble upon the restaurant of your dreams!
NYC Ranks #7 Best Weekend Destination: Green Spaces
One of the city's crowning jewels is the green space of Central Park (which in fall, transforms into breathtaking foliage). No matter the season, it's worth a walk through Sheep's Meadow or a picture at Bethesda Fountain. Other parks like the High Line in Chelsea and Battery Park at the tip of Manhattan are beautiful and well-kept spaces for strolls and picnics. You might also spend time outdoors by taking the mile-long walk across the Brooklyn Bridge and enjoying a rest on the lawn in Brooklyn Bridge Park in DUMBO. Click here for more on New York's parks.
NYC Ranks #7 Best Weekend Destination: Music

When the WeekenGO research team considered the number of concerts that occur every month in cities worldwide, New York ranked second! In fact, you might have booked your weekend trip because you have concert tickets. Large and well-known venues like Madison Square Garden host some of the most coveted musical acts (you can catch Billy Joel there once a month), while a multitude of clubs and bars around the city provide live music as well. With its three stages, a venue like Rockwood Music Hall in the Lower East Side hosts quality indie musicians if you're looking to find your latest obsession on Spotify. If you're in the mood for live blues, go big with BB King Blues Club Bar & Grill near Times Square. Downtown, hit Jules Bistro on St. Mark's Place for live jazz nightly.
NYC Ranks #7 Best Weekend Destination: Theater
Photo: Jeremy Daniel
If you're looking for the essential New York experience, see at least one theater performance while you're in town. You can watch world-class actors—many of whom you'll recognize from television and movies—perform right in front of you in shows you can't see anywhere else. You could check out long-running New York musicals like Hamilton or Chicago, or explore City Guide's Theater page for recommendations both on- and off-Broadway. You can find less expensive tickets for most shows on the day of the performance or on discount ticket services online.
Looking for Free Group Planning Services?
Get free advice on planning your group's trip to New York.
RESTAURANTS

Beloved midtown spot takes inspiration from local tradition,...

THEATER

Gaston Leroux's famous period thriller is now one of Broadwa...

SHOPPING

PANDORA, one of the leading names in jewelry for more than 3...

SIGHTSEEING

Start by ascending to the top of the tallest building in the...