Last year, Circle Line Sightseeing Cruises celebrated its 70th anniversary. In 2016, it's full speed ahead, as Circle Line has launched its Hello Brooklyn cruise, boasting NYC's first dedicated ride to the borough. The cruise coincides with the arrival of two brand-new, three-level sightseeing boats that will be added to the iconic Circle Line fleet for the 2016 summer season. Book your Brooklyn cruise, or any other Circle Line Cruise now through May 26 and get a 20% off discount—promo code details below.
The professionally narrated, two hour cruise will sail daily at 2:30pm, from Pier 83 on 42nd Street, offering rich history and insider info on NYC's hippest borough. Guests will cruise down the Hudson River, make a quick stop to see the Statue of Liberty, cut east across the Upper Bay over to the waterfront of Bay Ridge, Brooklyn, and hug the Brooklyn shoreline. From there it will head north past Sunset Park, Industry City, Gowanus, and Red Hook, through the Buttermilk Channel on the east side of Governors Island and past Brooklyn Bridge Park, DUMBO, the Brooklyn Navy Yard, Williamsburg, and Greenpoint, sailing under the Brooklyn, Manhattan, and Williamsburg Bridges. The cruise will turn around just under the Williamsburg Bridge and head back to Pier 83 along the Manhattan side, providing sweeping 360 degree views of the New York  skyline all the way.
Hello Brooklyn's itinerary will focus on the five pillars of history, people, pop culture, local lore, and Brooklyn wonders. For example, the guides may be heard telling the story of how the Brooklyn Navy Yard, once a hub of military activity and naval ship building for World War II, went from bending steel for battleships to making blockbuster movies as the home of Steiner Studios, the largest film and television studio outside of Hollywood.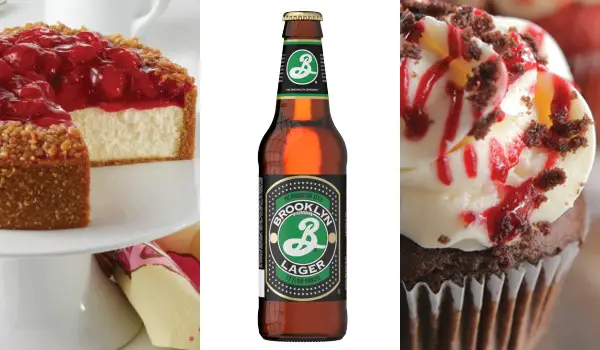 Hello Brooklyn was developed with the Brooklyn Chamber of Commerce. Onboard, guests will be able to purchase food and beverages from a variety of BK vendors, including Brooklyn Brewery, Coney Island Brewery, Brooklyn Cupcake, Blue Marble ice cream, Brooklyn Cured, and Junior's Cheesecake.
Admission is $38 adults, $30 seniors, $36 kids. There is also a Circle Line Premier Pass option for $15 more. Group rates are also available. 
Order online tickets for Hello Brooklyn or any other Circle Line cruise, between now and May 26, and take 20% off. Use code CRUISE20 (*promotion not valid for Premier Pass tickets.) Hello Brooklyn will sail daily through Sept. 5.
Circle Line will also introduce two new boats this summer: the Circle Line Bronx and Circle Line Staten Island. The first of three new boats, the Bronx and Staten Island are the first vessels to be added to the legendary fleet in five years and will carry the majority of the Hello Brooklyn cruises. The new ships have a capacity for 600 people, offering three levels, bigger windows, additional outdoor deck space, an upgraded sound system, free WiFi, enhanced indoor climate control, and café-style dining.
Download Circle Line's free Skyline Navigator app before your next trip. For more information and to order tickets, visit circleline42.com.