Downtown New York is one of the most historic and intriguing neighborhoods in the United States. It has long been the heart of the financial industry and home to Wall Street, and in recent years, it's has also emerged as an around-the-clock community for working, living, and entertaining, an elegant residential neighborhood, a home to world-class cultural institutions, and a center for music, dance, and visual arts events. It's also home to a wide variety of restaurants, including many of the city's best.
SOUTH STREET SEAPORT
Stop into any of Heartland Brewery's locations and you'll see that it isn't just beer that's brewing at New York's first American-style brewpub. The relaxed atmosphere makes it a great place to kick back and relax, and the six locations -- including one downtown near the South Street Seaport -- make it easy to escape the rush of the city. Sample one of the many unique brewed beers, or have one of the appetizers before chowing down on great burgers, sandwiches, and more. 93 South St. at Fulton St., 646-572-2332; heartlandbrewery.com.

CHINATOWN
Chinatown is about restaurants; there are more Chinese eating places on any one block there than in most middle-sized American cities. Huge palatial spots compete with tiny take-outs with two or three tables. You can put down your magnifying glass and stop your detective work when you reach Shanghai Cuisine and try their authentic Chinese dishes and soup dumplings. 89 Bayard St. at Mulberry St., 212-732-8988. China Village offers a wide variety of Chinese specialties, including a popular Dim Sum -- with over 50 choices -- available all day, and a $6.68 lunch special. 94 Baxter St., 212-941-6679; chinavillageny.com. Elevate Restuarant and Lounge offers New American cuisine with a Japanese twist. 93 Bowery, 646-329-3416; www.elevaterestaurant.com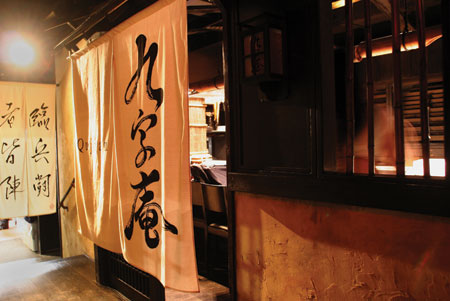 From the moment you enter Tribeca's Ninja New York and are greeted by the staff clad in jet-black Ninja ensembles, you'll know you've entered another dimension. A recreation of a hidden 18th-century Japanese ninja village, it's a one-of-a-kind, very entertaining dining experience combined with high-end contemporary Japanese cuisine. 25 Hudson St. btw. Reade & Duane Sts., 212-274-8500; ninjanewyork.com.

LITTLE ITALY
Established in 1904, The Original Vincent's only location has been thriving for over 105 years, flourishing on the corner where it first opened. Still family-owned and -operated, Vincent's is not only famous for its endless menu of home-cooked Italian favorites, but also for its celebrated sauce. 119 Mott St., 212-226-8133; originalvincents.com.
LOWER EAST SIDE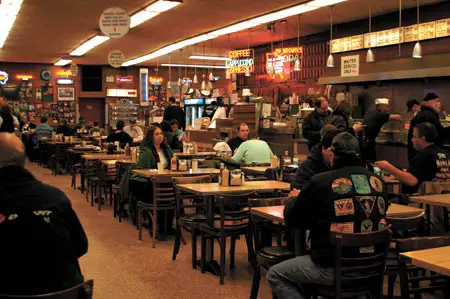 Opened in 1888 by a Russian immigrant family, Katz's Delicatessen is without question a Lower East Side institution, serving up oversized, hand-carved sandwiches piled high with corned beef, pastrami, brisket, and other fine cuts. Grab a ticket and get in line for some of the city's best deli food enjoyed by, perhaps most famously, Meg Ryan in When Henry Met Sally, four U.S. Presidents, and countless Tinseltown and political stars. 205 E. Houston St. at Ludlow St., 212-254-2246; katzdeli.com.
GREENWICH VILLAGE
If every Spanish restaurant were as good as El Charro Español, the specialties of the Iberian Peninsula would be better known and highly respected. El Charro attracts diners who enjoy fajitas, quesadillas and the signature dish of Oaxaca: chicken in a bittersweet chocolate sauce. 4 Charles St., 212-242-9547; el-charro-espanol.com.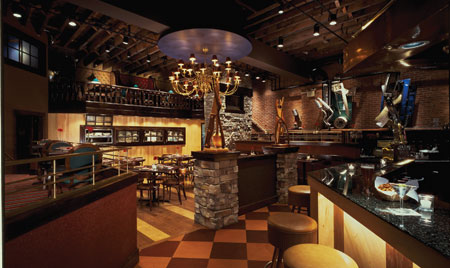 With great food, an outdoor cafe, and live jazz all day and night, Garage Restaurant and Café has it all. Multi-level dining allows everyone to have the best seat in the house, whether you relax on richly upholstered banquettes or overlook the entire scene from a cozy booth on the balcony. 99 Seventh Ave. So., 212-645-0600; garagejazz.com.
First opened in 1918, Monte's is an "old school" Italian restaurant with a welcoming staff, a long menu, modest prices, and an Old World spirit. Choose one of the "specials of the evening" and the wine to go with it. 97 MacDougal St., 212-228-9194; montes1918.com.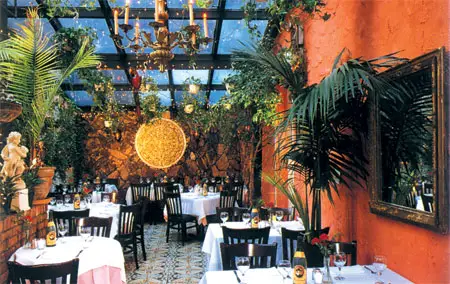 Tio Pepe combines two surprisingly dissimilar cuisines -- Spanish and Mexican -- and offers a lively bar scene, a sidewalk cafe, peppy Latino music and a main dining room with a skylight garden patio room, chandeliers, and stone and brick walls. 168 W. 4th St., 212-242-9338, 212-242-6480; tiopepenyc.com.
Villa Mosconi is celebrating over 30 years of satisfying hungry patrons. Their three dining rooms (including a Four Season Garden) offer the perfect setting for celebrating any occasion, whether it's a romantic evening out, a family gathering, or a business dinner. 69 MacDougal St., 212-673-0390; villamosconi.com.
EAST VILLAGE
Buenos Aires is an authentic Argentinean restaurant where there are candles on the tables, a tent out back, and TVs that offer non-stop soccer overhead. They serve hefty portions of hearty South American specialties like empanadas, savory sausages, grilled steaks, along with Argentinean wines, and desserts. Main courses tend, as they do in Argentina, toward husky, broad-shouldered meat dishes. Try the surprisingly tender 16-ounce skirt steak, the velvety soft, perfectly cooked medium-rare mountain-like filet mignon, or the grilled short ribs. There's no pretense at this comfortable neighborhood nook, but gourmets and gourmands love digging into their large portions of high-quality, unusual food at modest prices. 513 E. 6th St. btw. Aves.
A & B, 212-228-2775; buenosairesnyc.com.