Free Things to Do in Manhattan This Weekend - March 15-March 17
March 11, 2019 - by CG Directory Editor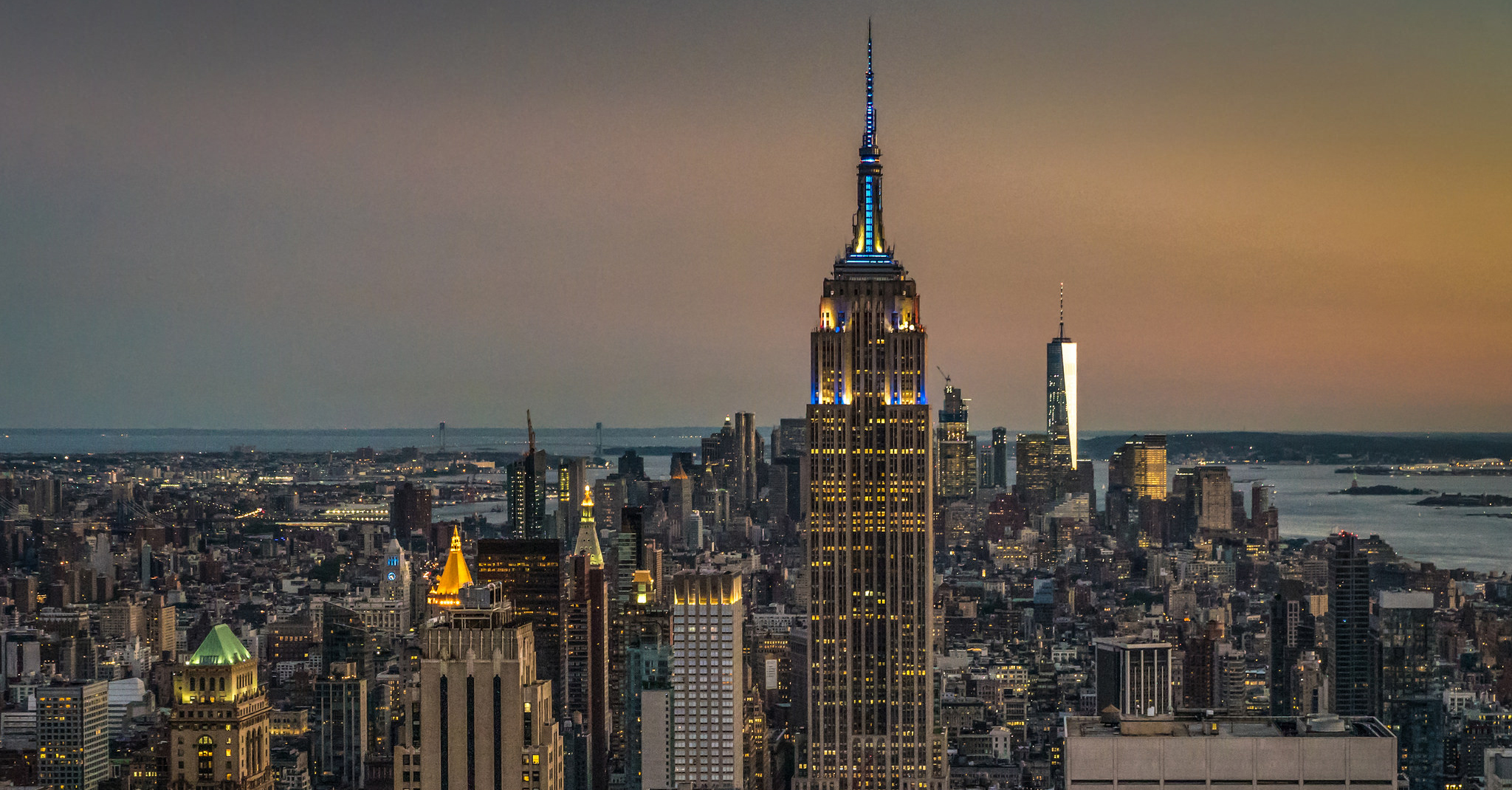 Photo: John St John/Flickr

There's no denying that Manhattan is the sparkle in New York City's eye, but that doesn't mean you have to dump out your wallet to hang out there. City Guide's compiled all the best free things to do in Manhattan this weekend, and for those wanting to explore the city's most famous borough on the cheap, this is your go-to guide.


9th Annual Irish Arts Center Book Day - Irish Arts Center
March 15, 2019 - New York
Each St. Patrick's Day, thanks to our wonderful community of supporters and sponsors, staff and volunteers, we give away thousands of free books by Irish and Irish American authors as well as those of other cultures, including in recent years Mexican (2017) and Caribbean (2018). This year, alongside titles by writers of Irish heritage we share stories by Asian and Asian American authors in a celebration of our different and kindred voices on this special day for the global Irish community.
Map Student Recital | Trumpet - The Juilliard School
March 16, 2019 - New York
Trumpet students of the Music Advancement Program (MAP) perform.
Releasing Words: The Cut Paper Art of Deborah Ugoretz Opening Reception - Museum at Eldridge Street
Through March 31, 2019 - New York
Celebrate the opening of the Museum's newest exhibition, featuring intricate cut-paper art by Deborah Ugoretz. Ugoretz was already a working artist when she saw traditional Jewish paper cutting work for the first time. She was dazzled by this centuries-old tradition and its creative possibilities for "visualizing Judaism," and its ability to transform a simple piece of paper into a work of art that could release words into pictorial space. This exhibition will present a retrospective of the artist's work in cut paper, ranging from traditional ketubot (elaborately decorated marriage contracts), pieces inspired by Biblical texts and prayer to more recent work that considers the traditional as a starting point to explores themes and concepts in exciting and very contemporary ways. Brief remarks will be made by Museum staff and exhibition curators.
Guillaume Bresson Momentum - FIAF Gallery
Through April 17, 2019 - New York
In richly layered paintings, New York–based French artist Guillaume Bresson uses classical techniques to elevate contemporary subjects and imaginary landscapes—carnivals, breaker waves, and woodland scenes—to profound statements. In collaboration with Galerie Nathalie Obadia, FIAF presents Momentum, Bresson's first solo show in the US. The show will feature recent paintings that address current divisions in a globalized world—class struggles, migrations, and gender inequalities—echoing the writings of socially conscious French novelist Édouard Louis. Drawing upon influences going from Caravaggio to Jeff Wall, Bresson inserts modern-day figures into timeless grisailles, eschewing anachronism to merge past and present.
BUILD Brunch - Build Series NYC Studio
Through September 10, 2025 - New York
Digital entertainment program BUILD Series takes its popular and extensive live interview show to the next level, adding a new, daily morning talk show "BUILD Brunch," as BUILD Series continues its commitment to bring its fans closer to culture. Airing weekdays at 11am live on BUILDseries.com/Brunch, it will feature a roundtable of diverse, young and influential personalities speaking to breaking news, hot topics and the latest in entertainment. PLEASE READ BEFORE ARRIVAL: Doors open 30 minutes before showtime and CLOSE 5 minutes prior to each show. There will be a standby line for every show. VALID ID REQUIRED FOR ENTRY for security purposes (No age minimum). Please note we clear the studio after every event and we DO NOT permit autographs on our premises. This event will be streamed LIVE on BUILDseries.com! Make sure to check out the BUILD Series Newsletter for updates and information about our events:
Looking for Free Group Planning Services?
Get free advice on planning your group's trip to New York.
MORE Activity Planner ARTICLES
RESTAURANTS

Brings together the character of Hell's Kitchen past with th...

THEATER

Kander and Ebb's "musical vaudeville" in which Roxie Hart ga...

SHOPPING

DataVision is redefining retail with their new, fully intera...

SIGHTSEEING

Start by ascending to the top of the tallest building in the...