The Manhattan Art & Antiques Center is Manhattan's (and the country's) foremost art and antique center. With 100 galleries and three full floors filled with antiques, fine art, decorations, silver, and jewelry, you can peruse rare treasures and incredible craftsmanship for hours. Read on for a few examples of the incredible antiques to look at here right now—and maybe even buy.
The Manhattan Rare Books gallery has a 1676 Quarto edition of Hamlet priced at $75,000. Everybody loves Lincoln. Why not buy the first printing of his Cooper Union address launching his presidential campaign in 1860? It's only $9,500. An absolute steal. Gallery 90, 212-326-8907, manhattanrarebooks.com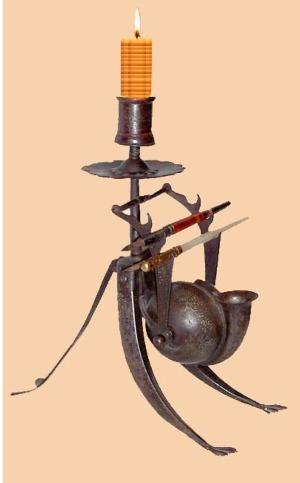 Hamid Tavakoli's Textile as Art gallery on the street level has a penholder from Iran dating back to the 1800s. It's metal with gold inlay and made with what looks like bird's feet so it's sturdy and can't tip over. The inkwell closes so the ink won't dry out and—since this was before electricity—there's a place for a candle on top if you're writing at night. $2,500 for a magnificent work of art. There's also a 4,000 year-old makeup holder in the shape of a goat's head with a hole on top to hold kohl for the eyes. Women would carry it on a string or chain from the waist. $1,500—and the Metropolitan Museum has an exact same piece. Gallery 10, 212-447-0069, textileasart.com/hamid.htm. Open 7 days a week.
Every home needs a wine cooler and the Estate Silver Gallery is the home of a $1,600,000 sterling silver wine cooler. Go on, treat yourself. Gallery 65 (1st Lower Level), 212-758-4858, EstateSilver.com, hours vary, always call or email to confirm.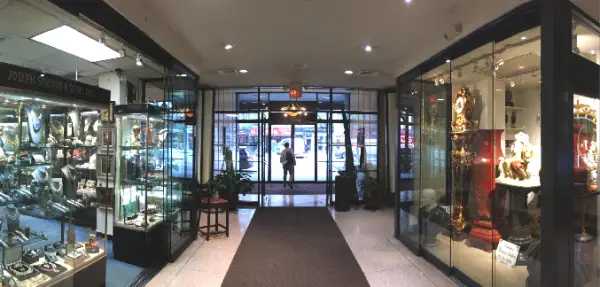 The Manhattan Art & Antiques Center is open seven days a week from 10:30am to 6pm, with the exception of Sunday, when it is open from 12pm to 6pm. There is no entry fee or ticket purchase required to visit the center.
1050 Second Ave. at 56th St., 212-355-400, www.the-maac.com