Top 10 NYC Must-See Spring Festivals
March 15, 2019 - by Merrill Lee Girardeau
It might not be warm outside yet, but the first day of spring, March 21, is just around the corner. Whether you're visiting NYC for the season or a local tired of living snowbound, there are plenty of activities to get you excited for warm weather. The 10 festivals below represent interests like folk music, indie movies, Bloody Marys, and spring's finest feature: flowers. Read on for some exciting activities happening now through Memorial Day in New York City.
NYBG Orchid Show (February 23 - April 28)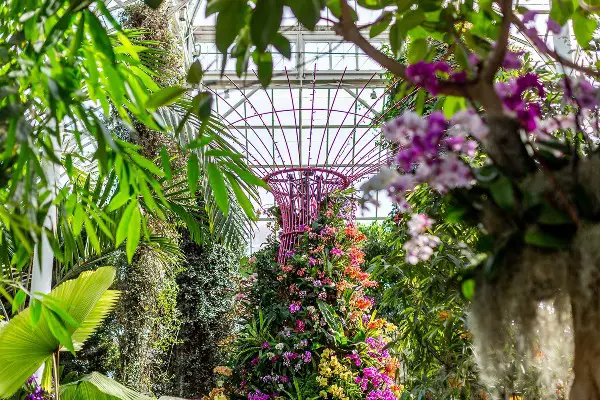 The annual Orchid Show at The New York Botanical Garden has already begun, so get a jump on spring and see the delicate blooms at this annual event. This year's theme is Singapore, a city-state whose national flower is the show's namesake blossom. Partnering with Gardens by the Bay and Singapore Botanic Gardens, the NYBG has recreated some of Singapore's signature orchid displays such as Supertrees and Arches for this elaborate, enchanting display. 2900 Southern Blvd., 718-817-8700, nybg.org/event/the-orchid-show
"Death Becomes Us" True Crime Fest (March 20 - 24)
True crime fanatics will flock to this year's Death Becomes Us festival. Come for podcast tapings, talks, and other special events based on some of the most famous cases in history. Sarah Koenig and Julie Snyder of Serial will discuss their hit podcast on March 23. Amanda Knox and Damien Echols will appear on a panel with Mindhunter's John Douglas, and Detective Paul Holes, who aided in the capture of the Golden State Killer, will also speak during the festival. Brightest Young Things curates this annual event, hosted at venues throughout the city. Tickets on sale now. brightestyoungthings.com/death-becomes-us
Brooklyn Folk Festival (April 5 - 7)
Hear the music of the American heartland at Brooklyn Folk Fest in April. Fantastic band names like Baby Gramps, The Lovestruck Balladeers, and Brotherhood of the Jug Band Blues are already on the calendar. There will also be a Banjo Toss (yep, that's a banjo-throwing contest), film screenings, workshops, and local eats. The events will all be hosted at St. Ann's Church in Brooklyn Heights, just a short train ride from Manhattan. 157 Montague St., 718-395-3214, brooklynfolkfest.com
Havana Film Festival (April 5 - 16)
A scene from The Extraordinary Journey of Celeste Garcia.
Now in its twentieth year, the Havana Film Festival brings Spanish-language films to the theaters of New York City. Every year, a slate of films from countries like Colombia, Mexico, Brazil, Puerto Rico, and Spain are featured, and a jury selects winners of the Havana Star Prize in Fiction and Documentary categories. This event will be held at five venues throughout the city. hffny.com/2019
Macy's Flower Show (March 24 - April 7)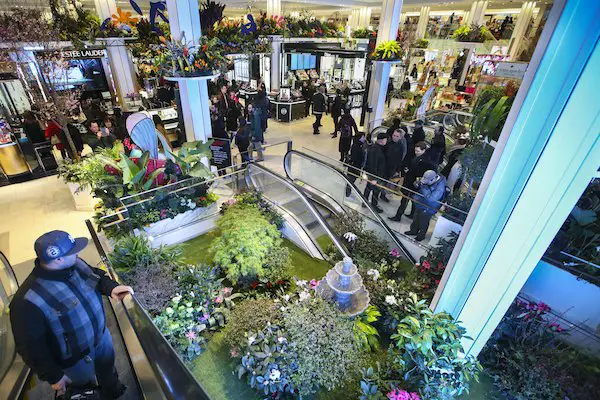 Photo: John Mincillo
Macy's Herald Square, the largest department store in the world, will positively bloom this spring during its annual Flower Show. This tradition, over 70 years strong, fills the store with fresh blossoms from around the world based around a certain theme. Although the 2019 theme has yet to be announced, you should expect flower-based sculptures and dazzling displays throughout the store. Columns, window displays, and even checkout counters will be decked with flora while you shop. 151 W. 34th St., 212-695-4400, visitmacysusa.com
The Bloody Mary Festival (April 7)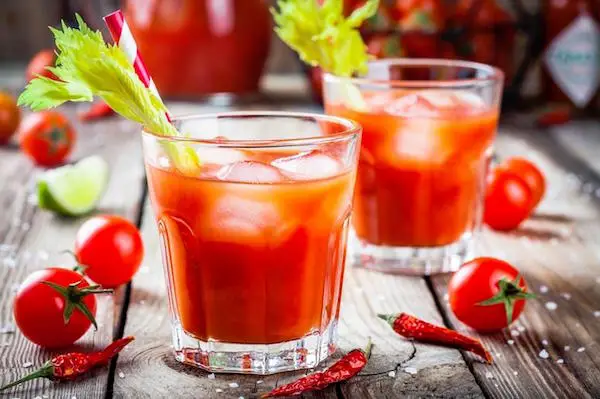 Whether you like your Bloody Marys spicy or sweet, garnished with pickles or olives, you'll have a lot of fun at the Bloody Mary Festival in Brooklyn. Come to the Grand Prospect Hall for tastings, local food, temporary tattoos, and live music at this all-day event. At the end of the day, a local bar or restaurant will receive the coveted "Best Bloody Mary" award. Tickets are on sale now. 263 Prospect Ave., thebloodymaryfest.com
Tribeca Film Festival (April 24 - May 5)
Cinephiles, start your engines! Tribeca Film Festival is returning to downtown Manhattan for its 18th year. Started in part by Robert De Niro, Tribeca is one of the world's great film festivals for independent and international cinema. This year will feature a slate of 103 films, half of which were directed by women, and new events within the fest like Tribeca Critics' Week and This Used to Be New York, showcasing the cinema of New York City. Famous filmmakers will participate in talks and panels during this 12-day event at various venues. Individual movie tickets and ticket packages are available for purchase. tribecafilm.com/festival
Sakura Matsuri (April 27 - 28)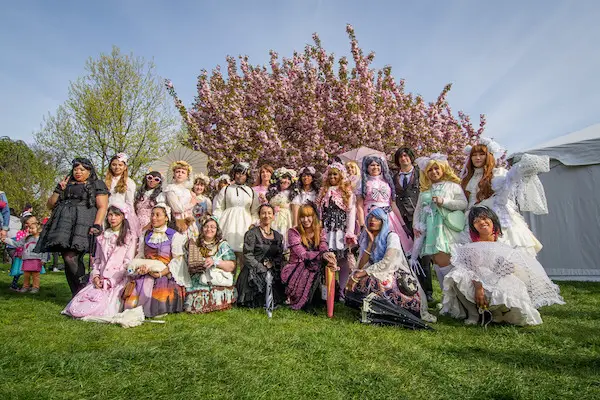 Held at the Brooklyn Botanic Garden, this beloved cherry blossom festival will be celebrating its 38th anniversary this year. Sakura Matsuri incorporates both modern and traditional Japanese culture, and it offers the perfect opportunity to check out the garden's famous Cherry Esplanade. 445 Flatbush Ave., 718-623-7200, bbg.org/visit/event/sakura_matsuri_2019
Frieze Art Fair (May 2 - 5)
Art is better al fresco. At least that's the idea at the annual Frieze Art Fair. Take a ferry to Randall's Island (located off the coast of East Harlem), and soak in the sun while viewing pieces from the contemporary art scene. Installations, talks, and a Reading Room will all be on site for visitors. Tickets on sale now! 844-584-0653, friezeny.seetickets.com
PEN America World Voices Festival (May 6 - 12)
Rock-star writers Arundhati Roy, Dave Eggers, and Jennifer Egan are all slated to appear at this year's PEN World Voices Festival. Featuring over 125 writers from around the world, this weeklong event will be themed around Open Secrets—with discussions around public vs. private life in our current cultural landscape—for its 15th iteration. Festival events will occur at over 60 venues throughout the city, and tickets are on sale now. worldvoices.pen.org
Washington Square Outdoor Art Exhibit (May 25, 26, 27; June 1-2)
Twice a year, this outdoor art fest sets up shop in the heart of Greenwich Village. Up-and-coming artists line University Place, selling painting, sculpture, and photography to visitors. The tradition began in 1931 when a young Jackson Pollock, hard up for cash, sold his now-famous splatter paintings near Washington Square Park, accompanied by another future luminary, Willem de Kooning. Check out University Place from East 13th Street to Waverly Place on Memorial Day weekend, and celebrate the start of summer with some fine art! wsoae.org
Looking for Free Group Planning Services?
Get free advice on planning your group's trip to New York.
RESTAURANTS

Multi-concept restaurant offering modern Japanese cuisine, a...

THEATER

Gaston Leroux's famous period thriller is now one of Broadwa...

SHOPPING

The world's largest source of cameras, camcorders, and more ...

SIGHTSEEING

Manhattan's premier all-glass, European-inspired dining crui...