Enjoying activities as a couple provides a shared experiences and often leaves each of you with lots of stories to tell. New York City offers many experiences that are great for couples and some are totally free.
NYC for Two: Walk the Brooklyn Bridge
Walking across the iconic Brooklyn Bridge is a wonderful experience. It's beautiful at any time of day, although close to sunset is particularly nice as you can enjoy fabulous views of both Brooklyn and Manhattan in daylight and watch as the light fades and electricity takes over. It can get chilly on the bridge so wear appropriate clothing, especially in winter. Walking across the bridge is safe as it's busy there at least until 11pm. Impress your significant other with some quick facts: the bridge was built between 1869 and 1883, it's 5,989 ft. long, the pedestrian walkway is slightly over 1.1 miles, and can choose to travel in either direction—Brooklyn to Manhattan or vice versa.
NYC for Two: Go to Market
The Union Square Greenmarket sells breads, vegetables, fish, cheeses, meats, honey, plants, flowers, and more. It's open Mondays, Wednesdays, Fridays, and Saturdays from 8am to 6pm, bringing farmers and shoppers (and lookers—it's a great spot for picture taking) together. The Greenmarket began with a handful of farmers in 1976; today, at peak season, 140 growers and producers hawk their wares. Depending on when you visit, there may be cooking demos, book signings, and tastings. Other NYC Greenmarkets are open on different days, most one day of the week only, and some closed in the depths of winter. At Union Square, you can stroll, admire the space, grab a piece of fruit or a delicious baked item, and chat with farmers in between their transactions.
NYC for Two: Enjoy Dim Sum
Sample dim sum, a style of Cantonese cooking that includes various kinds of steamed buns, dumplings, and rice noodle rolls. Jing Fong in Chinatown is a great place for a dim sum adventure, assuming the wait to get in doesn't put you off. The person at the desk will ask out how many people are in your party and give you a number. Once up the escalator, you may be seated with strangers (Chinese or not) who will pay NO attention to you. A teapot is put down for you to pour as you wish, waiting a few minutes if you prefer a stronger brew. Women pass by with rolling carts; you look at their offerings and nod yes or no. Anything you accept is marked on a card and the entire, very reasonable, cost is totaled at the end. Don't worry if you have trouble with chopsticks—forks are readily available. Just dig in and enjoy the interesting flavors and combos. Other Chinatown spots for dim sum include Oriental Garden (drab décor, great food); Nom Wah (around since the 1920s with exceptionally modest prices); and Golden Unicorn, noisy, huge, and perennially mobbed. To minimize your wait at any Chinatown dim sum spot, go at 11am. If not, hang with the other eager diners and people-watch until it's your turn.
NYC for Two: Tour the Financial District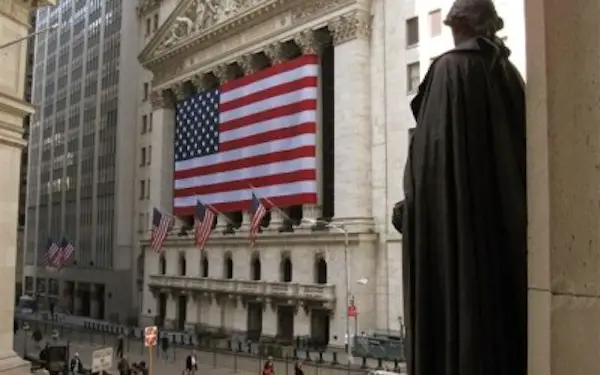 It doesn't matter if you are entirely disinterested in finance or prepping to lead the World Monetary Fund. Wall Street Walks offers tours—rain or shine—that last roughly 90 minutes and captivate anyone with the history and architecture of downtown Manhattan. The "Wall Street & Ground Zero" tour runs everyday at 11am, with additional tours running on the weekdays. The "9/11 Memorial and World Trade Center" tour takes place Fridays through Mondays at 11:30am and 1:30pm. Both have English-speaking guides to lead you, although you can also request a recorded tour in certain languages when you book. Tickets must be bought in advance, as tours sell out fast.
NYC for Two: Explore Lincoln Center
A tour of Lincoln Center takes you behind the scenes at up to three venues, including the theaters that are home to the New York City Ballet, Metropolitan Opera, and New York Philharmonic. Sometimes you hit a rehearsal in progress. Tours depart from David Rubenstein Atrium on Broadway between 62nd and 63rd streets. The Art and Architecture tour takes a close look at some of the adventurous architecture and beautiful artwork that graces the Lincoln Center campus, including pieces by Henry Moore, Jasper Johns, Lee Bontecou, and Richard Lippold.
NYC for Two: Ride the Staten Island Ferry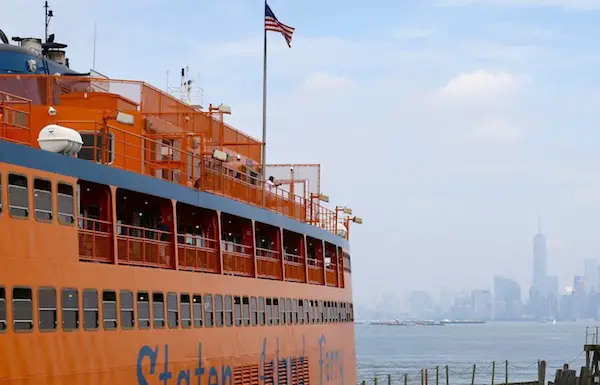 Standing on the deck of the Staten Island Ferry offers a great view of the Statue of Liberty and Ellis Island, as well as Lower Manhattan's bridges and skyscrapers. The trip is free; the ferry runs 365 days a year, 24 hours a day. In the 18th century, ferry service between Staten Island and the city of New York was conducted by private individuals using shallow-draft, twin-mast sailboats. Today, about 70,000 passengers are transported on modern cruisers daily. The Whitehall Ferry Terminal in lower Manhattan opened in 2005; the St. George Terminal on the Staten Island side was built in 1950 and renovated in 2005. Ferrygoers may be subject to a random screening before embarking, but then it's all time to enjoy the surroundings.
NYC for Two: Let's Dance
Secretly yearn to dance with the stars but don't know a tango from a salsa? Take an introductory dance class at DanceSport, located in midtown Manhattan close to the Empire State Building. Check the schedule and sign up for an introductory class that includes a group orientation, a half-hour private lesson, and a consultation to work out what dance(s) you might like to pursue—or not. Most classes host 20 to 40 people; typically, partners rotate during a class. You may not finish your class feeling you can put it out there as well as Fred and Ginger, but you'll have a great time.
NYC for Two: Create Art
Uncork your creative sides at The Art Studio on the Upper West Side, where you can learn a variety of painting techniques while creating a painting on canvas as a couple. The price for the Saturday night experience includes everything except the canvas, which you can buy for $10. And, you're welcome to BYOB wine, so you can paint, sip,  and walk away with a masterpiece. Other couples classes are available on Thursday and early Sunday evenings. Future Rembrandts welcome.