Visiting NYC: Etiquette 101
September 1, 2015 - by Linda Sheridan
Here are some guidelines for NYC tipping, taking photos, navigating the subway, taking taxis, that will make for a smoother, more enjoyable trip! These fall primarily under two categories, really-common sense and being polite. You've got this.
Tipping
In other parts of the world, particularly Europe, the tip is usually included in the bill. But here, it is not. Show those in the service industry some love, if they've taken care of you right.
Restaurant waitstaff/hairdresser/yellow cab driver-15-20 percent of the bill
Bartender-$1-2 for drinks served at bar or 15-20 percent of bill. Tip more if they give you a buy back, a "drink on the house."
Hotel doorman-if he hails a cab for you, gets car from valet $1-$2
Porters/bellhops-carries bags to room, $1-$2 per bag
Concierge-if they help you get tickets to a show, reservations at a special restaurant $5-$20, more depending on the difficulty of the request.
If you pay your bill with a credit card, yes, you can add your tip on there; cash is always acceptable, too.
Want to be prepared when going to a particular kind of restaurant, get an estimate of what it will cost? Check out zagat.com/new-york-city. You'll get a quick snapshot of what the food and service are like, and what an average meal will cost there. You can adjust food, decor, service, and cost settings.
Please and thank you are always appreciated!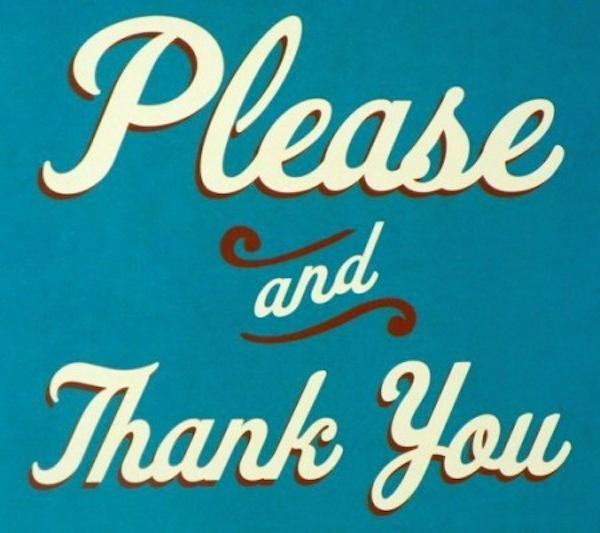 Be present! Be aware of yourself, your belongings, your surroundings. This is applicable in numerous ways.
a. You may feel inclined to look upwards at our skyscrapers and gaze, take a photo. It's understandable, our skyline is mesmerizing. If you're going to do so, step OUT of the path of traffic to compose and take your shot. Otherwise, keep moving, at a quick pace. Avoid wandering/gazing upwards at the skyscrapers during rush hours 7am-9am, 4pm-6pm, so commuters can swiftly get to where they need to go-which is usually work, or home.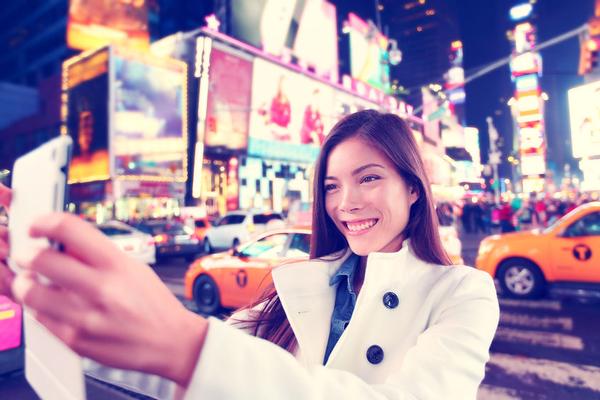 b. Walking along the street with a group of friends, or part of a tour group? Great! Walk along, but, please don't create a "human chain" and take up the entire sidewalk, preventing others from passing.
c.Placing an order for a coffee or a sandwich? Put away your phone. Give the server your full attention, so your order can be properly fulfilled, and you give them the proper payment; mistakes are minimized. Don't understand what something is on the menu? Ask!
d. Casually rolling a suitcase through rush hour traffic at Penn Station or Grand Central Station? NOT a good idea. If you can, carry the suitcase close to your person, until you are out of the station and the way of the immediate crowd. Never leave your luggage unattended.
Subway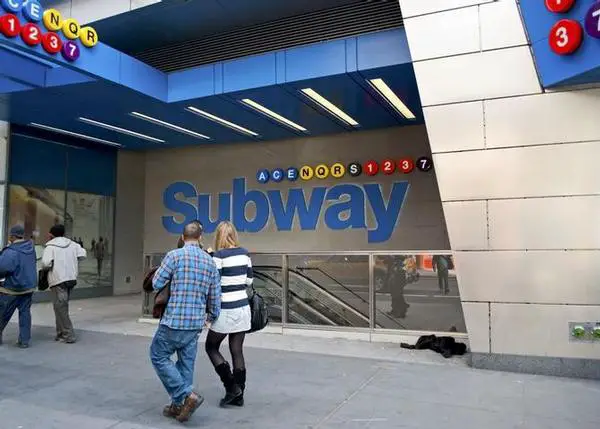 a. Get your MetroCard ready in hand, before getting to the turnstile. You may even want to check your balance at one of the kiosks, before getting to the turnstile, in case you need to add money to your card. Check here for NYC subway fare info. Riding the bus instead? Click here for more NYC bus tips.
b. Passengers-let 'em off, before you get in. Trying to board a train, before letting the other passengers off will only result in angry words and looks.
c. There is a kind of quiet, unwritten law on the subway; respect passengers' space and privacy; this cannot be stressed enough. Some trains, such as Long Island Rail Road, designate the first train a "quiet car". Locals use the time in transit to get their thoughts in order and prepare for the day.
d. See an elderly or pregnant person? Offer them your seat. Kindness-spread it everywhere!
e. Avoid eating smelly foods/meals on the train. It's one thing to grab a candy bar or chew gum on a train. But bringing a tray of street meat onto a train for quick meal, is disrespectful to others. Plus, why would you want to eat your meal in such an uncomfortable setting, anyway? Wait til you get back to your final destination.
f. If you need help with directions, on a train, or walking to find a store or restaurant, ASK! Most New Yorkers are happy to help, when they can.
NYC Taxis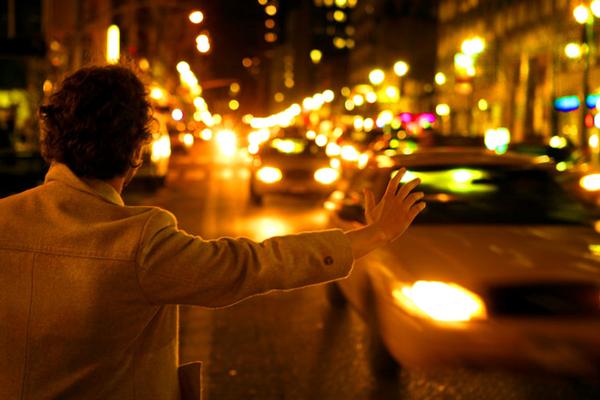 a. Starting charge upon entering a yellow taxicab is $2.50, with .50 per 1/5 mile.
b. Don't steal another person's cab and expect it to go unnoticed. Words will be exchanged. A block's distance is a safe space from another, to hail your own cab.
c. When giving a destination, tell the driver the street first, then the avenue, ex. "42nd and Fifth," please, not "Fifth and 42nd."
d. If you have a preferred route, it's ok to tell the driver how you'd like to get there...as long as you know how to get there! If you need a receipt for travel expenses, it's your right, ASK. Click here for more NYC taxi tips.
Looking for Free Group Planning Services?
Get free advice on planning your group's trip to New York.
RESTAURANTS

Brings together the character of Hell's Kitchen past with th...

THEATER

This new American musical offers a deeply personal and profo...

SHOPPING

A premier destination for family entertainment....

SIGHTSEEING

Located in Times Square in the heart of New York City, Riple...