Hershey, wearing the confectionery crown for over 100 years, is beloved by pretty much everyone with a sweet tooth. Tourists can take their ardor for the chocolate giant to a new level by visiting Hershey's Chocolate World in Times Square. Admittedly, there are many other wonderful landmarks that can occupy your time in the Big Apple. So, in order to convince you, here are 7 reasons to put Hershey's Chocolate World on the top of your sightseeing list.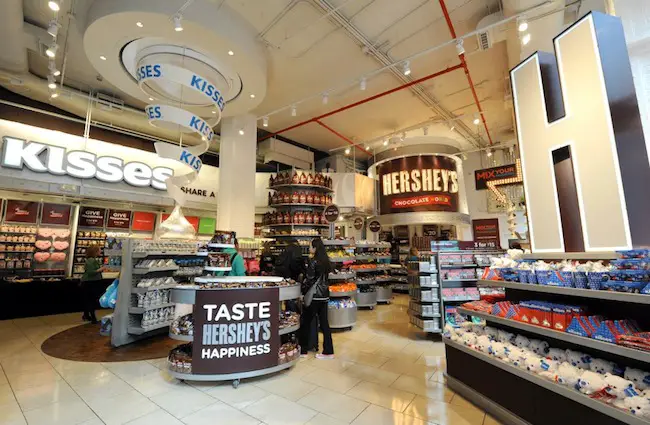 1. It is Seventh Chocolate Heaven
This may seem obvious, but chocolate doesn't simply mean chocolate; it means CHOCOLATE. As in, so much chocolate you can practically taste it just walking in. From a classic like the Hershey's Kiss to the fancy Scharffen Berger to the self-proclaimed largest Hershey's Bar in the world at five pounds, there is something here to satisfy everyone.


2. The aroma. Oh, the aroma!
The moment you step in it smells like Willy Wonka's factory exploded inside (without the creepy oompa loompas…) and it's amazing.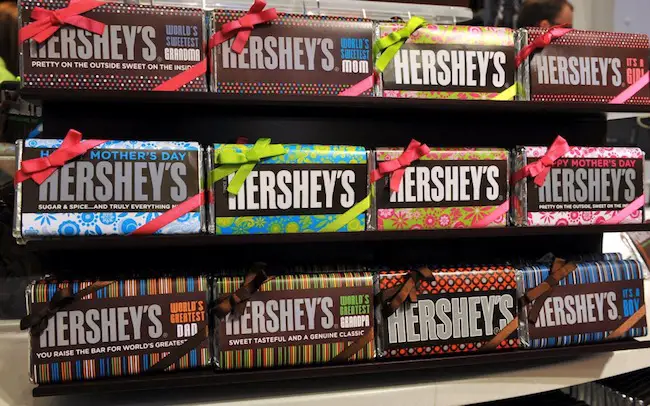 3. You Can Kiss Up to Your Significant Other
There is a chocolate themed item for every holiday and occasion, all year round. They have chocolate Christmas trees, Hershey Kiss necklaces for the special someone in your life and even specially packaged chocolate bars for birthdays, anniversaries, or whatever the moment at hand may be.
4. It's Located at the Crossroads of the World
Smack in the heart of Times Square, Hershey's Chocolate World is a prime target for a quick stop during your busy sightseeing afternoon.
5. Lady Liberty Has Never Been More Delicious
Only in New York can you find a Hershey's chocolate Statue of Liberty. Along with the New York themed items, there are many weird and wonderful specialty items, like Hershey's flavored lip balm and a one-pound Hershey Kiss.
6. It Rains Chocolate! Hallelujah!
It doesn't have a name, but this magic machine looks crazy and rains down chocolate. You can choose between three different sized buckets (38 oz., 17 oz. metal buckets, and a 24 oz. plastic bucket) and fill them with any combination of Reese's, Hershey Kisses, and Hershey Bars you want.
7. Bigger is Always Better
There is a 7-foot tall spinning Hershey Kiss. Does it serve a purpose? Eh. Does it look cool? Absolutely. 
Hershey's Chocolate World Times Square is located at 48th and Broadway. Call 212-581-9100 for more information or visit hersheys.com