The best Broadway shows for kids introduce children to the magic of live theater. If there's one thing you must do in NYC, it's seeing a Broadway show. And though you may love the theater, your children might still be...undecided. Buying tickets for the Great White Way can be a scary proposition, especially if your offspring have never experienced live theater before. Let's face it, kids are unpredictable. Here are our top picks for the best bets for Broadway shows for kids.
Based on the beloved Rhold Dahl book, Matilda is the ultimate underdog story. This modern fairy tale is about a precocious little girl who, despite being dealt a bad set of parents, chooses to live an astonishing life. The music is fabulous but the real fun is in the cool special effects, such as chalk magically writing on a blackboard and little girls spinning by their pigtails.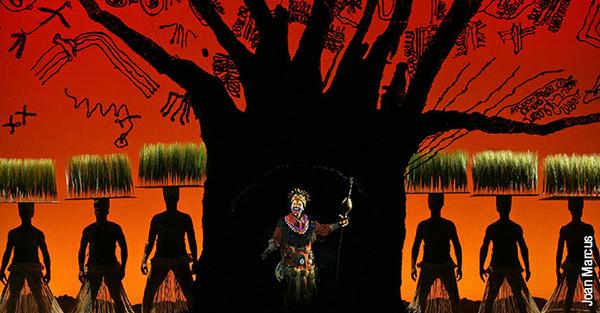 Based on the Disney animated film, The Lion King follows Simba on his epic adventure from wee lion cub to mighty king of the jungle. Why will your kids love it? This musical features giant puppets of lions, elephants, and other jungle creatures that come to life before their very eyes. Although there is some subject matter that could be scary for little ones, such as the death of Simba's father, the show is artfully staged and more spectacular than terrifying.
Aladdin is the story of a street urchin who discovers a magic lamp, but the genie that comes out of the lamp is the real star of this show. Based on the Disney animated movie, this musical is jam-packed with catchy tunes, sparkly costumes, dazzling dance numbers, and even a flying carpet! Kids will be enthralled by the sheer energy radiating from the stage.
For older children, Wicked is a great choice. A prequel to The Wizard of Oz, Wicked is a story of two unlikely friends, one beautiful and popular, the other bright and strong but misunderstood. Tweens and teens will love it because they will identify with the characters and the themes of friendship, rivalry, and corruption.
Each of these shows is a great choice to introduce your kids to Broadway. With amazing visual effects, catchy singable songs, and time-tested stories, they'll have plenty to keep them engaged. Not to mention quiet and still.