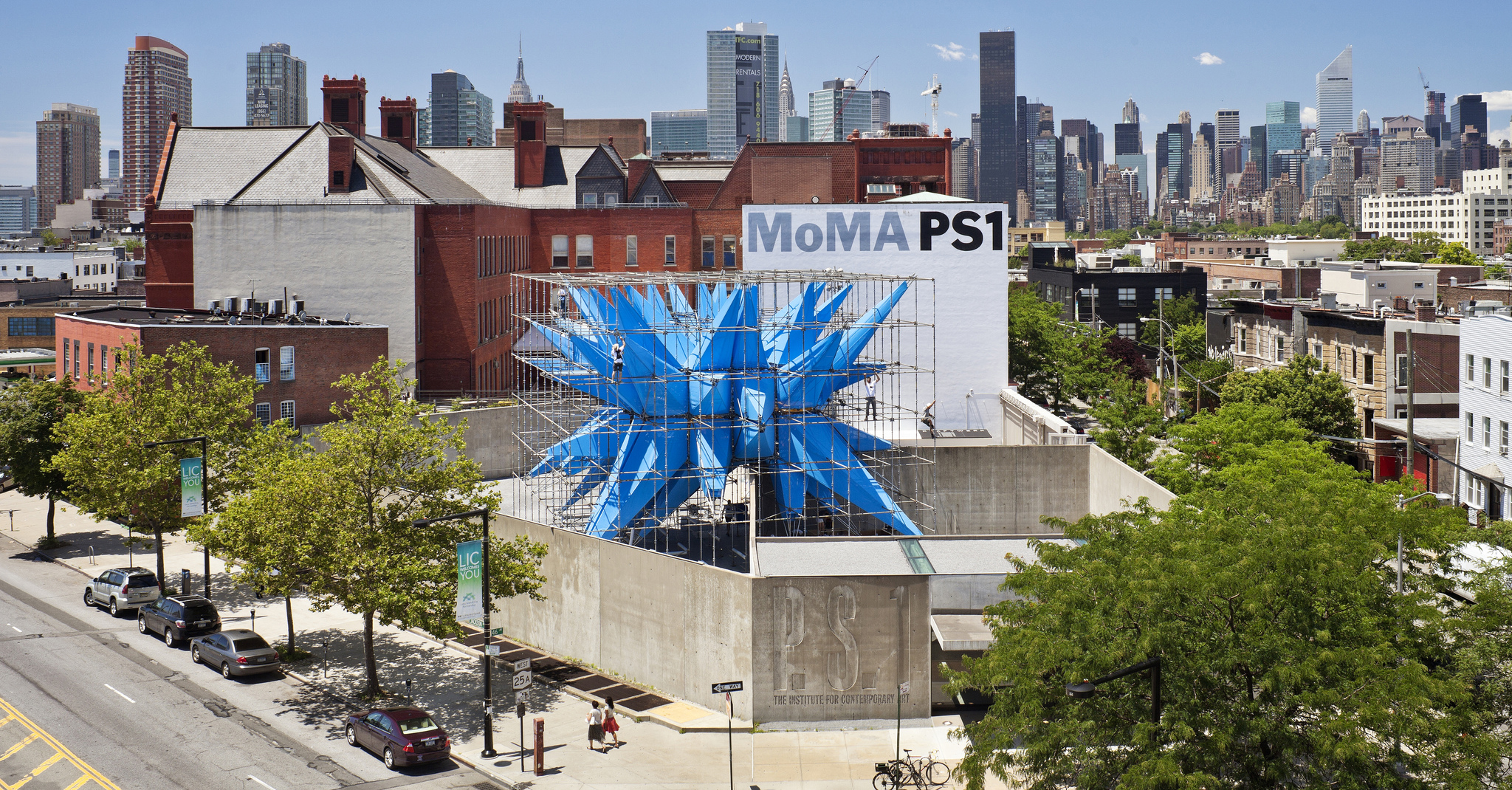 Photo: Forgemind Archimedia/Flickr

If you really want the full New York City experience, you've got to make a trek out to all five boroughs, including the one-of-a-kind area of Queens. Home to MoMA PS1, the New York Hall of Science, Flushing Meadows Corona Park, and the Queens International Night Market, there's plenty to see in do in Queens. Check out City Guide's list of things to do in Queens this month for a full and thorough rundown.


Rave: Aurora Halal All Night - Nowadays
January 12, 2019 - New York
Every Saturday, we fire up the strobe lights, set the smoke machines to eleven and bang the box until the bodegas open. Techno, electro, psycho — whatever. If you like it hard, you'll probably love it here. Aurora Halal heads up the Mutual Dreaming party and label, throws the phenomenal Sustain-Release festival and is one of our prized resident selectors here at Nowadays. She's a fantastic DJ and producer who's circled the globe serving up dark, psychedelic techno and she's blown the proverbial doors off our dance floor more times than we can remember. This time she'll fly solo from start to finish. Buckle up.
Melvis Santa & Ashedi - Terraza 7
January 12, 2019 - Elmhurst
Afro-Cuban music can transform time and consciousness with its multilayered polyrhythms and hypnotic chants, taking us out of our ordinary state of mind and invoking the spirits of the Afro-Cuban pantheon of orishas. 2018 Grammy nominee Melvis Santa and her group Ashedí (translated to 'invitation' in the Lukumi dialect of Cuba) bring this powerful, ecstatic tradition to new spaces. A 4 piece format, which Melvis leads on piano and vocals, while fronting a full percussion section of sacred batádrummers. Ashedí features Afro Cuban master percussionists Roman Diaz, Rafael Monteagudo, and Anier Alonso. Performing: Roman Diaz / Percussion; Spoken Word. Rafael Monteagudo / Percussion; vocals. Anier Alonso / Percussion; vocals; dance. Melvis Santa / Vocals; piano and musical director.
Princess Particular - The Secret Theatre
January 12, 2019 - Long Island City
Princess Particular is off her rocker; all she can think about is her latest scheme to become a ballerina. Her Mom and Dad, King Loads-a-dough and Queen Patience, want her to focus on her princessly duties. Luckily, her maids, Chancellor, and Lady-in-Waiting are on hand to help make her dream come true. Join our perky palace-goers each month for pliés, pastries, and and "toe food"! Directed by Terrance O'Lear. Audience interaction. Photo opportunity after the performance with the actors. Feel free to dress up in costume!
Malignancy - Blackthorn 51
January 12, 2019 - Elmhurst
From Yonkers NY. Technical Death Metal legends.
Act One: One Act Festival - The Secret Theatre
Through January 13, 2019 - Long Island City
Soul-stirring short plays for a cold winter's night The Act One: One Act Festival 2019 is a self-producing competition-style one-act play festival. The audience will vote for each show they see, and the top-scorers will have a place in the Finals
BHS 18th Annual Winter Art Show - Bayside Historical Society
Through January 27, 2019 - Bayside
Our annual Winter Art Show features contemporary Queens artists working in all media. All artists are welcome! The opening reception will take place on Sunday, January 13, 2019 at 2:00pm; the show will close on Sunday, January 27, 2019 at 3:00pm. The registration deadline is Saturday, December 29, 2018. The exhibit and reception are open to the public. Viewing hours for the duration of the exhibit will be Thursday & Friday, 10:00 am to 4:00 pm, and Saturday & Sunday, noon until 4:00 pm. Admission is $5 per person, or free for BHS members. For more information and to download a registration form, go to: https://www.baysidehistorical.org/bhs-winter-art-show
Bayside Historical Society's Valentine Crafts for Kids - Bayside Historical Society
February 02, 2019 - Bayside
Come join Bayside Historical Society at the Castle in Fort Totten Park for a fun afternoon of Valentine crafts, activities and snacks. Crafts are suitable for children ages 4 to 12. Cost: $5 per child/$15 maximum per family.
Sunday Jazz Brunch at the BHS Castle - Bayside Historical Society
February 10, 2019 - Bayside
Liven up those winter doldrums with Bayside Historical Society's Valentine buffet and the smooth jazz stylings of The Carl Bartlett, Jr. Quartet. Plus, try your luck with our 50/50 drawing! General admission is $40.00 per person for BHS members; $45.00 for non-members. Reservations are required. Tickets can be purchased online on the BHS Website. RSVP by February 5, 2019 at https://www.baysidehistorical.org/events-1/sunday-jazz-brunch, or contact us at 718-352-1548 or [email protected]