As a crisp new fall begins, September in New York is brimming with festivals—a book festival, a Brazilian Day Festival, the Feast of San Gennaro, a Chile Pepper Festival, and more! Here's a roundup of can't-miss September 2019 festivals.
8/29-9/1 NYC UNICYCLE FESTIVAL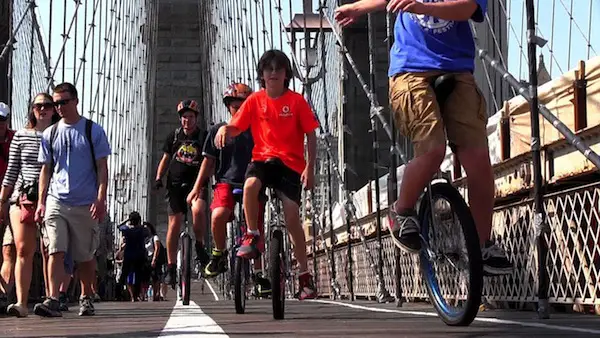 Calling all unicycle enthusiasts! This free, fun festival spans Manhattan, Brooklyn, and Governors Island. The New York City Unicycle Festival brings together riders from all walks. There will be races, exhibitions, workshops, and a variety of unicycle sports, including basketball, hockey and sumo. nycunifest.com
9/1 BRAZILIAN DAY FESTIVAL 
The annual Brazilian Day Festival returns to Manhattan's Little Brazil (around 46th Street between Fifth and Sixth Avenues.) Load up on tasty food and enjoy music, vendors, and more. brazilianday.com
9/7-9/8 BUSHWIG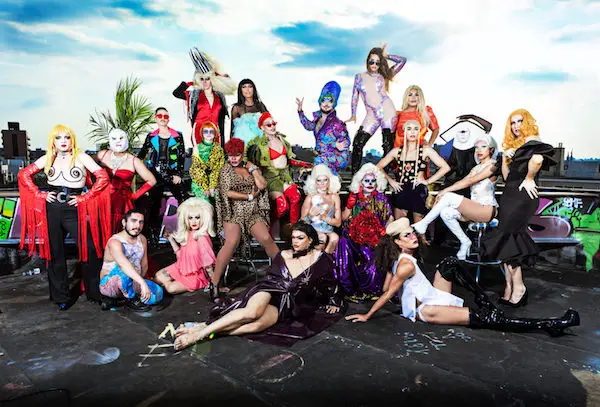 Image: Maro Hagopian & Sasha Zabelina 
Bushwig returns to the Knockdown Center in Maspeth, Queens for 23 hours of over 160 performers and non-stop drag, live music, and DJ sets from legendary and rising children of New York and the world! Featuring two stages of drag plus, shopping, food vendors, ice cold drinks from SIX+ bars, Cheeky darkroom, VIP Kiki-lounge, friendly LGBTQ security, and a FREE direct shuttle bus from the Jefferson L station to the venue! 21+. bushwig.com
9/12-9/22 FEAST OF SAN GENNARO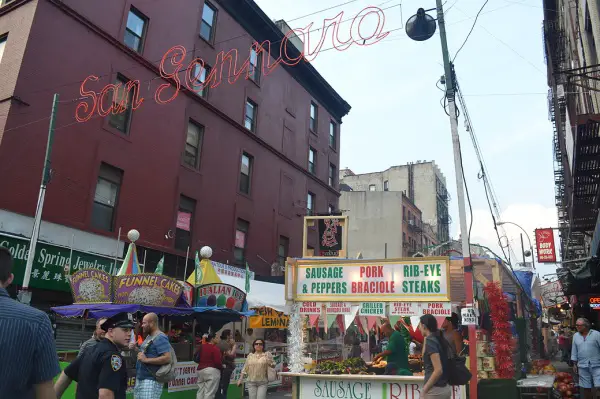 At the 93rd Annual Feast of San Gennaro, New York City's longest-running, biggest, and most revered religious outdoor festival in the United States, everyone is Italian for a day! Although this is an annual celebration of faith, the Feast of San Gennaro is known the world over for its festive atmosphere, an 11-day event featuring religious processions and colorful parades, free musical entertainment every day, a wide variety of ethnic food delicacies, charming restaurants and cafes and even a world-famous cannoli-eating competition! The central focus of the celebration takes place every September 19th, the official Saint Day when a celebratory Mass is held in Most Precious Blood Church, followed immediately by a religious procession in which the Statue of San Gennaro is carried from the church through the streets of Little Italy. sangennaro.org
9/16-9/23 BROOKLYN BOOK FESTIVAL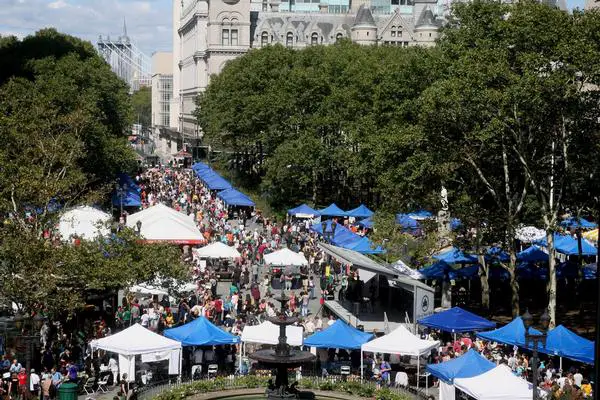 The popular Brooklyn Book Festival returns this fall, and hundreds of authors will be participating! Literary events will be taking place at various locations around the city, with Children's Day (9/21), and the main festival day taking place by Borough Hall. Scheduled so far: Susan Choi, artist David Heatley, Marlon James, Joyce Carol Oates, Helen Phillips, Meg Wolitzer, and many others.  Keep checking for updates. brooklynbookfestival.org
9/21-9/22 37th ANNUAL QUEENS COUNTY FAIR
Now in its 37th year, the traditional county fair at Queens County Farm Museum features blue ribbon competitions in produce, livestock, arts and crafts, and more. Enjoy the Amazing Maize Maze, pie-eating and corn-husking contests, pig-racing, hayrides, carnival rides, and a midway. Visit craft vendors, food vendors, enjoy music, and more. 11am-6pm. queensfarm.org
9/26-9/29 THE 17TH ANNUAL NEW YORK BURLESQUE FESTIVAL
The popular New York Burlesque Festival turns 17, and it's hotter than ever, with some new venues in the mix. With  the premiere party at Brooklyn Bowl, the festivities continue with the Saturday Spectacular at Sony Hall. thenewyorkburlesquefestival.com
9/28 CHILE PEPPER FESTIVAL AT BROOKLYN BOTANIC GARDEN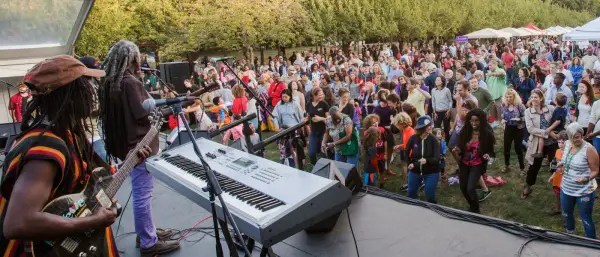 The Chile Pepper Festival 2019 at Brooklyn Botanic Garden. Save the date for New York's hottest fall tradition! Brooklyn's end-of-summer blowout sets the garden ablaze with scorching bands from around the world, dozens of fiery food artisans, and hours of chile-chocolate debauchery.
9/29 CLOISTERS MEDIEVAL FESTIVAL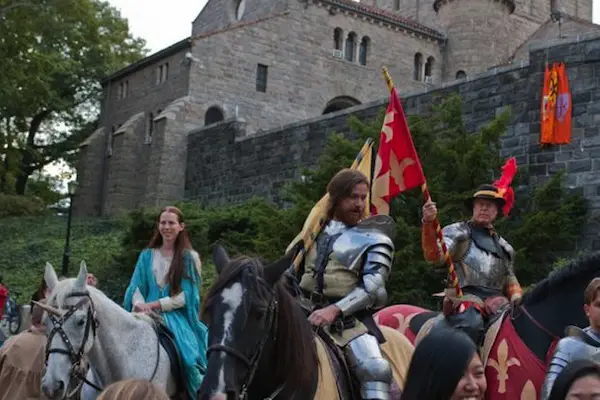 The Medieval Festival at The Cloisters brings to life the customs and spirit of the Middle Ages. Manhattan's Fort Tryon Park is transformed into a medieval market town decorated with bright banners and processional flags. Performers, guests and festival goers dress in medieval costume. Visitors are greeted by authentic medieval music, dance, magic, and minstrels, as well as jugglers and jesters. The afternoon is concluded with a thrilling joust between four knights on horseback. Costumed vendors will be on hand to demonstrate and sell a wide variety of medieval crafts as well as food and drink. 11:30am-6pm. Fort Tryon Park, Linden Terrace, Cabrini Boulevard and Fort Washington Avenue, whidc.org (if you have more time to travel upstate to Tuxedo, NY, you can also catch the 42rd anniversary of the Renaissance Faire taking place weekends and Labor Day, August 17-Oct. 6)