We are again overflowing with reopening news, as vaccine eligibility further expands and the CDC greenlights travel for those who've got their shots. Live theatre, music, and comedy have returned at least in part—even Jerry Seinfeld is back. The mayor has promised public health resources to get Broadway open by September. You can finally put a premiere back on your calendar: Diana: The Musical has set its opening night for December 16th. Headlines like City Hospitality and Tourism Prepping Spring Awakening and For New York City, Glimmers of Hope and Signs of Revival are popping up all over. Payrolls boomed in March, much of it thanks to hospitality and leisure. On the reopening front, there is much to be excited about: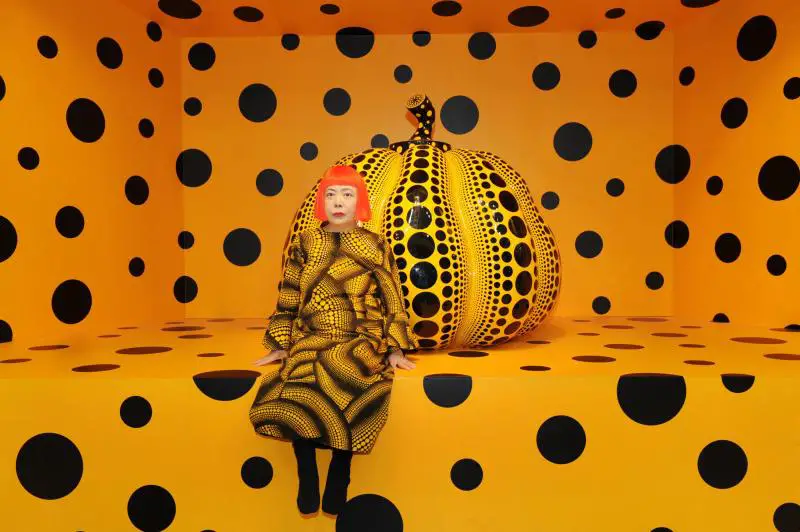 Kusama: Cosmic Nature opens Saturday at the New York Botanical Garden.
Links of Interest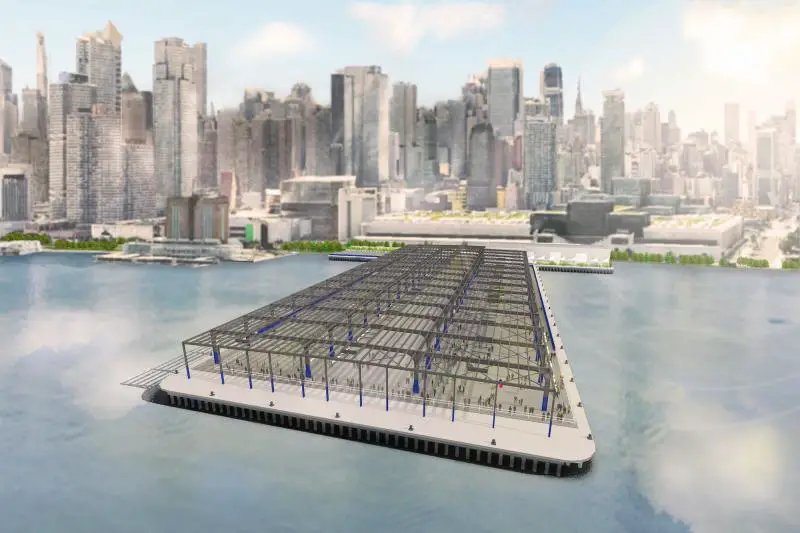 From tow pound to park: reimagined Pier 76 near Javits could be open as early as June. Rendering: NY State Parks/Flickr.
NYC
StrikeMOMA Working Group releases terms of a strike against MoMA starting April 9th.
Hornblower rebrands as City Experiences, with City Cruises and City Ferry on the water and City Experiences on land; Statue Cruises is now Statue City Cruises and Spirit Cruises is City Cruises NY (sightseeing cruises start up again Memorial Day weekend at Pier 78 and Pier 15).
United officially returns to JFK.
HOTELS
224-room Graduate Roosevelt Island opening June 1st.
Airbnb and Vrbo are overloaded with reservations.
Trump hotels dropped by luxury travel agency network Virtuoso. 
NATIONAL
The week that US travel started Its recovery.
Industry applauds latest CDC guidelines for travel.
Business travel sees signs of life.
Are we heading for a post-pandemic Roaring 20s?
CLOSING TIME
The Pyramid Club shuts it down after 40+ years.
Hudson Yards standout Momofuku Kawi to close, space to become offices.
East Village's The Central Bar is gone after 20 years.
Post of the Week: Everything to Do NYC Facebook Group
City Guide's Facebook Group Everything to Do NYC, with 34,000 members, provides excellent first-hand market research, giving you insight into what superfans of the city are thinking. There are dozens of questions answered every week, on queries like this:
Staying in Times Square for 3 days with 2 teenagers.
What are some must do's?
The suggestions were tailored to the teens, including Friends, The Experience, Madam Tussauds, Museum of Ice Cream, Sugar Factory, Black Tap, Buffalo Exchange, Color Factory, Glossier, Astor Place Hair, Circle Line, Beat The Bomb, Museum of Illusions, ARTECHOUSE, SPYSCAPE, Intrepid, Museum of Natural History, and Edge. See if your hotel, restaurant, or venue is mentioned and weigh in with actual customers. Stop by for insight into what locals and visitors are thinking.
Go Behind The Experience with City Guide
The world's smallest art masterpiece. The famous art you're probably carrying in your wallet. New York City's unique resilience. Behind The Experience discovers these and more little-known city secrets. After our visit to Madame Tussauds last week, we headed up to the Museum of the City of New York. CHECK IT OUT—it's fun! If you'd like to share secrets and connect with our thousands of followers, please reach out.