Best Cooking Classes in NYC
August 7, 2017 - by Chelsey Grasso
There's always plenty to see and do in New York City, and if you're looking for something that's a little bit out of the ordinary, NYC cooking classes are the way to go. These top five picks provide you with the opportunity to learn, get your hands dirty, and taste what it is you've created in the kitchen. Register in advance and then tie on that apron — it's time to cook!
Best of NYC Cooking Classes: Hands-On Fresh Pasta Intensive Workshop at Eataly (Flatiron)

When it comes to fresh, handmade pasta, no one does it better than Eataly. Learn their secrets by taking their three-hour Hands-On Fresh Pasta Intensive Workshop. During the class you'll get to observe the Chef of La Scuola creating the perfect pasta, and then try your own hand at doing the same. The class also includes one fresh pasta dish and a complimentary wine in addition to take home menus, wine tasting notes, and adapted recipes for your keeping. 200 5th Ave., 212-229-2560, eataly.com
Best of NYC Cooking Classes: Bake the Book Classes at Milk Bar Bakery (Brooklyn)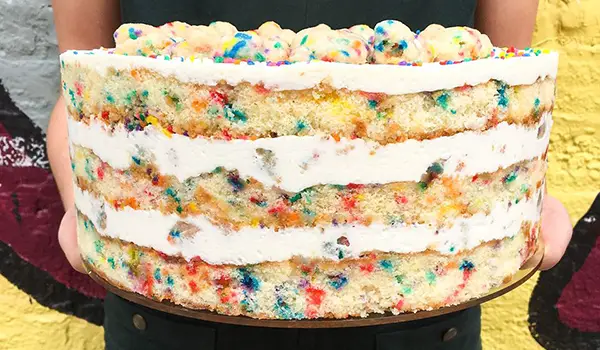 Milk Bar cakes are some of the most unique baked goods in New York City, and now you can learn how to make them. Choose between Birthday Cake & Truffles, Chocolate Malt Cake & Truffles, or Chocolate Chip Cake & Truffles, and then make sure you register. Spots fills up fast at the Bake the Book classes, and you're not going to want to miss out. Ingredients are included in the price, and you can purchase a Momofuku Milk Bar Cookbook when you arrive (or bring your own from home!). 55 Hope St., 347-577-9504, milkbarstore.com
Best of NYC Cooking Classes: From France with Love Class at Appetite for Seduction (East Village)

Appetite for Seduction provides an intimate space (really, it's an apartment kitchen!) for couples to learn how to cook, enjoy playful games in the kitchen (including a blind-folded taste test), and socialize with other couples during the dining portion of the class. The From France with Love class teaches couples how to make Crispy Skin Salmon with Spinach & Honey Drenched Red Onions along with memorable appetizers and desserts. 4 E. 1st St., 646-490-8774, appetiteforseduction.com
Best of NYC Cooking Classes: Hands-On Pizza Workshop at Pizza a Casa Pizza School (Lower East Side)

Ever wanted to try your hand at stretching out pizza dough? Well now you can at the Hands-On Pizza Workshop at Pizza a Casa Pizza School. Learn to make pizza in a fun and unique way, socializing your way through the class as you do it. Make the dough from scratch, learn the secrets of a great pizza sauce, and hear all about where to source local ingredients. When the class is nearing its end, the party's just begun, as it'll be time to chow down on your work. 371 Grand St., 212-228-5483, pizzzaschool.com
Best of NYC Cooking Classes: Souping is the New Juicing at Natural Gourmet Institute (Flatiron)
Knowing how to make a good soup is a skill that everybody should have. At the Souping is the New Juicing class at Natural Gourmet Institute, you can pick up the knowledge that you need to become a soup pro. The class covers an array of soups, including Summer Minestrone, Lemon-Lentil Soup with Mint and Cilantro, and Watermelon Gazpacho, and you'll be able to sample some of the best soups from both local regions and abroad. 48 W. 21st St., Fl 2, 212-645-5170, naturalgourmetinstitute.com
Looking for Free Group Planning Services?
Get free advice on planning your group's trip to New York.
RESTAURANTS

The newest member to the Heartland Brewery family, HB Burger...

THEATER

Gaston Leroux's famous period thriller is now one of Broadwa...

SHOPPING

Shop or sell at this weekend bargain hunters' paradise....

SIGHTSEEING

CitySights' hop-on, hop-off bus tours are operated on a flee...