Hell's Kitchens: The Best Outdoor Restaurants for Pre-Theater in NYC
June 15, 2018 - by Merrill Lee Girardeau
If you're seeing a Broadway show on a nice day, there's simply no need to sit inside to eat! There are plenty of restaurants with al fresco dining nearby in Hell's Kitchen, and we've rounded up eight dependable options. You can choose from Turkish, Italian, French—okay, we won't spoil the rest. Read on for outdoor dining options in Hell's Kitchen that are perfect for pre-theater.
Outdoor Dining in Hell's Kitchen NYC: La Masseria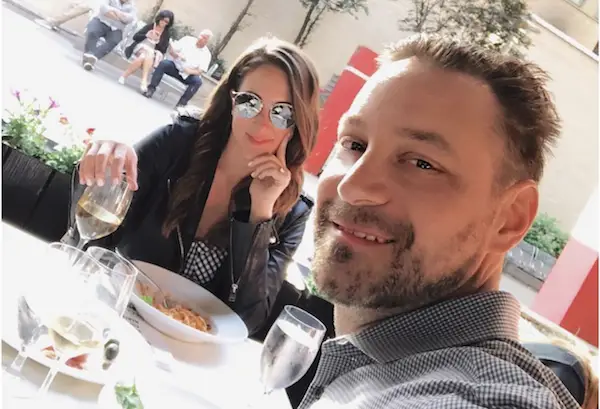 La Masseria is a Hell's Kitchen favorite for many reasons. In a city with Italian restaurants on every corner (take that, Starbucks!), it's no easy task to serve high-quality Italian quickly and with courteous service in a homey environment. La Masseria excels at fettuccine with lobster and tomato sauce, linguini with clams in white wine, grilled sea bream, and dessert (you can't go wrong there). Have a glass of Cabernet and a plate of pasta on their elegant patio, decked with wide umbrellas and bright flower boxes. 235 W. 48th St., 212-582-2111, lamasserianyc.com
Outdoor Dining in Hell's Kitchen NYC: Chez Josephine
Come to West 42nd for a little slice of Paris. Chez Josephine (named for Josephine Baker) sets the mood with low lighting and a nightly pianist at the grand piano in the center of the restaurant. On the patio, take a load off in wicker chairs and watch the world go by. Enjoy the fantastic rack of lamb, French onion soup, or spaghetti bolognese, and don't forget the chocolate mousse for dessert! 414 W. 42nd St., 212-594-1925, chezjosephine.com
Outdoor Dining in Hell's Kitchen NYC: Etcetera Etcetera
Etcetera Etcetera proves its worth time and again as a solid pre-theater option, with a seafood-forward Italian menu and efficient service. From the sesame-crusted salmon to the squid-ink tagliolini with lobster, there are no bad choices in sight. The restaurant not only serves excellent, handmade gnocchi, but it also serves a gluten-free version of the dish. Dine outside on warm evenings in the heart of the Theater District! 352 W. 44th St., 212-399-4141, etcetcnyc.com
Outdoor Dining in Hell's Kitchen NYC: Spoonfed New York Country
At the garden level entrance to Spoonfed (which is also its dining patio), you'll see a sign that reads, Eat Like You Mean It, Honey! No truer words could apply to this Southern restaurant, with its generous helpings of fried chicken and mac 'n cheese. We'd recommend you order both of these, plus catfish and grits with sweet potato hush puppies. On occasion, they host live music during weekend brunch or dinner. 331 W. 51st St., 646-368-1854, spoonfednewyork.com
Outdoor Dining in Hell's Kitchen NYC: Ardesia Wine Bar
Looking for wine and charcuterie al fresco? Come to Ardesia Wine Bar. A solid food and drink pick, you'll love the diverse and reasonably priced wine list, with extensive options by the bottle or glass. The homemade New York pretzels, deviled eggs, and pulled pork sliders are standouts on a menu full of snacks to share, salads, and sandwiches. Also, Ardesia hides in a quieter corner of Hell's Kitchen, so the street-side patio will be relaxing rather than horn-honking loud. Happy hour is Monday through Friday from 4 to 7pm. 510 W. 52nd St., 212-247-9191, ardesia-ny.com
Outdoor Dining in Hell's Kitchen NYC: La Bergamote
While La Bergamote serves food all day, we recommend them for post-theater dessert. You'll agree when you see the long pastry case that runs along the main dining room. Have a chocolate croissant, a slice of Napoleon cake, an opera, a fruit tart—it's a really big case and all good! For brunch, enjoy dark coffee with lemon ricotta pancakes or a croque madame. Dinner offers casual French fare like salmon with ratatouille and salad nicoise. And it all tastes better on their lovely patio! 515 W. 52nd St., 212-586-2429, labergamotenyc.com
Outdoor Dining in Hell's Kitchen NYC: ABA Turkish Restaurant
A little piece of Istanbul lives on West 57th Street. ABA fits the bill when you're craving authentic kebabs, iskender, lebni, or babaghanouj. And if you're unfamiliar with Turkish cuisine, this is a great place to try it. Enjoy their wicker chairs on the sidewalk patio, and feel free to BYOB if you're so inclined. ABA is open for breakfast, lunch, and dinner, with a three-course lunch special on weekdays for $15.95. 325 W. 57th St., 212-969-1782, abarestaurant.com
Outdoor Dining in Hell's Kitchen NYC: 44 & X
Allow us to take you on a quick tour of the cocktail menu at 44 & X. There's the My Pear Lady: "I Could Have Drunk All Night." Or the Frozen: "Gin Never Bothered Me Anyway." And don't even get us started on brunch cocktails like Barbara Straw-Sand. Basically, it's fun times all around at this popular spot with patio seating, and the food isn't too shabby either. The menu takes cues from Southern, French, and Italian cuisines, with a very good plate of mahi mahi with scallop risotto, for example. Have brunch or lunch here before your matinee, and you'll be treated to a basket of mini muffins before you tuck into hazelnut brioche French toast or Maryland crab Benedict. 622 10th Ave., 212-977-1170, 44andx.com

Looking for Free Group Planning Services?
Get free advice on planning your group's trip to New York.
RESTAURANTS

Multi-concept restaurant offering modern Japanese cuisine, a...

THEATER

In a heartbeat, 38 planes with 6,579 passengers were strand...

SHOPPING

The sweetest experience in Times Square!...

SIGHTSEEING

This renovated museum complex includes the 900-foot-long air...