Where to Get Your Power Lunch on in NYC
September 8, 2017 - by Chelsey Grasso
Lunch shouldn't slow you down. If you're visiting New York City, you're going to want to feel fueled and energized after you eat (considering how much ground there is to cover). Grab some grub at any one of these five noteworthy establishments if you're looking for a power lunch in NYC. They won't let you down — they'll only fuel you up.
Best of NYC Power Lunches: Benjamin Steakhouse Prime (Midtown East)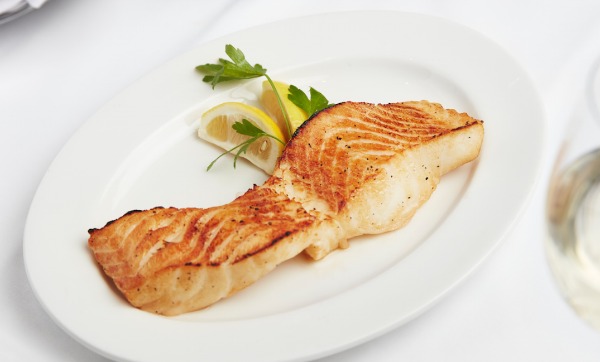 Benjamin Steakhouse Prime combines modern elegance with traditional steakhouse classics in the spirit of sister establishment, the iconic Benjamin Steakhouse. For power lunching, don't miss the $35 three-course prix fixe lunch menu at Benjamin Steakhouse Prime. Choose between appetizers such as Lobster Bisque, Jumbo Lump Crab Cake, and Wedge Salad. For entrees, you'll have your pick of a New York Sirloin, Half Roasted Chicken, Grilled Scottish Salmon, and Cavatappi Pasta. Finish things off with a Flourless Chocolate Mousse Cake, New York Cheese Cake, or Pecan Pie. 23 E. 40th St., 212-338-0818, benjaminsteakhouse.com
Best of NYC Power Lunches: Hokey Pokè (Midtown East)

Looking for something fresh, healthy, and delicious? Hokey Pokè offers it with their Hawaiian style cuisine. A "build your bowl" option allows you to choose between salmon, ahi tuna, shrimp, chicken, tofu, and shrimp tempura to create a pokè bowl with all the best mix-ins (scallions, edamame, pickled jalapenos, cilantro, etc.). Top it off with a sauce, flaky topping, and extra seed crunch, and you'll be powered up and ready to go for the rest of the afternoon. 805 3rd Ave., 212-754-3012, hokeypokenyc.com
Best of NYC Power Lunches: Agavi Organic Juice Bar (East Village)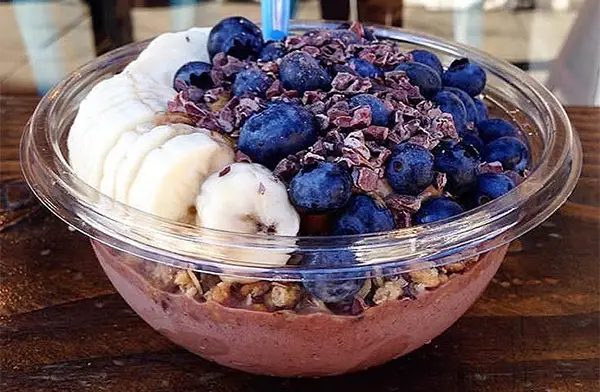 What better way to power up than with a hearty serving of fruit? Agavi Organic Juice Bar serves up juices, cold pressed juices, cold pressed boosters, smoothies, protein shakes, acai bowls, and pitaya bowls. If you're in need of something a little cozier, their gluten free oatmeal is packed with fruits and nuts for a delicious yet healthy power lunch. 72 E. 7th St., 212-390-8042, agavijuice.com
Best of NYC Power Lunches: Pylos (East Village)
Pylos prepares a wide breadth of traditional Greek food, creating dishes that are both comforting and bold in their flavors. For lunch, the Saganaki Tou Merakli (three greek cheeses melted in a clay pot) is a favored appetizer, as is the Avgolemono Me Sampania (egg-lemon soup with chicken stock and orzo). As far as entrees go, the Moussaka is a popular pick amongst locals, and you can't go wrong with the Psari Sta Karvouna (classic grilled whole fresh fish with extra-virgin olive oil and lemon). 128 E. 7th St., 212-473-0220, pylosrestaurant.com
Best of NYC Power Lunches: Mew Men (West Village)

Mew Men offers top-notch ramen, rice bowls and other tasty appetizers including kimchi, deep-fried chicken, and silken tofu. For a power lunch, order one of their lunch sets. Choose between a bowl of ramen and a mini farm bowl or a bowl of ramen and 3-piece deep-fried chicken plate. No matter which way you go, you'll feel full and energized after indulging in these exceptional dishes. 7 Cornelia St., 212-727-1050, mewmennyc.com
Looking for Free Group Planning Services?
Get free advice on planning your group's trip to New York.
RESTAURANTS

The newest member to the Heartland Brewery family, HB Burger...

THEATER

This new American musical offers a deeply personal and profo...

SHOPPING

Specializing in the great vineyards of California, France, A...

SIGHTSEEING

Customized, state of the art fleet will get you from the air...