The Best Chinese New Year Restaurants in NYC to Celebrate the Year of the Pig
January 25, 2019 - by Regina Molaro
February 5th marks Chinese New Year—this year's celebrations will welcome the Year of the Pig, and Chinese restaurants across New York will mark the holiday with special menus and Chinese favorites. (Pigs are the twelfth sign of the zodiac animals and are blessed with good fortune.)
Embrace Chinese culture by joining some of the many Chinese New Year festivities, held all over New York.
Chinese New Year Restaurants NYC: Upper West Side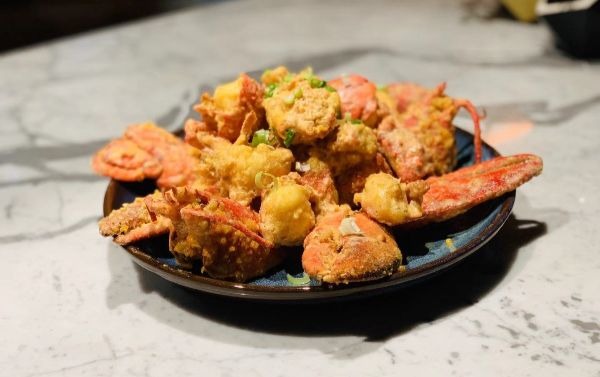 From February 5- 21st, the Upper West Side's newcomer Atlas Kitchen is collaborating with artist Qiu Anxiong to celebrate Chinese New Year. Anxiong's work The Classics of Mountains and Seas inspired Atlas Kitchen's culinary concept. The menu will entice guests with unconventional, creative dishes such as coral lobster with salted duck egg; two peppers with braised goose intestine; foie gras udon with fried dough; grilled quail seasoned with cumin; and jinhua ham-wrapped sticky rice with osmanthus syrup. 258 W. 109th St., 646-928-0522, atlaskitchennyc.com
Chinese New Year Restaurants NYC: West Village
Bào Tea House's inviting dim sum/snack shop in Greenwich Village specializes in yummy toasted buns that are stuffed with sweet and savory fillings. Its signature dish is a baked bun filled with pork and tasty homemade barbecue sauce. It's an ideal dish to enjoy during the Year of the Pig. 140 W. 4th St., 646-833-7870, baoteahouse.store
Chinese New Year Restaurants NYC: Times Square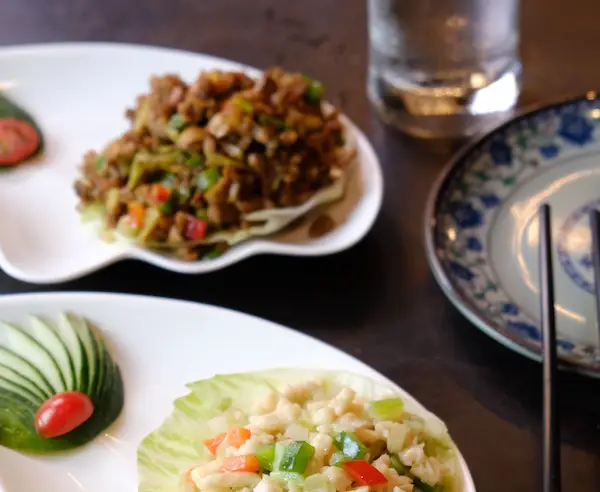 With a mission to deliver the authentic flavor of Sichuan cuisine to New York City, China River creates vibrant dishes that are seasoned with a variety of Asian seasonings as well as garlic and hints of pepper. The chef utilizes fresh ingredients, many of which are imported from China. The restaurant also offers fusion dishes and dim sum. 258 W. 44th St., 646-767-0854, chinariver258.com
Chinese New Year Restaurants NYC: Times Square
Family-style dining will be part of the Lunar New Year celebrations at Midtown's Ding Asian Szechuan Restaurant. The more, the merrier! Bring the crowd and celebrate the Year of the Pig Szechuan-style. Although specials haven't been announced yet, Ding will be celebrating and invites everyone to join in. Fresh fish is always a part of Ding's festive Chinese New Year offerings. 234 W. 48th St., 212-265-0828,dingasianszechuan.com
Chinese New Year Restaurants NYC: Midtown West
Hong Kong Station is renowned for its offering of vegetarian cuisine. Its talented chef presents a modern interpretation of classic dishes. There's also a focus on topnotch, fresh ingredients. Stay tuned for celebratory specials, which will include family style dining and lots of seafood. 157 W. 47th St., 646-429-8277, hongkongstationnyc.com
Chinese Restaurants New Year NYC: East Village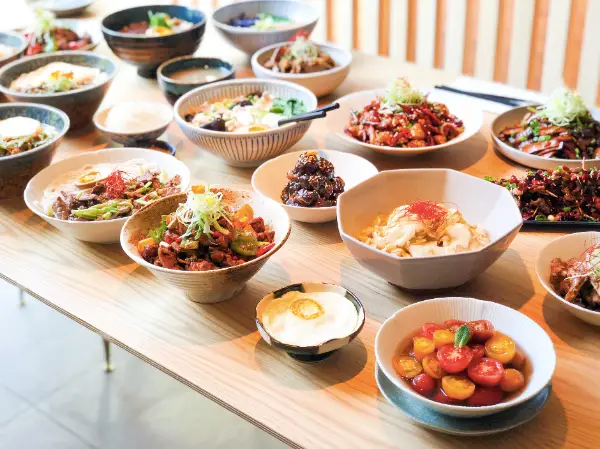 Relatively new to the New York City dining scene is Hunan Slurp, which will of course feature pork entrees to celebrate the Year of the Pig. Dishes will include Mao's braised pork and pepper, stir-fried with Berkshire pork and topped with pan-fried egg. 112 First Ave., 646-585-9585, hunanslurp.com
Chinese Restaurants New Year NYC: Murray Hill
From January 31st through February 10th, Little Alley is offering classic festive dishes that Shanghainese people indulge in during the Chinese New Year celebration. Tantalizing dishes include cheese baked lobster; Dungeness crab with salted duck egg; Little Alley braised pig trotter; and sweet and sour pork with pineapple. 550 Third Ave., 646-998-3976, littlealley.nyc
Chinese New Year Restaurants NYC: East Village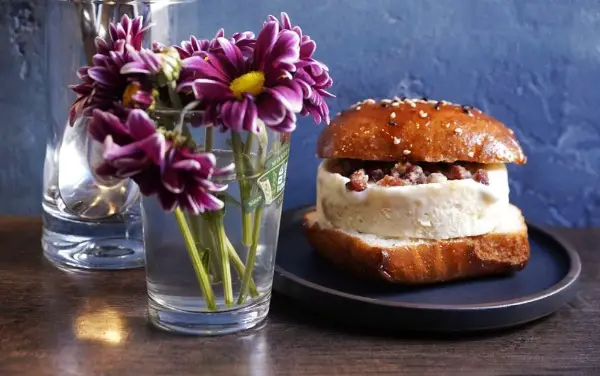 It's cold outside, but revelers who yearn for an innovative twist to traditional Chinese New Year offerings can indulge in Taiwanese sweets—the result of a collaboration between Taiwanese-American restaurant 886 and Van Leeuwen Ice Cream. The duo will be offering a limited-edition artisanal ice cream flavor to kick off the Lunar New Year. It was inspired by pineapple cake—a sweet traditional Taiwanese pastry that's associated with celebrations and gift giving. The flavor features Van Leeuwen's caramelized pineapple jam, which is sandwiched between layers of house-made buttery miso shortbread. It's then folded into a classic sweet cream base that's been amped up with double-fold vanilla extract and vanilla bean caviar. 886 will serve the new flavor on a fried bun with spicy honey and candied bacon. It's dubbed the "Year of the Pig Sandwich" and will be available through March 3rd (brunch only). Scoops and pints will be available at Van Leeuwan's East Village outpost through February 21st. 886: 26 St. Marks Pl., 646-882-0231, eighteightsixnyc.com; Van Leeuwen: 48 E. 7th St., 646-476-3865, vanleeuwenicecream.com/location/east-village
Looking for Free Group Planning Services?
Get free advice on planning your group's trip to New York.
RESTAURANTS

Beloved midtown spot takes inspiration from local tradition,...

THEATER

Kander and Ebb's "musical vaudeville" in which Roxie Hart ga...

SHOPPING

A premier destination for family entertainment....

SIGHTSEEING

Hop aboard these environmentally friendly twin-hulled catama...