Choral performances give each singer a way to participate in an activity that involves them artistically, builds community, and results in a musical product of great beauty. Choral singing is incredibly popular, and nowhere more so than in New York, where there are many opportunities to hear choral groups performing varied styles all year round.
The New Amsterdam Singers is an amateur chorus of 70+ who have won wide acclaim for performances in New York City and abroad, led by Music Director Clara Longstreth. Founded in 1969, the group sings lesser-known works by pre-eminent composers and new works by living composers to balance periods, styles, languages, sacred/secular, and familiar/new music. Upcoming performances include Northern Lights with works by Rachmaninoff, Schumann, Orban, Martinu and others. Friday, March 17, 2017 at 8pm and Sunday, March 19, 2017 at 4pm, both at Holy Trinity Episcopal Church, 316 E. 88th St., nasingers.org


New York City Gay Men's Chorus is comprised of more than 260 talented singers of various ages, backgrounds, and experiences. Founded in 1980, NYCGMC sings in every style from classical to pop, Broadway to gospel, and from cultures all over the world. They have performed with high-profile performers and artists including: Marilyn Horne, Roberta Peters, Barbara Cook, Stephen Sondheim, Kelli O'Hara, Alan Cumming, and the New York Philharmonic. Next up? Big Gay Sing: Welcome to New York. Friday March 24 and Saturday March 25, 8pm and Sunday March 26, 3pm at the NYU Skirball Center for the Performing Arts, nycgmc.org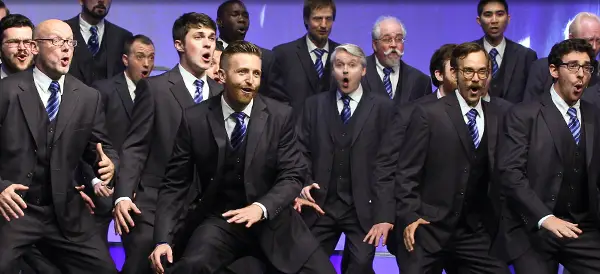 For barbershop fans, check out Voices of Gotham. VoG includes high school and college students, professional actors and musicians, and men of all walks of life. The group plans a spring concert on Saturday, May 20th and a smaller gala concert in June. voicesofgotham.org
The 60-voice Dessoff Choirs has been hailed as "one of the greatest amateur choruses of all times." Led by charismatic conductor, baritone, and educator Malcolm J. Merriweather, Dessoff performs great choral works from the pre-Baroque era through the 21st century. In February, the group will sing at the French Fête, held at Manhattan's St. Jean Baptiste Church; on April 1, 2017 they perform Bach, Buxtehude, and Barber at Union Theological Seminary. dessoff.org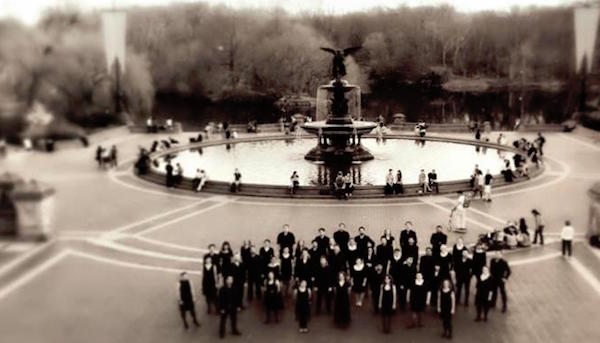 Post-college young people make up the Young New Yorkers' Chorus, now in its 15th year. On April 29, 2017, the Women's Ensemble of the group sings opera, folk ballads, madrigals and other works. St. Michael's Episcopal Church, 225 W. 99 St., ynyc.org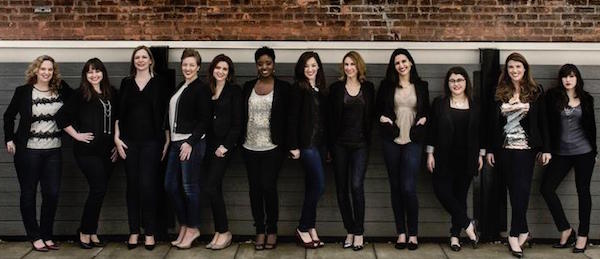 Long before Pitch Perfect, the women's a cappella singers Treble NYC wowed the music world singing everything from pop to R&B to good old-fashioned country. They have performed at Lincoln Center and The Triad Theatre and appeared on The Talk and the feature film How to Be Single. Come hear them Thursday, January 19, 2017 at 7pm at Jimmy's No. 43, 43 E. 7th St., treblenyc.com
To find other choral groups as well as more information visit Vocal Area Network, van.org.