Meet New York firefighting heroes and learn practical skills at the FDNY Fire Zone, located near Rockefeller Center! This educational experience gives your family a look into the life of a firefighter and empowers kids with information about fire safety. Stop by this attraction for a fun, fascinating presentation from New York's Bravest.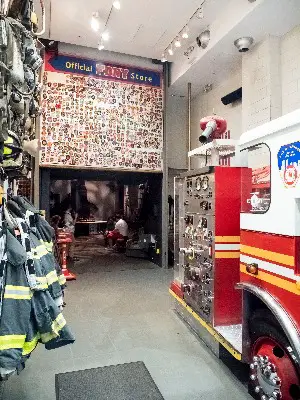 At the beginning of your experience at the Fire Zone, you'll meet actual firefighters and get a hands-on orientation to their world. Try on their gear, and climb inside a fire truck (no guarantees on sliding down the pole, though). The main room is filled with firefighter artifacts, including a wall of badges from around the world. You'll also hear the siren sound off in the station and see how a fire team responds to a local emergency.


Another major element of the Fire Zone is the fire simulation. Using special effects and multimedia, Fire Zone's simulator mimics the real dangers of a house fire. During the presentation you'll crawl on the floor below smoke and learn about testing hot door handles. You'll be encouraged to problem-solve and escape with your family in a safe environment, guided by a firefighter and facilitator.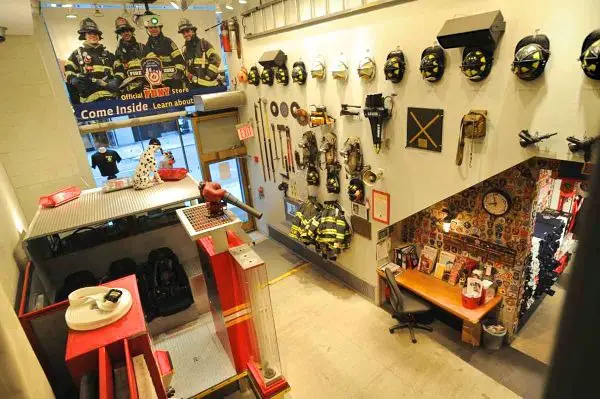 The Fire Zone and Fire Safety Presentation are designed for kids ages 5 and up. Your facilitators will use kid-friendly language and practical directives they'll remember in case of an emergency. They'll also learn common hazards that lead to fire—and how to prevent them.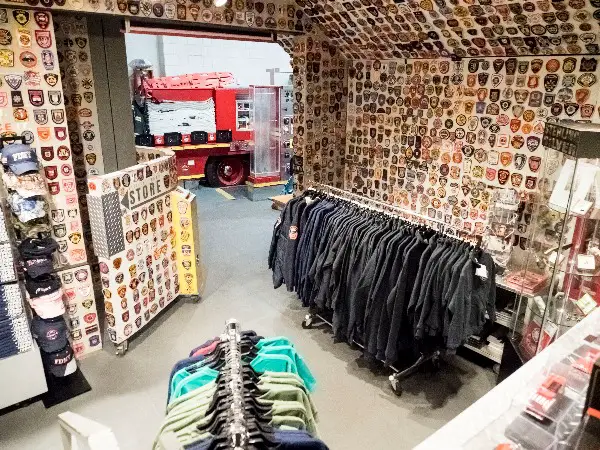 Your spin through the Fire Zone will take about 25 minutes. Don't forget to stop by the FDNY Shop before you leave. Here you'll find souvenirs like t-shirts, toys, housewares, calendars, and collectibles. Proceeds from the shop go toward the FDNY Foundation, a nonprofit benefiting the New York City Fire Department.
Fire Zone also distributes fire safety kits for visitors. The materials inside are printed in eight languages, including English, Spanish, Arabic, Chinese, Korean, Russian, Urdu, and Yiddish.
General admission to the Fire Zone is free. The Fire-Safety Presentation is $6 for both adults and children. School groups, birthday parties, and other groups are encouraged to attend. Rates are $5 per person for groups of 15 or more.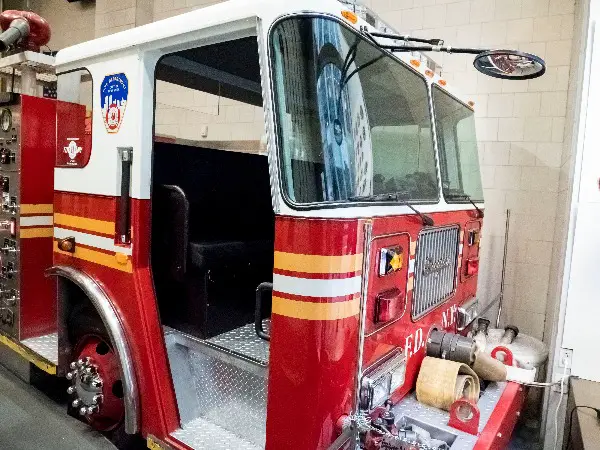 The FDNY Fire Zone is open Monday through Saturday, 9am-7pm, and Sunday, 11am-5pm. FDNY Fire Zone is located at 34 W. 51st St. (next to Radio City Music Hall). Call 212-698-4520 or visit fdnysmart.org for more information.