Temperatures are heating up-we've rounded up here the biggest upcoming outdoor festivals-food, music, markets, and more, in NYC.


Hester Street Fair gets underway *every other* weekend now through Nov. 2023, at its new location at The Seaport. Shop for clothes, baked goods and other hand-selected items, while soundtracked to all-day live DJs spinning vinyl. 
Upcoming NYC Festivals: May
Loreley Beer Garden in LES will be celebrating its NYC Summer Rosé Festival, May 3-June 26.  No cover-enjoy a host of rosé cocktails, Strawberry Frosé , and more.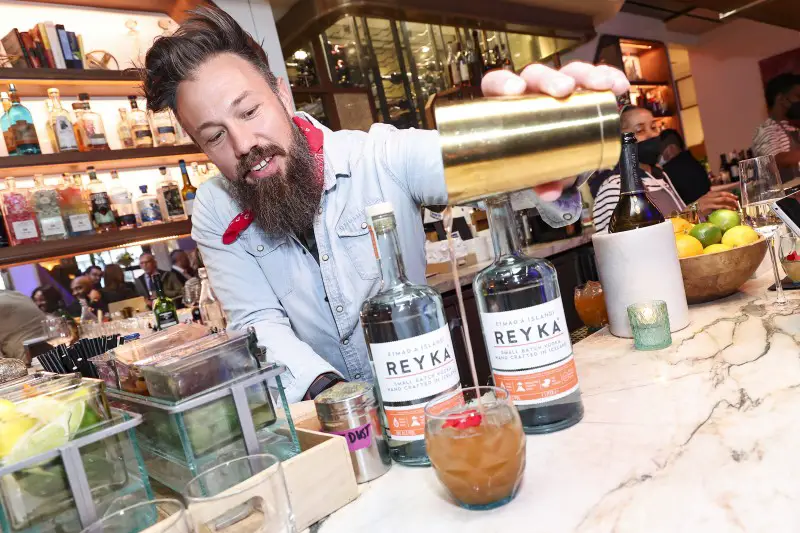 Taste of Iceland 2023, organized by Inspired by Iceland, is a four-day cultural festival running May 10-13 celebrating the land of fire and ice with more than a dozen events at venues across the city that showcase the best of Icelandic culture, including food and beverage, music, literature, film, art, wellness, and more. Featured events will be hosted at Coarse NYC, Bogart House, Pianos, Scandinavia House, The Tippler, Regal Union Square, and The Singing Fish Circus pop-up venue in Brooklyn. Most events are free and open to the public, event tickets are required, and guests are encouraged to arrive promptly to guarantee entry. Tickets are available on the Taste of Iceland website. Reservations are required for the prix-fixe Icelandic dinner at Coarse.
Art show Future Fair comes to Chelsea Industrial May 10-13. 
The 30th New York African Film Festival takes place at Lincoln Center May 10-16. 
Sound Mind Music Festival for Mental Health comes to Brooklyn May 20, headlined by Iron & Wine. The street fair is free, all day long; ticketed dance parties continue at night at House of Yes.  
Head in the Clouds Festival, an electronic music festival, comes to Forest Hills Stadium May 21-22, featuring Itza, Beabadoobie, Milli, and more.
Upcoming NYC Festivals: June
 Central Park Summerstage returns for its 2023 season, with a lineup of 80+ performances, many free and some ticketed including Buddy Guy (June 18), Garbage (July 10), and others. The 50th anniversary season begins June 3, with Hippo Campus, with Gus Dapperton.
Bryant Park Picnic Performances are back! Their 2023 lineup of programming begins June 1-Sept. 14, with 26 performances.
Little Island has announced its first ever series of summer programming, including concerts, comedy, dance, and more, from June 2-Sept. 3. 
Sponsored by the Downtown Alliance, Dine Around Downtown on June 6 at Fosun Plaza will features dozens of local vendors, live music and more, from 11am-3pm. With special guest, author Rocco Di Spirito.
The Tribeca Film Festival returns June 8-18.
The Governors Ball Music Festival returns, this year in Flushing Meadows-Corona Park, June 9-11, with Lizzo, Odesza, Kendrick Lamar, Haim, Diplo, and more.
Jazz Age Lawn Party returns to Governors Island, this year marking its 18th anniversary, with two weekend celebrations, June 10-11, and again August 12-13. Get ready to head back to the Roaring Twenties!
Lincoln Center's Summer in the City Festival returns June 14-August 12, featuring hundreds of FREE events-social dancing, orchestra performances, film screenings, silent discos and much more! 
Museum Mile Festival, an annual street festival where you can visit museums along Fifth Ave including the Metropolitan Museum of Art,  Museum of the City of New York, The Guggenheim and others for FREE from 6pm-9pm, happens this year on June 13. 
The Porch Stomp Festival returns for its 10th anniversary on Governors Island on June 17.
Egg Rolls, Egg Creams, and Empanadas Street Festival returns to The Museum at Eldridge Street in LES June 18, now in its 22nd year. The festival fills Eldridge Street with a medley of Jewish, Chinese, and Puerto Rican tastes, sights, sounds, and crafts for folks of all ages to enjoy! 
Pride Island, part of Pride Week in NYC, returns to Governors Island June 25. Simultaneously, Pride Street Fest takes place in Greenwich Village
Dear Summer BBQ Festival returns to Coney Art Walls June 24.
      Upcoming NYC Festivals: July
          The NYC Poetry Festival takes place on Governors Island July 29-30.
      Upcoming NYC Festivals: August 
Pokémon GO Fest NYC will take place the weekend of August 18-20, on Randall's Island, as well as throughout the five boroughs. Niantic expects tens of thousands of Pokémon GO Trainers (players) from around the world to head to the Big Apple to meet up with fellow Trainers in person, enjoy exclusive gameplay, receive special bonuses and much more. Buy tickets here. 
The International Puppet Fringe Festival brings in-person programming August 19-23.
Upcoming NYC Festivals: October