Inside Scoop: Museum of the City of New York
The Essential Introduction to New York City
The Museum of the City of New York explores the city's past, celebrates its present, and imagines its future. The engaging exhibitions here offer New Yorkers and visitors from around the world information about the city's distinctive character, especially its heritage of diversity, opportunity, and perpetual transformation. As the Wall Street Journal puts it, "For anyone curious about all things New York…the Museum of the City of New York has answers."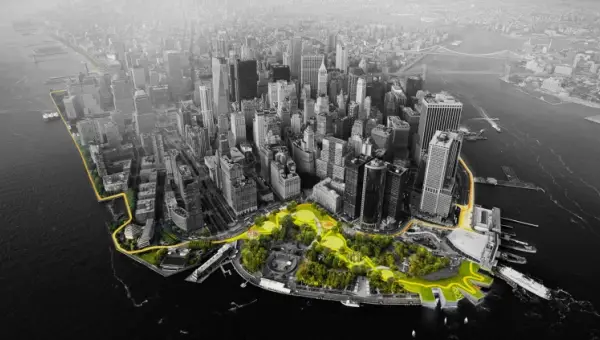 Image courtesy of BIG Team / Rebuild by Design competition
Discover the Past, Present, and Future
The Museum's three first-floor galleries are devoted to New York at Its Core, a groundbreaking ongoing exhibition where visitors discover 400 years of New York City history. New York at Its Core captures the human energy that drove New York to become a city like no other, featuring the city's "biggest personalities"—Alexander Hamilton, Fiorello La Guardia, Jane Jacobs, and Jay Z among them. The stories of lesser-known New Yorkers, like Lenape chieftain Penhawitz and Lower East Side denizen Susie Rocco, also figure prominently in the exhibition. The Future City Lab invites visitors to delve into the issues facing NYC over the coming years in an immersive, hands-on space.
Explore Special Exhibitions and Catch a Film
Special exhibitions throughout the rest of the museum focus on issues ranging from the city's history of social activism to New York's built environment. Timescapes, the award-winning short documentary narrated by actor Stanley Tucci, allows viewers to watch the history of the city unfold in 28 minutes. Showtimes are every 40 minutes and free with admission.
Whether you are a die-hard New Yorker or first-time visitor, the Museum of the City of New York is the place to explore what makes New York New York. 
Admission
Adults—$20; admission includes all exhibitions
Seniors (65+), students: $14 with I.D.
Ages 19 and under: free
Members: free
Hours
Daily from 10 am to 6 pm with the exception of Thanksgiving Day, Christmas Day, and New Year's Day. Check museum website for early closings.
Museum of the City of New York Photos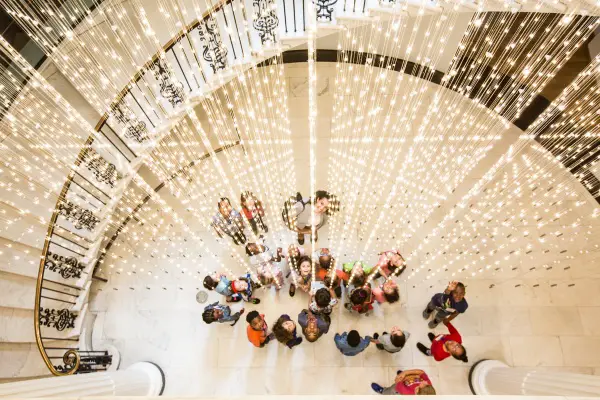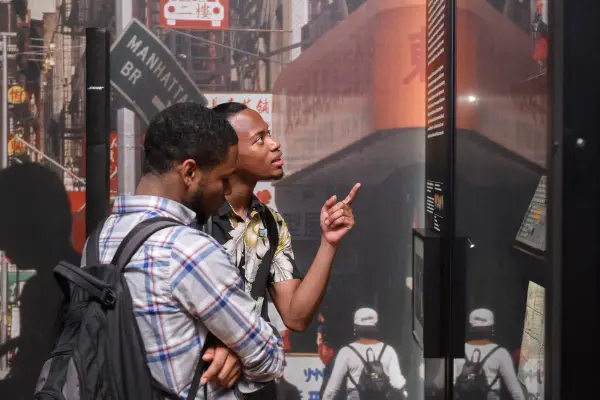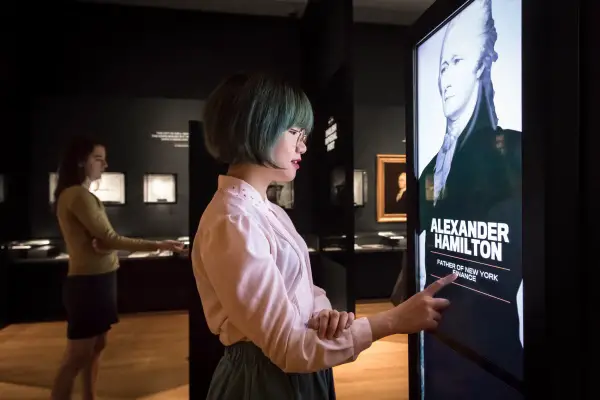 ---
MCNY Exterior at top – Filip Wolak
All other images: Filip Wolak, Christiane Patic – Courtesy Local Projects