It's been nearly four decades since the first official Fleet Week took place in NYC, welcoming in a procession of military ships and their crews. After a two-year pandemic hiatus, the event returns in person for Fleet Week NYC 2022, from Wednesday, May 25th, until Tuesday, May 31st.
Ten ships will be visiting, including feats of engineering like the destroyer USS Thomas Hudner and the amphibious assault ship USS Bataan. Ship tours take place throughout the week in Manhattan, Brooklyn, and Staten Island. Throughout Times Square and beyond, you can expect to see uniformed members of the sea services (Sailors, Marines, and Coast Guardsmen) as more than 2,000 of them will be out exploring all the things to do in the city.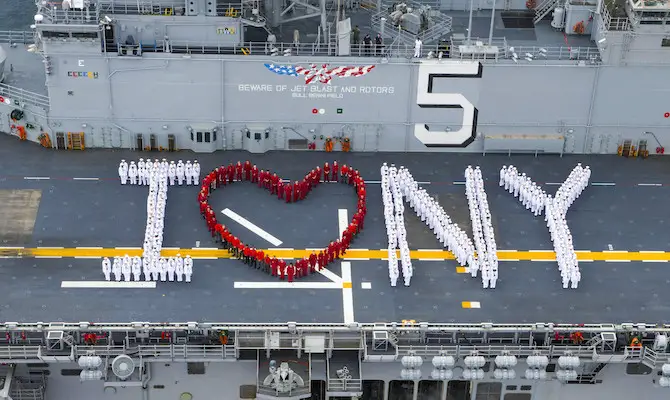 ​​Courtesy Official U.S. Navy Page/Flickr
Fleet Week NYC 2022 Events at The Intrepid Sea, Air & Space Museum
The center of the action will be the Intrepid Sea, Air & Space Museum, at Pier 86 on the Hudson in midtown. Activities will kick off with a Free Fridays session from 5-9pm, when the museum stays open after hours, and the first screening of the museum's summer movie series on the flight deck. Lawn chairs, picnic baskets, and blankets are all encouraged to accompany the 1995 thriller Crimson Tide, which will be shown on a huge inflatable screen starting at sunset.
The USCG Cutter Penobscot Bay will be docked at Pier 86 all weekend with the U.S. Coast Guard answering questions about the icebreaking tug. On Monday at 2pm, look for a Coast Guard search and rescue demonstration. The U.S. Marines Corps will also be at Pier 86, presenting gear, antique military vehicles, and demos that will show you how to train like a Marine. 
In all, eight watercraft will be docked at Piers 86, 88, and 90 in Manhattan:


USS Bataan, an amphibious assault ship from Norfolk, VA (at Pier 88)
HMS Protector from the United Kingdom (at Pier 90)
4 U.S. Naval Academy YPs (yard patrol craft) from Annapolis, MD (at Pier 86)
2 U.S. Naval Academy sailboats from Annapolis, MD (at Pier 86)
On Monday, May 30, for Memorial Day, the Intrepid Museum will host its annual event for veterans and their families at 10am with a wreath-laying ceremony, the unfurling of a 100-foot American flag, the playing of "Taps," and a flyover by Navy fighter jets.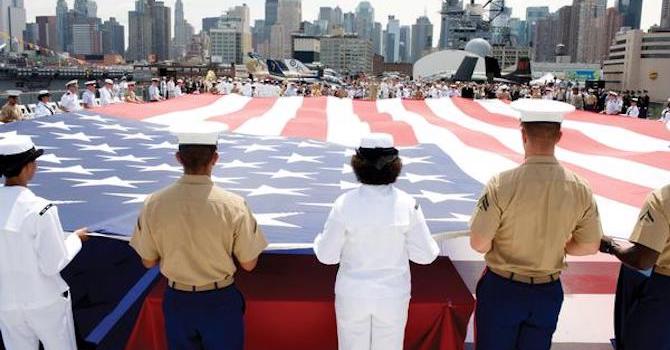 Other Fleet Week NYC 2022 workshops and hands-on activities will take place at the Intrepid Sea, Air & Space museum all weekend long, including:
Morse Code Bracelets
Flat Stanley Sailors
a Sailor Art Mural Activity
lessons on how to tie nautical knots
Heavy line throwing with the U.S. Coast Guard (with opportunities to win prizes and giveaways!)
Writing letters and thank you notes to current military members
The USO Gaming Mobile Experience, featuring xBox, PlayStation, and PC games
Visitors will also be able to explore the Intrepid Sea, Air & Space Museum and its exhibits. Launched in 1943, the former aircraft carrier USS Intrepid fought in World War II, surviving a torpedo strike and five kamikaze attacks. The ship went on to serve in the Cold War and the Vietnam War and as a NASA recovery vessel in the 1960s. More than 50,000 people served on board during the ship's time in service. (The ship was refurbished at the Brooklyn Navy Yard in the mid-1960s to bring it back to a state of peak combat readiness.) Opened as a museum in 1982, visitors to Intrepid today go on an interactive journey to learn about American innovation and bravery.
The museum includes the Space Shuttle Pavilion, home to Enterprise, the world's first space shuttle, which paved the way for America's successful space shuttle program. Seventeen dynamic exhibit zones feature original artifacts, photographs, audio, and films that immerse visitors in the science and history of Enterprise and the space shuttle era.
Courtesy Intrepid Sea, Air & Space Museum
Also on display are 28 authentically restored aircraft, including the Lockheed A-12 Blackbird, the world's fastest military jet and spy plane, and the British Airways Concorde, the fastest commercial aircraft to ever cross the Atlantic Ocean.
The submarine Growler is also here, the only American guided missile submarine open to the public. Growler offers visitors a firsthand look at life aboard a sub and a chance for a close-up inspection of the "top-secret" missile command center.
Kids will flip for the Exploreum, a fully interactive hall in the hangar deck. Themes of water, space, air, and life at sea provide the basis for exploration. Visitors are encouraged to climb in an actual Bell 47 helicopter, navigate through an interactive submarine, and steer the wings of an airplane.
The museum took advantage of some Covid downtime to open up new areas. The temporary exhibition On the Mend: Restoring Intrepid's Sick Bay tells the history of medical care on the ship and reveals the complexities of a practice on board an aircraft carrier at sea. 
The Intrepid Museum is open daily at Pier 86, W. 46th St. & 12th Ave. For more information, call 212-245-0072 or visit intrepidmuseum.org.
Fleet Week at a New York City Legend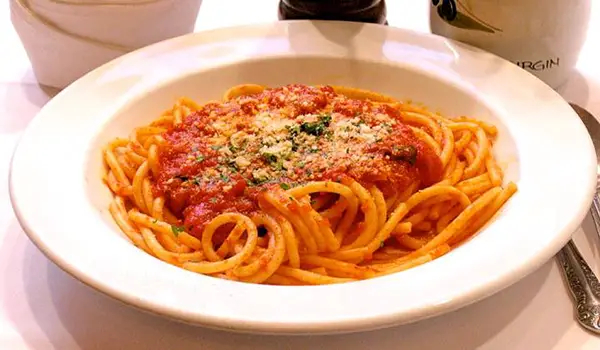 Fleet Week is back in NYC and to celebrate Patsy's Italian Restaurant is turning up the heat in the kitchen. On Thursday, May 26th, Owner and Executive Chef Sal Scognamillo will be meeting Navy Culinary Specialist Third Class Lennium Phillips and Culinary Specialist Seaman Dylan Simmons to teach them some of the secrets that have made Patsy's famous for over 77 years. Phillips and Simmons serve onboard the USS Bataan (LHD-5) and Sal will be showing them the secrets behind some of Patsy's dishes like Frank Sinatra's favorite veal Milanese, Frankie Valli's spaghetti and meatballs, Michael Ruble's penne a la vodka with sausage, Tony Danza's manicotti, J Lo's shrimp scampi, rigatoni Sorrentino, and many more. 
Patsy's has been a favorite of members of all ranks of the armed forces and a destination where many senior officers have dined since World War II. Founded in 1944 by Pasquale "Patsy" Scognamillo, Patsy's Italian Restaurant has been in its current and only Theater District location (in the building next to the original site) since 1954. Patsy's Italian Restaurant has had only three chefs; the late Patsy, his son Joe Scognamillo, who has been at the establishment since the tender age of seven, and Joe's son Sal Scognamillo, who has been manning the kitchen since 1988. 
Stop by on Thursday from 4-7pm and taste a New York icon, as cooked by Navy Culinary Specialist Third Class Lennium Phillips and Culinary Specialist Seaman Dylan Simmons.
236 W. 56th St., 212-247-3491, patsys.com
Fleet Week Specials for Members of the Military
SUMMIT One Vanderbilt, New York's newest and most immersive observation deck with 360 views of the city, offers both active and retired military service men and women free tickets. SUMMIT is the only observatory to make this offer. (It's valid all year long, but Fleet Week is an especially good time to take advantage.)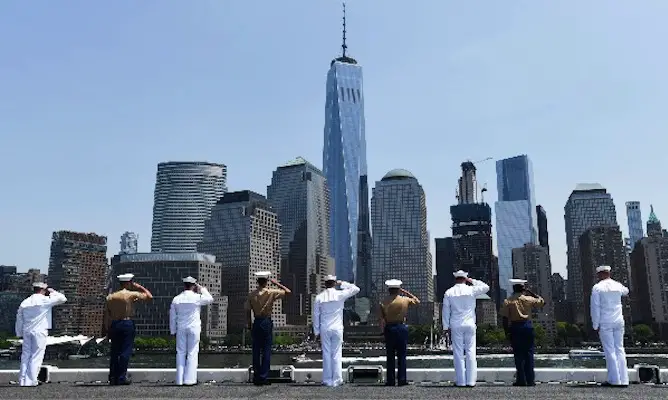 ​​Courtesy Official U.S. Navy Page/Flickr
For more information about Fleet Week NYC 2022, follow Fleet Week New York on Facebook and Instagram or visit nynavyleague.org/fleet-week-2022.