Times Square is like no other place in the world. Visit before or after the Broadway rush is on and you'll know instantly why this crossroads is nicknamed "The Center of the Universe." On any given day some 330,000 people pass through, spiking up to nearly half a million on the busiest dates. Many of these visitors are tourists, bringing citizens of the globe past Broadway and 42nd Street.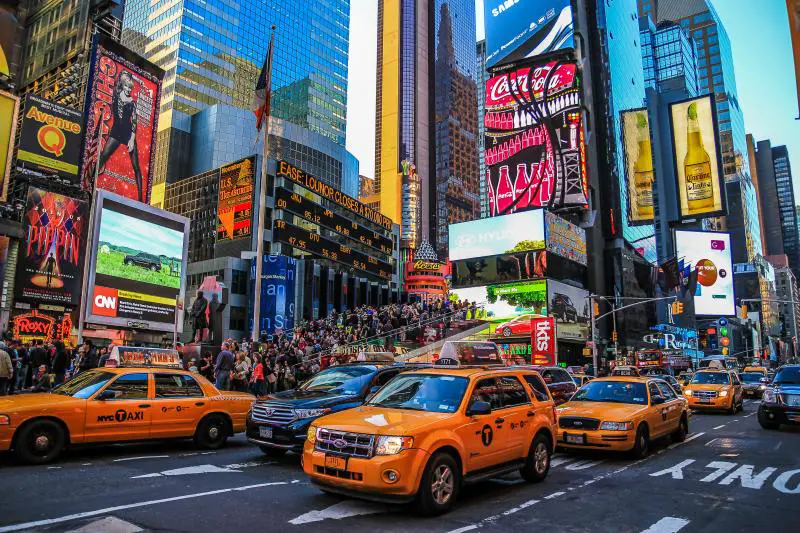 Richard BURGER/Flickr.


A major draw is the flagship TKTS Discount Booth, which sells same-day theatre tickets at up to half off. There are also meals and attractions to satisfy any age group here.
With over 500 exhibitions, many of them world-famous, there's something to hold anyone's attention at Ripley's Believe It or Not! (Robert Ripley himself tracked down many of the items in the collection—he was a long-time presence in New York.) New to the attraction is Ripley's Relic, which leads explorers underground to solve a series of puzzles together. Unlike other escape rooms, this adventure moves from one mysterious environment to the next, laid out by set designers bringing a Hollywood flair.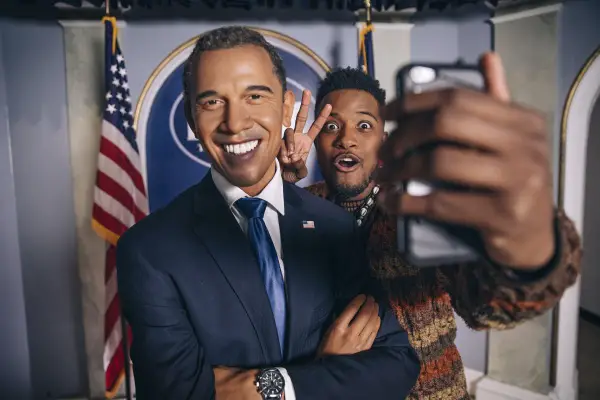 Midtown may be teeming with celebrities, but there's only one place you can guarantee yourself quality star-spotting: Madame Tussauds New York. Experience famous moments with the world's most iconic musicians, A-list stars, sports legends, world leaders, and more. Don't forget to come play your part at the all-new Madame Tussauds New York Presents Broadway, an immersive experience that takes you behind the scenes of iconic Broadway shows.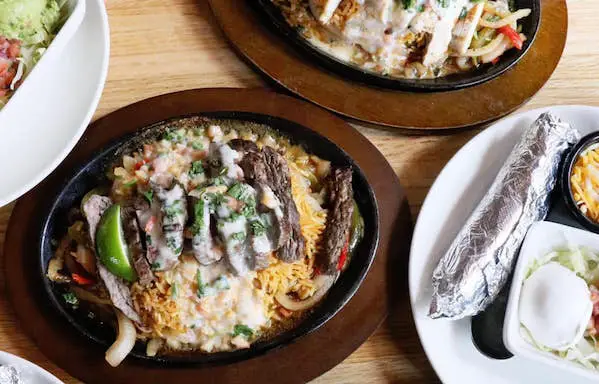 Photo Credit: Makenna Katz.
When you're ready for a bite you'll find a mix of local color and familiar names—built on a New York scale. The local Applebee's is one of the largest in the world; you'll find quality drinks and food (don't miss the fajitas, above!). Pro tip: breakfast served 7am–noon daily. Buca di Beppo specializes in Italian classics—they do them so well, they're in 100 locations across the globe. The ambiance captures the warm vibe of large Italian family gatherings. You can dine among the stars and immerse yourself in Hollywood history at Planet Hollywood. Be sure to check out the massive movie memorabilia collection before diving into a menu with an eclectic mix of favorites, including pastas, salads, and award-winning burgers.
Sheryl Crow (credit: Jim Belmont).
A couple of blocks up from Times Square is the musical landmark The Iridium. For 25 years, it's been hosting intimate experiences of the world's best rock, jazz, blues, and beyond.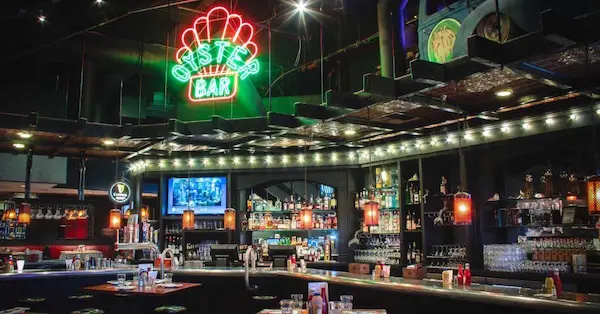 Times Square's newest draw is The Ribbon, a branch of the Blue Ribbon empire of fried chicken fame. You'll find a winning combination of elegant-yet-approachable environs and perfectly executed elevated comfort food. Ichiran Times Square has also recently debuted, serving its signature ramen amid stylish 1960s Japan-inspired design. The soup itself is spicy, savory, salty, and delicious to the last drop—if you want to really focus, opt for a private booth. Nearby Patrick's Restaurant & Oyster Bar (above) is a new classic from the creators of Tony's DiNapoli. They're serving Pat LaFrieda burgers and USDA prime steaks alongside some of NYC's best oysters, craft beers, and cocktails. Up on West 47th Street you'll encounter The Long Acre Tavern, welcoming sports fans, beer nerds, bacon lovers, brunchers, and beyond. This new spot brings together an inviting atmosphere, ample space, and creative offerings from kitchen and bar alike.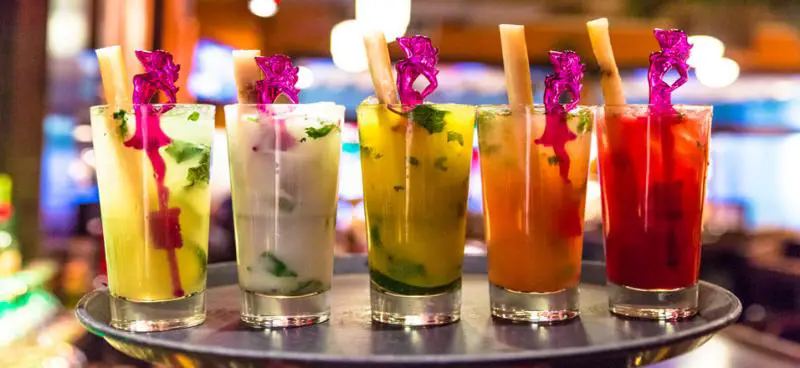 You can even take a Cuban vacation in the middle of Times Square. Before a Broadway show, or after a stop at a nearby attraction, step into spacious 1950s-style eatery Havana Central for a mojito and some ropa vieja. Thursday through Sunday, you'll be treated to great live Latin music, too!