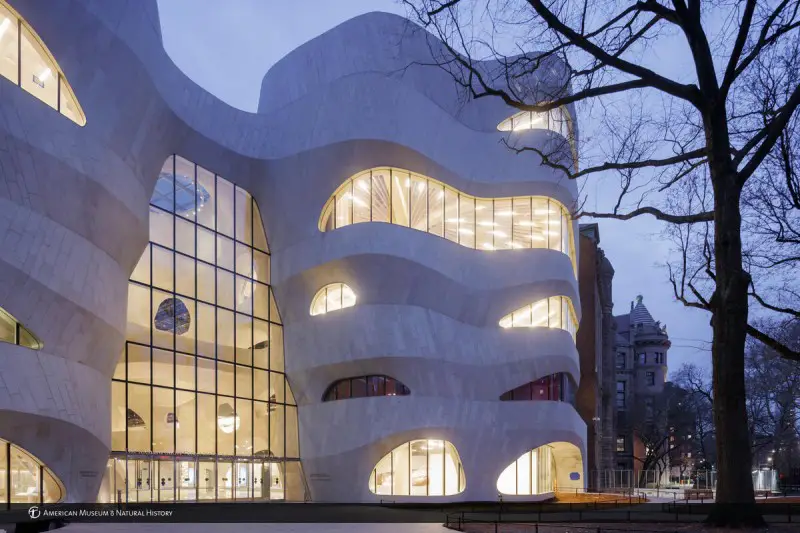 The American Museum of Natural History is finally set to open the doors on May 4 to its stunning new, 230,000 square foot Richard Gilder Center for Science, Education, and Innovation, a $465 million project nearly a decade in the making. It will create 33 connections to the Museum's 10 buildings and establishes a new entrance on the Museum's west side, at Columbus Avenue and 79th Street, in Theodore Roosevelt Park. The Center's highlights include a multi-level Collections Core presenting the Museum's scientific collections, an insectarium, a vivarium, learning labs, a library, a new 360 degree immersive science art experience, Invisible Worlds, and a new restaurant.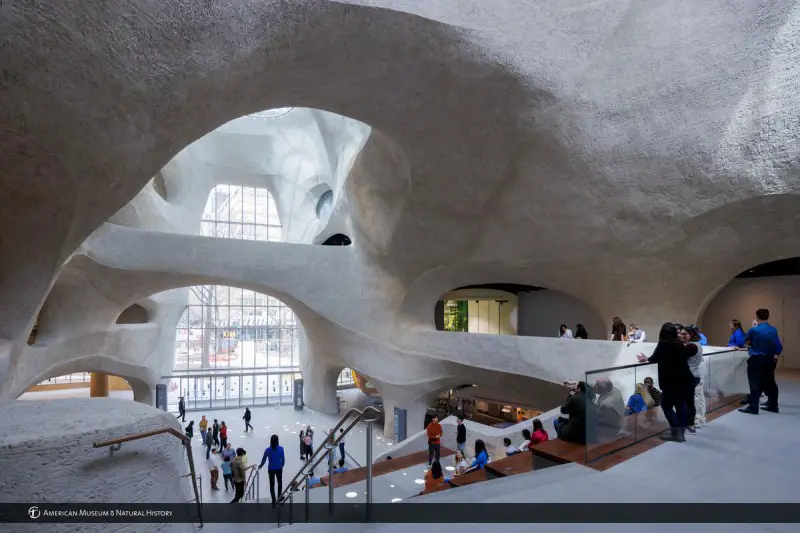 With canyon-like window ceilings in the new Griffin Atrium, bathed in natural light, Richard Gilder Center was designed by Studio Gang, an urban design practice headed by Jeanne Gang. "The Gilder Center is designed to invite exploration and discovery that is not only emblematic of science, but also such a big part of being human. It aims to draw everyone in—all ages, backgrounds, and abilities—to share the excitement of learning about the natural world," said Gang. "Stepping inside the large daylit atrium, you are offered glimpses of the different exhibits on multiple levels. You can let your curiosity lead you. And with the many new connections that the architecture creates between buildings, it also improves your ability to navigate the Museum's campus as a whole."
Magnifying glass stations in the Davis Family Butterfly Vivarium. Photo by Denis Finnin/© AMNH
"As a scientist, I'm excited that the Gilder Center will reveal more of the cross-disciplinary processes of science and be a powerful springboard for an even deeper integration of the Museum's ongoing research with our exhibition program and education initiatives—all while inspiring our visitors to appreciate and learn about how all life on Earth is connected," said Sean M. Decatur, President of the American Museum of Natural History. "It will be a great joy to welcome visitors to the new Gilder Center, as it heralds a new era of exploring the wonders of nature at the Museum."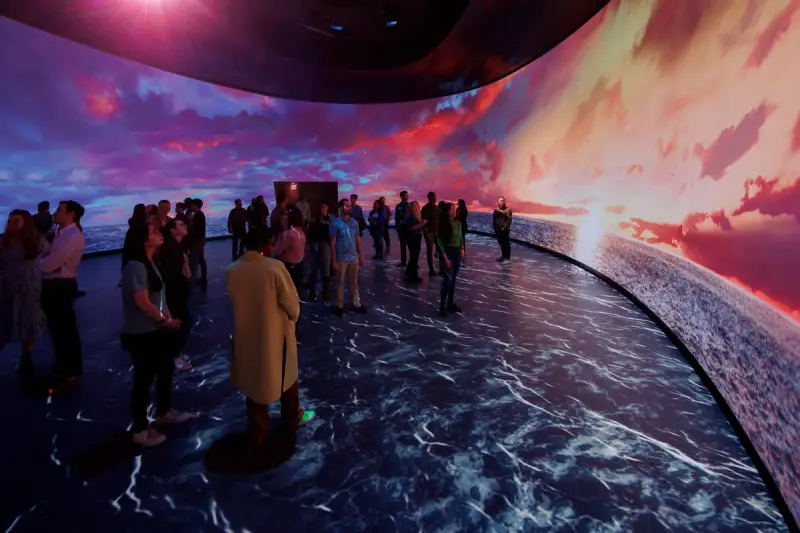 Invisible Worlds, a 360 degree scientific interactive experience.
"The American Museum of Natural History is one of New York's greatest treasures, making science and technology accessible to learners of all ages," said New York State Governor Kathy Hochul. "New York State was proud to play a role in the creation of the new Gilder Center for Science, Education and Innovation with funding through the Regional Economic Development Council initiative. This transformative project will give New Yorkers and visitors from across the world an opportunity to experience the Museum's vast, new windows into our natural world."
For more information, visit amnh.org.