Willy Wonka may be dazzling the kiddies with nightly tours of his delectably delicious chocolate factory on the corner of 46th and Broadway, but the beloved candy man is no match for the guides at High Quality Tours.


"The quality of our tour guides is pretty excellent," says J. Alan, affectionately known to passengers as "Tour Guide J," who's been with the company since its 2014 debut.
Today, HQT has become the city's premier choice for luxury tour services, offering locals and out-of-towners alike the best in breathtaking views of the one-and-only city that never sleeps. To boot, High Quality Tours attracts tourists from all over the world. "We've had groups from L.A., New Jersey and Turkey, if you can believe it, all within the last nine months." Alan explains, proudly, that all were eager to experience the city through the unique—and clearer than most—lens of High Quality Tours.
"I love the way we do it here," Alan continues. "We actually stop the bus completely and have the guide get off and help [passengers] to get a photo. Rather than taking a picture from the second level of a moving bus, high in the sky, potentially in bad weather, we give you the opportunity to get a clear, crisp photo of the landmark at almost every stop. It really enhances the tour experience."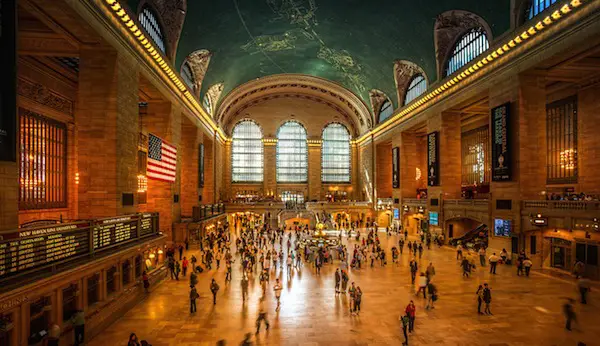 And that's not the only element that does so on a High Quality Tour. In addition to stops at New York's most well-known locations and landmarks, from the Empire State Building and Grand Central Terminal to the Flatiron Building and the 9/11 Memorial and Museum, you'll get a crash course in navigating the subway system, a plethora of discount codes for the city's best museums and hottest Broadway shows, and even guides relaying the average rental prices for a building in each neighborhood, should you happen to be morbidly curious, or looking to try New York City on for size.
Round it out with a quick lesson on the history of New York's school system and a slew of fabulously fun facts devised specifically for the would-be Manhattan maven (did you know Jay-Z chose his name because he regularly rode the J and Z subway lines as a kid?) and it's easy to see why there's simply no service like HQT!
Their one drawback? "You do have to be able to speak English," Alan warns, as buses are not (yet) equipped with translators. But no fear—should you find yourself in need of a tour in a foreign language, HQT can help you book it!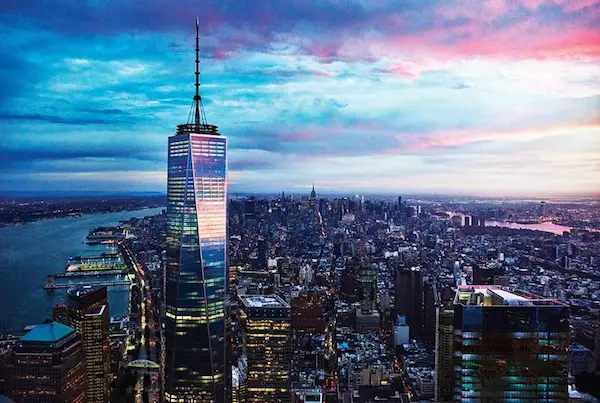 To maximize time as a visitor, HQT also provides some impressive flexibility. Passengers can book tours in conjunction with visits to other museums or attractions, like One World Observatory or the Brooklyn Museum. These options allow guests, for an additional cost, to hop off the bus at a particular stop and enjoy a separate guided tour.
And movie buffs, take heed!! This tour is tailor-made for folks like you, with stops at the film sites of I Am Legend, When Harry Met Sally, Breakfast at Tiffany's, and National Treasure, as well as drive-bys of apartments once frequented by the likes of Alec Baldwin, Adam Sandler, Whoopi Goldberg, and Mark Twain (that last one's not a film star, but still, he's got fascinating connections to NYC!).
J. even peppers his tour with anecdotes from his time spent as an extra in Men in Black, offering guidance and advice to anyone looking to pursue that field. Still not enough? For the ultra-film-fanatic, HQT offers a comprehensive "NY Motion Picture Sites" tour, focused exclusively on filming locations for the latest film and TV blockbusters.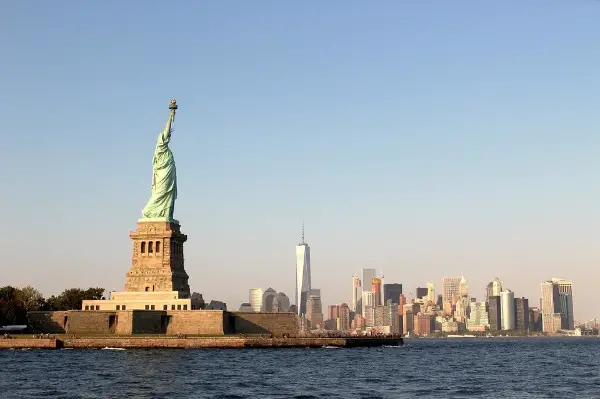 Should you choose the Land and Sea tour, your day will finish off with a unique round-trip boat cruise across New York Harbor, where you'll sail past such iconic sights as Governors Island, the South Street Seaport, the Brooklyn Bridge, and Battery Park City. And while most of the historical information may echo what you hear on the bus, the boat tour's worth it for the close-up shot of Lady Liberty alone!
In addition to quirky, lighthearted personas and unparalleled skill at rattling off fun facts at rapid-fire rates, all HQT guides come equipped with handouts, chock-full of additional tips and tricks for everything from hotels and transportation to aquariums and Swedish massage, so guests can continue their NY adventure long after they leave the bus.  
Tours also include a stop for lunch with a broad selection of goodies (though you pay for what you buy) and water is available at no additional cost at any point throughout the day. Tours last six hours (plus additional time for museum add-ons; see website for further details) and are approximately $109 per person.
Simply put (as the lyric has it), New York, New York is a helluva town. After a day spent with High Quality Tours, you'll know exactly why.
High Quality Tours, 212-531-1212 or 844-531-1212, highqualitytours.com