The Carlyle, A Rosewood Hotel is back this week.
We are, at least, on the other side of the election. However things play out, at last being able to establish some parameters will allow our city and our industry to plan for recovery. For years we've heard an artificial emphasis on sectors like coal mining. There are 50,000 coal miners in the U.S. Tourism accounts for six times as many jobs—in New York City alone! Tourism and New York can be an accelerant for national recovery. In the links below we have several innovations and data points to that end.

For the city's part, we are seeing more signs of renewal. One World Observatory has reopened. The city's successful open dining program is being extended to storefronts. Singapore Airlines resumes normal service to NYC on Monday, shifting its nonstop from Newark to JFK. The CDC has dropped its no sail order for cruises, and we'll be seeing the behemoths along the West Side Highway again before much longer. New York State has adjusted its border policies and dispensed with the 14-day quarantine, which will greatly ease city visits (and new testing requirements will help keep the city safe). Now, just to settle the little matter of who's at the top for the next four years.
Links of Interest
NYC
The Center for an Urban Future shares brainstorms for businesses to survive the winter.

9 ways outdoor dining will change New York.

How safe is bubble dining?

How long can museums survive at 25%?

GLOBAL
The return of live music? German study finds COVID-19 risk is low at indoor concerts with safety precautions.

Digital health CommonPass App could open up international travel.

United tries out free COVID testing for London-bound passengers.

Trivago sees travel recovery beginning second half of 2021.

Beyond the failings of U.S. and Europe, Asian strategies for combatting COVID-19 are working. 

Leisure travelers will miss the subsidizing they used to get from business travelers.

World Travel & Tourism Council (WTTC) warns 174 million travel jobs could be lost (although that's a lower projection than before thanks to China's ongoing recovery).

THE POST-ELECTION TRAVEL INDUSTRY
How government can help restaurants survive the winter.

How the U.S. election might determine the future of travel.

How the Google antitrust case could affect travel.

How the loss of restaurants could impact cities.

Travel's big ask.

HOTELS
Hotel values could fall 20-35% this year; room rate recovery may take 5 years.

CLOSING TIME
The K.G.B. Espionage Museum is done—but you can buy pieces of its collection at auction.

After 8 years, the Theater District's Hakkasan bows out.

Flatiron hang Rye House hangs it up.

After 73 years, Astor Place Hairstylists will give its final cut on November 25th.
New York Metro Parents Is Back in Print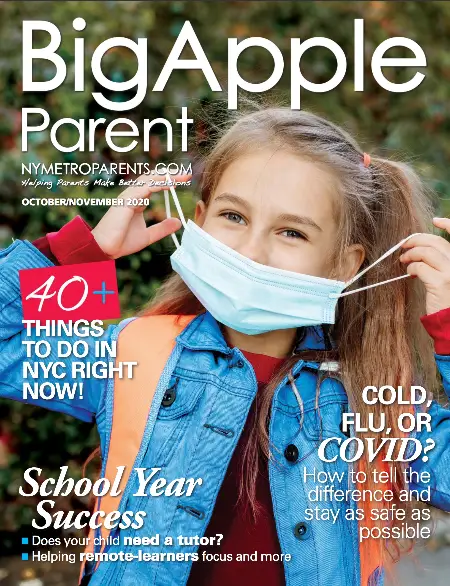 After a pandemic hiatus, New York Metro Parents has returned to print with its October/November 2020 issue. Inside you'll find great information for parents, with articles like School Year Success, Rethinking Turkey Day, and Prepping for Flu Season. There's also "Your 2020 Bucket List," with a roundup of 45 family-friendly things to explore right now in NYC. The issue is widely available in the city, Westchester, and Long Island. You can also find a digital version of it here.
Everything to Do NYC Facebook Group Post of the Week
City Guide's Facebook Group Everything to Do NYC is great first-hand market research, letting you gauge the thinking of thousands of New York superfans (10,000 to be exact, a milestone we'll be celebrating in the next few days). The group is engaged, too—this post from Monday is up to 86 comments already:
 
So I'm going into Manhattan for my birthday this Thursday through Friday. November 5th and 6th. Does anyone know of any fun events going on? Or cool rooftop places to drink? Or river cruises? Anything? Ideas?....Besides looting, riots, and civil unrest!
 
Among the ideas the group threw out: a comedy show, a taco/beer/live music event in Long Island City, ferry travel, dueling pianos, rooftop igloos, Edge, High Line, and the chance to take in Times Square without a million other tourists. You can check out the full response here. Other recent posts provide insight into what locals and visitors are thinking.
---
Want more on New York City tourism? Sign up for our free weekly Tourism Happenings newsletter. Just drop a line to ewolff@davlermedia.com.