New to Times Square, Patrick's Restaurant & Oyster Bar has arrived on 42nd Street. Come to this dining destination before a show, after a trip to nearby Madame Tussauds, or pretty much anytime you could use a Patrick's Pain Killer.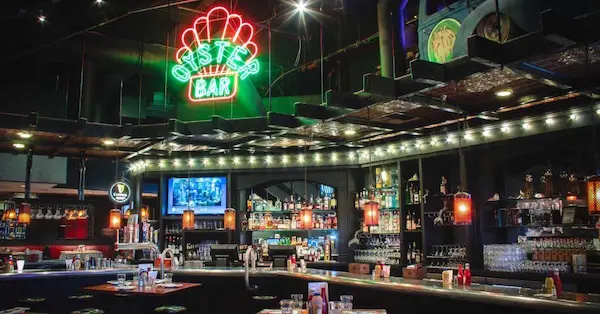 For a convenient and delicious meal, count on Patrick's to deliver any time of day. The friendly servers will put you right at home and ensure your meal is fantastic from beginning to end. The centerpiece of the menu is—you guessed it—the oyster selection. Order oysters a la carte or by the platter from the raw bar. Patrick's serves both East and West Coast varieties, plus wild littleneck clams. Go big with the Raw Bar Deluxe platter, which comes with five shrimp pieces and cocktail sauce, six littleneck clams, six East Coast oysters, and six West Coast oysters for just $48. 


Patrick's appetizer menu provides fantastic pre-theatre snacks or starter plates before your entree. Favorites include homemade mozzarella sticks and zucchini chips topped with cheese. Patrick's also serves Brooklyn-made Sigmund's soft pretzels in the "Everything" flavor with a side of mustard.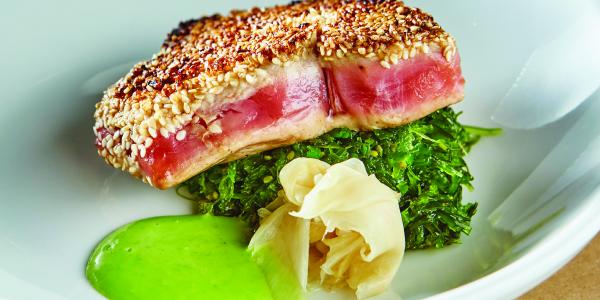 For the main event, choose from a diverse selection of entrees. To keep the seafood theme going, there is a classic pub dish of fish and chips or the grilled tuna steak. For earth-bound options, try a Patrick's burger with Irish bacon, Guinness cheddar cheese, beefsteak tomato, and horseradish mayo. Or try the signature dish of Patrick's sister restaurant Tony's DiNapoli, and order a plate of chicken parm! Patrick's also serves steak, sandwiches, and additional burger recipes. Salads run the gamut from fresh lettuce with herb vinaigrette and tuna to the cheekily named Hypocrite: a burger and a wedge salad. 
Patrick's Restaurant & Oyster Bar has not one but two bar areas, serving specialty cocktails, wine, and beer. Order a Patrick's Pain Killer for a tropical drink to take the edge off, or a new twist on an Irish coffee made with nitro draft cold brew, Jameson, and coffee liqueur. You can also order a pitcher of sangria for your group (with optional spice) or a bottle of wine from their affordable list of choices. 
On the dessert menu, the Irish Car Bomb is the must-order of the bunch. This chocolate explosion consists of lava cake topped with Baileys ice cream and Guinness caramel sauce (?!). There's also a tempting pecan pie sundae and a slice of New York cheesecake. 
Planning a party? Patrick's has a second floor with wide views of the bustling city streets, perfect for your next event. Their six party rooms can accommodate parties between 10 and 300 guests, and the kitchen will satisfy every guest with their stellar menu. Click the link below to find out more about Patrick's party packages for your next corporate outing, family event, or celebration. 
---
Patrick's Restaurant & Oyster Bar is located at 259 W. 42nd St. Call 212-776-9100 or visit patricksnyc.com for more information.