The Empire State Building has announced an exciting, brand-new exhibition at the world's most-visited building. In addition to a view from the top of the 1,454-foot skyscraper, visitors can experience NYC: Above and Beyond at the top of the Empire State Building beginning this fall.
The sparkling new ESB Observatory entrance on 34th Street features an authentic two-story replica. Photo: Evan Joseph.
This exhibit, created in partnership with NYC & Co., will help visitors plan unique itineraries for their trip to the city. At the NYC: Above & Beyond console, an interactive display will prompt you with a series of questions involving your travel style and the duration of your stay in New York. You'll then receive a list of travel recommendations throughout the five boroughs of Manhattan.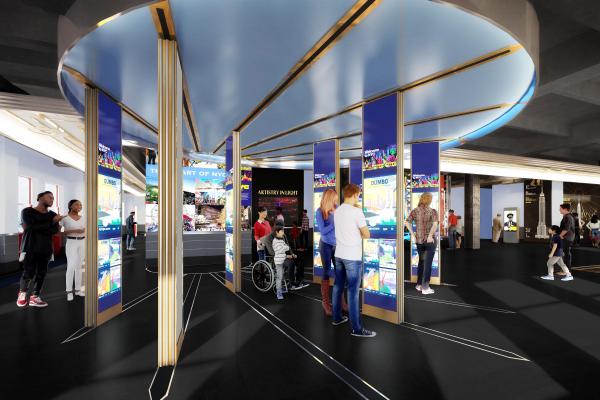 Can't remember all the museums, restaurants, and sightseeing in your recommendations? No problem. Use the console to email the list to yourself or transfer it directly to your device. That way, you can use your travel recommendations on the go and get the most out of your trip to the city!
An accessible, interactive feature for kids and adults alike, NYC: Above & Beyond will be located on the 80th Floor of the Empire State Building as part of its "Dare to Dream" exhibit. The floor-wide exhibit tells the story of the building: its architects, builders, and other significant players in the building's almost 90-year history. The exhibit contextualizes this iconic skyscraper before visitors reach the main outdoor observation deck on the 86th floor. The top deck of the building, also welcoming visitors, is located on the 102nd floor and affords similarly spectacular views from an indoor observation area.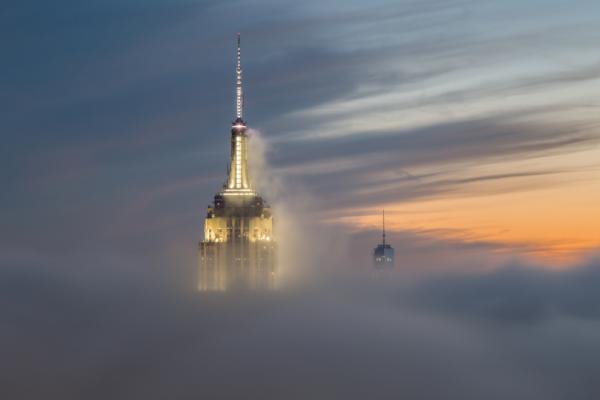 Image courtesy of the Empire State Building.
In their year-end review in 2018, Uber named the Empire State Building as the top sightseeing destination in the world. It hosts 4 million visitors every year and often serves as their first destination on their trip to New York. The Art Deco masterpiece can be seen from almost every area of the city, and its tower lights—an LED display of 16 million colors—frequently change color for holidays and other special occasions. The building is open 365 days a year from 8am to 2am.
Come see NYC: Above & Beyond at the Empire State Building on your next visit to New York, and see how far it can take you!
---
The Empire State Building is located at 20 W. 34th St. Visit esbnyc.com for tickets and more.