Looking for a place to gather with friends to celebrate a graduation, enjoy a leisurely meal, or just catch up on the latest news with your homies? Well, you can avoid those chain stops with their factory-issue menus and their robotic service by dropping in on the Soho Diner at 320 West Broadway. There, the menu is a seamless blend of the eclectic and mainstream, and the staff is anything but cookie-cutter.
Spritzer. Images courtesy of the Soho Diner.
You'll find trendy options like the strawberry basil frosé and a jalapeño-infused tequila powering the hot pink margarita (if you like spice, this drink is seriously on-point), as well as a few creative non-alcoholic beverages.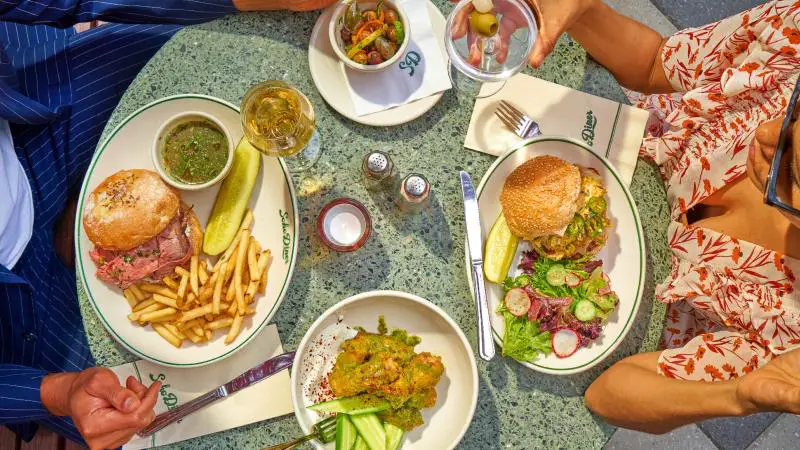 The focus here is on providing the best overall experience for your money, and the staples aim to delight. 

In terms of light fare, it's easy to recommend the blistered shishito peppers appetizer, which are savory but won't set your mouth ablaze, and the mean green chicken wings, which, as a lover of spice, I could have made a meal from easily. 
For dinner, we tried the Soho burger, which was dependably tasty and served piping hot, and the ever-so-subtly flavored marinated skirt steak, which arrived with a side of onion rings that vanished within minutes.
Prices here are well on the affordable side, and it's clear that the intention is to provide a whiff of collegiate party atmosphere (we heard "

Happy Birthday

" sung three tables over during our meal) and quality food that won't drain your bank account.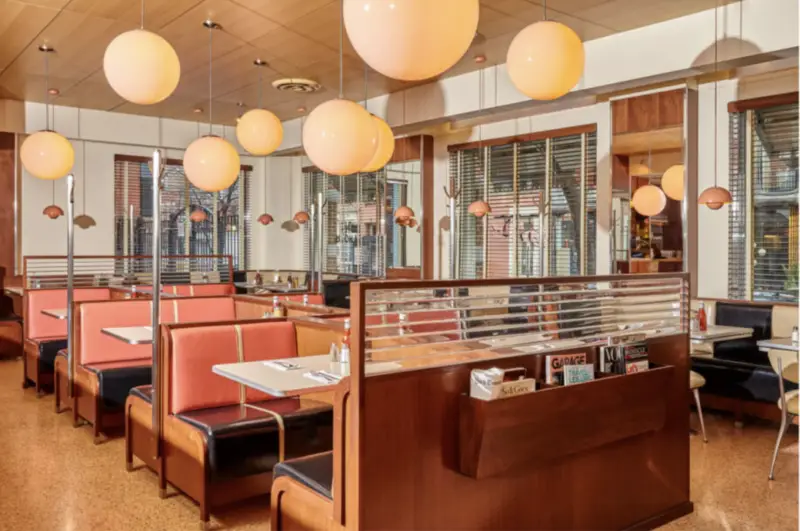 Soho Diner is a bit of an open secret among New Yorkers who like to step away from the rat race for a bit and just chill in a pleasant environment with simple food well executed, quality drinks, and an attentive but not intrusive staff.
Who would have thought that would be so hard to find in a city of eight million people?
The Soho Diner is located in the Soho Grand Hotel, serving Sunday thru Thursday, 8am—midnight; Friday & Saturday, 8am—2am. 320 W. Broadway, 212-965-3011, sohodinernyc.com.