New York City has romanced Southern comfort food since the '60s when Sylvia's opened in Harlem. That spot is still immensely popular and the Sunday Gospel Brunch is a go-to, but many other eateries have put their own spin on classic Southern cooking and soul food. Here are nine places to get your Southern food cravings fulfilled in NYC.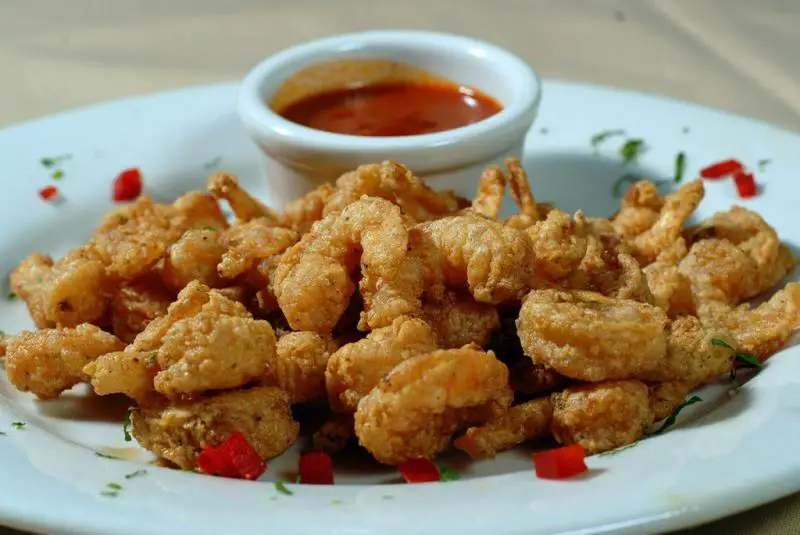 You'll find a little Southern, a little Cajun, a little Caribbean, and a lot of soul at Sugar Bar, 254 W. 72nd St. Sugar Bar was established in 1996 by the late Nickolas Ashford, one half of the songwriting and performing sensation Ashford & Simpson. Today Ashford's wife Valerie Simpson keeps the spirit alive, with live music accompanying Southern and Caribbean classics like catfish and collard greens. Start your meal off right with the golden fried shrimp with buffalo or garlic sauce. Entrees give you two sides, with collard greens, rice and beans, and mac 'n' cheese among the standouts.


Manna's Restaurant, 2353 Eighth Ave., a great soul food spot in Harlem, was begun by a Korean immigrant. Manna's has a devoted following for its $7.99 by-the-pound menu. You name it, they have it: jerk, crispy fried, and BBQ chicken; turkey wings, collard greens, chitterlings, peach cobbler, sweet potato pie, and more, with offerings changing now and again. The Malcolm X location closed after a big fire but will reopen in the future.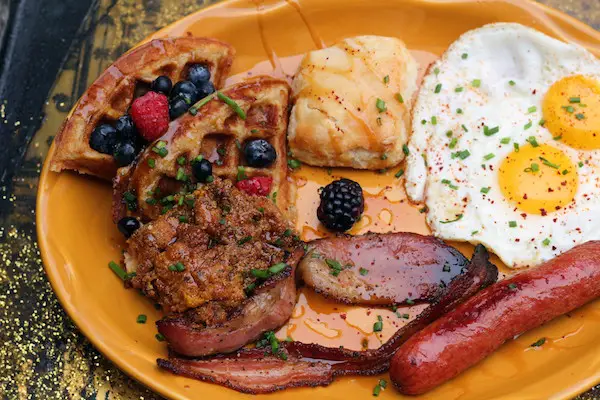 Brainchild of award-winning chef and cookbook author, Marcus Samuelsson, Red Rooster Harlem, 310 Malcolm X Blvd., has been a crowd-pleaser since opening in 2005. In a big,  comfy room, diners enjoy weekend brunch and weekday lunch and dinner. Fried chicken,  aka Hot Honey Yardbird, with garlic mashed potatoes, succotash,  and gravy ($25) is fabulous as is the $29 lunch prix fixe with the bird or shrimp and grits.  There's a full bar plus punches, fancy cocktails, beer on draft, and warm, friendly service.
Glitz-free Bobwhite Counter, 94 Ave. C in the East Village, serves chicken and biscuits by the piece (thigh $4); pimento cheese sandwiches ($11); and plates including a veg version with mac 'n' cheese, collard greens, salad. and a biscuit ($13). A modest list of beers, sodas, and iced teas are available. Bobwhite is literally a counter where you can watch the chicken being cooked or order it for take-out.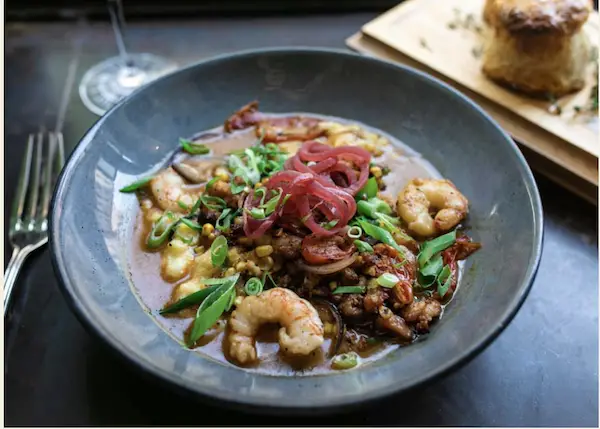 Also in the East Village, Root & Bone, 200 E. 3rd St., offers fried chicken and other Southern specialties like cheese grits and chicken biscuits with Tabasco jelly and pickles, the whole scene via chef Jeff McInnis, the new idol of the Miami chicken scene. Space is tight; the vibe laid-back. The fried chicken family supper includes Grandma Daisy's angel biscuits, deviled eggs, sweet tea, brined fried chicken, buckwheat cheddar waffles, mac 'n' cheese, and market vegetable for $35pp.
Sweet Chick, 178 Ludlow St., doesn't take reservations but does dish up shrimp and grits with a poached egg ($26), cheddar grits ($6), and Buffalo fried chicken with a celery and carrot waffle and blue cheese ($21). Rapper Nas is behind the biz with partner John Seymour, capitalizing on the chicken-and-waffle craze. Music is a major part of the scene here along with trendy takes including vegetarian fried chicken.
"You don't have to go home for home cooking" boasts Miss Mamie's Spoonbread Too, 366 W. 110th St. True when you can dig into Miss Mamie's ''Sampler," i.e. sample portions of Southern delights including shrimp, ribs, chicken, and veggies ($21.95) or Papa Darden's Wingettes in your choice of Southern fried, jerk, or BBQ, or a Southern smoked sliced turkey sandwich (both $10.95). Top it off with the highly rated homemade peach cobbler or red velvet cake. Drink wine, beer, or specialty cocktails like "NO WORRIES," a blend of run, vodka, and pineapple juice, or take the softer route with iced tea, lemonade, and sodas. Kids' menu available.
47 E. 124th St. off Madison Avenue is home to Sisters' Caribbean Cuisine. Owned by Marilyn Lawrie-Rogers, a native of Guyana, and her son RanDe, it's been around since 1995 serving specialties from Guyana, Trinidad, Jamaica, and the American South. At lunch try the Guyanese Bread Pocket with sautéed codfish (or the codless, veggie version with spinach (both $5) or the stewed chicken plate ($10.95), ending with coconut pineapple layer cake ($3.59). Sisters' curry chicken and rice wins raves. The restaurant feels like a take-out with a few tables. Closed Mondays.
Highly regarded Melba's, 300 W. 114th St., is named for its owner, Melba Wilson, born, bred, and buttered in Harlem. You'll find brunch on weekends and dinner nightly. "Comfortizers," aka apps, like catfish strips with chipotle mayo ($11.95) and crab cakes ($12.85), start things off—there's also "healthy'"comfort with salads and sandwiches. Entrées run the gamut from chicken wings and eggnog waffles,($17.95 for dark meat) to braised beef short ribs and BBQ turkey meatloaf ($18.85 with two sides). Melba's cookbook has most of these recipes and plenty more. The place is very popular so there can be a wait for tables.