The World Health Organization on Monday announced an expectation for the end of the "emergency phase" of the pandemic. Omicron will be leaving behind high levels of immunity as it ebbs. In addition, WHO called for all Covid-related travel restrictions to be lifted. This weekend, Dr. Anthony Fauci said he expects most states to reach peak Omicron by mid-February. NYC is already ahead of that timetable. The positivity rate in New York is barely one-third what it was just a couple of weeks ago. Other promising data includes: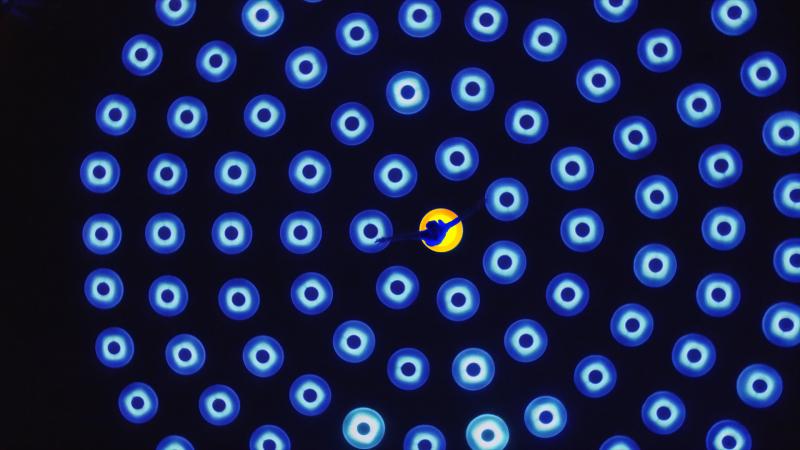 The Collision Project, the campus-wide arts initiative at Brooklyn's Industry City, unveils a new large-scale installation by artist Jen Lewin. "The Pool" is an interactive environment of giant, concentric circles created from more than 100 circular pads, inviting visitors to walk, dance, jump, and play with the piece. Pictured: The Pool at Descanso Gardens. @jenlewinstudio jenlewinstudio.com.
Links of Interest
The Millrose Games, a New York tradition featuring track and field's most recognized male and female stars as well as collegiate, high school, club, and youth competitors—is back for its 114th meeting this Saturday, January 29th at The Armory New Balance Track & Field Center in Washington Heights. Olympian and multiple NCAA champion Tara Davis hopes to take her long jump talents to great lengths. Photo by Kirby Lee.
NYC
BEYOND NYC
CLOSING TIME
Everything to Do Facebook Group Post of the Week
City Guide's Facebook Group Everything to Do NYC brings together more than 76,000 NYC visitors and superfans. People trade notes on best pizzas and bagels, Broadway shows, and which activities are worth the investment of time and money. Over 100 people took the time to comment on this post:
Wanted to see if anyone can recommend an awesome "luxurious" day spa for the both of us. Wanted to take her to the spa for the day, go back to the hotel and then go to a nice dinner.
Suggestions included AIRE Ancient Baths, Red Door, the spa at the Mandarin Oriental, the spa at the Peninsula Hotel, Bathhouse in Williamsburg, Spa Castle in College Point, Bacarrat Spa (La Mer) or Shibuya at Greenwich Hotel, Juvenex, Body by Brooklyn, and Guerlain at The Plaza Hotel. A frequent response was SoJo Spa Club—the group is a great way to learn about new places. If you want a direct line to tourists and what they're planning, join us!