What to Do on Your Visit to the Louis Armstrong House in Queens
May 4, 2018 - by Merrill Lee Girardeau
A lesser-known museum in New York is jazz hero Louis Armstrong's home, which has been preserved since his death in 1971, its fabulous mid-century decor intact. The site is informative and beautiful and is located in Corona, Queens. This is a residential area without much tourist traffic, but that's your chance to scope out some authentic New York and enjoy the best of what the area has to offer.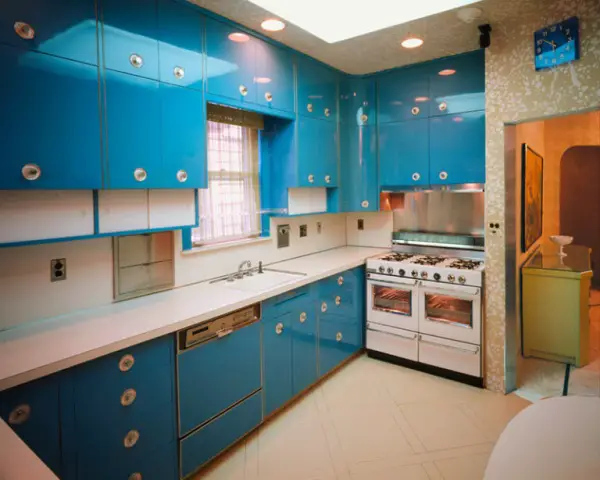 1. Start at the Louis Armstrong House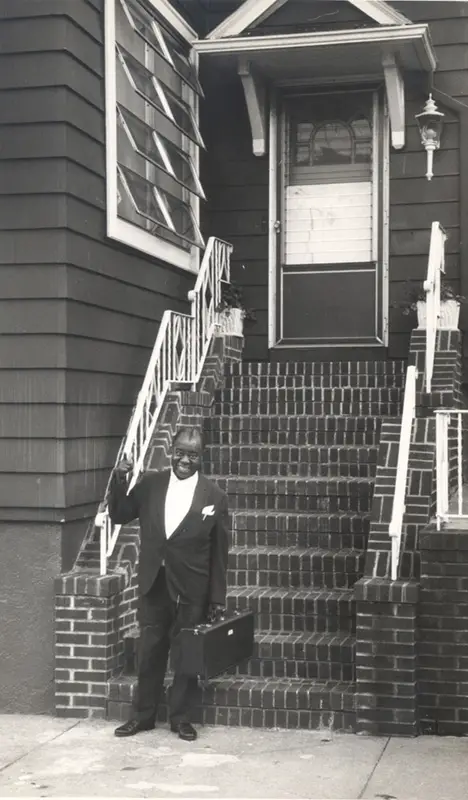 Jazz trumpeter Louis Armstrong lived in this 2-story walk-up with his wife Lucille from 1943 to 1971. The kitchen has deep teal cabinetry, the furniture is low, swanky, and white, and every inch of the walls is wallpapered. The best part is the bathroom and Lucille's dressing area, which are papered in shiny mylar with a funky floral pattern. Come take a tour through this historic home—and be sure not to miss the koi pond in the backyard! 34-56 107th St., 718-478-8274, louisarmstronghouse.org
2. Lunch at Tortilleria Nixtamal

Take a 15-minute walk down 108th Street to Tortilleria Nixtamal, a Mexican restaurant that makes tortillas on premises. Order the Chipotle Tamale or the tamale with chocolate-infused mole sauce. Must-try tacos include the carnitas and Tacos Al Pastor, both of which come with fresh tortillas and ingredients presented in a bowl so you can build your own tacos! The guacamole and chips, as well as the sweet flan, are big hits as well. 104-05 47th Ave., 718-699-2434, tortillerianixtamal.com
3. Walk the World's Fair Grounds at Flushing Meadows Corona Park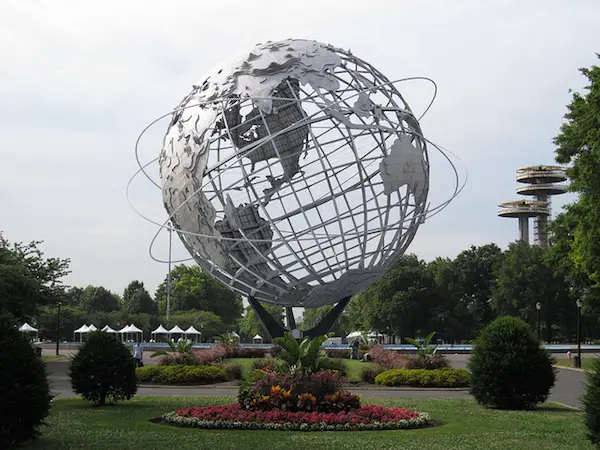 In both 1939 and 1964, Flushing Meadows hosted The World's Fair. 1939 saw the area transformed from an ash heap (which F. Scott Fitzgerald memorably depicts in The Great Gatsby) to a beautiful park for millions of visitors to enjoy the dawn of inventions like air conditioning and the television. In 1964, the World's Fair celebrated the space age and transformed the park into a Jetsons-esque landscape of futuristic attractions. Come see the Unisphere, a giant globe installed in 1964, and the site of the 1939 time capsule buried in the ground, which is supposed to be opened in the year 6939! Entrance on 111th St. between 49th & 50th Ave., 718-760-6565, nycgovparks.org
4. Visit the Queens Museum
A beautiful, airy space adjacent to the Unisphere, Queens Museum might be far from Museum Mile, but it's filled with extraordinary exhibitions from artists around the world. Check out the upcoming "Migrant Kitchens, Portraits and Short Films, from the Margins," which documents the many disparate cultures that make food in Queens and the challenges currently facing them. Now on view are exhibitions like Patty Chang's "The Wandering Lake" and "Never Built New York," which explores various structures in the city that were planned but never executed. New York City Building in Flushing Meadows Corona Park, 718-592-9700, queensmuseum.org
Looking for Free Group Planning Services?
Get free advice on planning your group's trip to New York.
RESTAURANTS

Multi-concept restaurant offering modern Japanese cuisine, a...

THEATER

In a heartbeat, 38 planes with 6,579 passengers were strand...

SHOPPING

The world's largest source of cameras, camcorders, and more ...

SIGHTSEEING

SPYSCAPE is the world's preeminent spy museum and experience...