What if you could tour the home of an art collector? You'd see masterpieces hanging inside beautiful interiors and peek in on the life of someone with impeccable taste.
That's exactly what you get at The Frick Collection. This mansion on Fifth Avenue formerly housed Pittsburgh industrialist Henry Clay Frick (1849-1919). 
In addition to its gorgeous Gilded Age interiors, the house contains Frick's own collection of fine art. The paintings and sculptures on display are works by Bellini, Rembrandt, Vermeer, Gainsborough, Goya, and Whistler, among others. 
Impeccably preserved, the Frick mansion is a work of art unto itself. Built in 1913, the house was designed specifically to accommodate Henry Frick's art collection, and he left the house as an endowment to the city upon his wife's death, intending for his home to become a museum for the public. The high-ceilinged rooms are decked with gold-edged wainscotting (the "gilded" part of  Gilded Age), large chandeliers, and intricately carved wooden ceiling panels and crown molding. There are also beautiful gardens on the grounds for museum-goers to enjoy a serene moment underneath a tree or near a gentle fountain.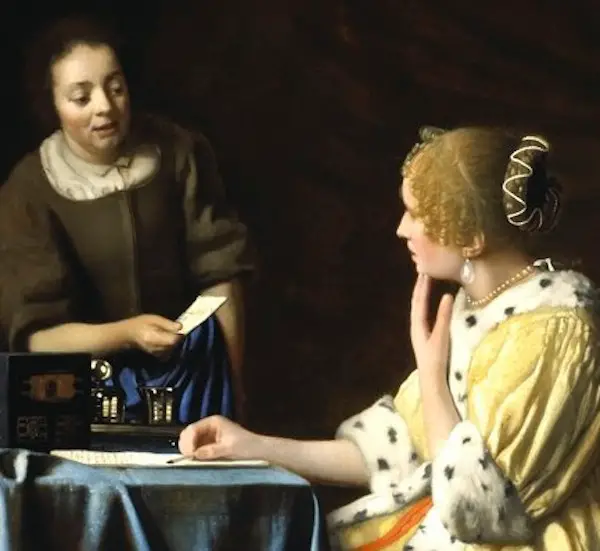 Vermeer's Mistress and Maid is just one of the many pieces on display as part of the Frick Collection. Photo: Michael Bodycomb
Hanging on the walls are paintings and drawings by European masters from the nineteenth century. These, along with other sculpture and decorative art pieces, are right at home in the Frick mansion. Walking through the house gives the illusion of time travel, with the interiors and the works of art coming from 200 years or more in the past.
The Frick is also one of many museums on Fifth Avenue and would be a perfect stop on your tour of the area's rich culture. The house is not too large; you can walk through in a couple of hours easily.
Guided tours are available for school groups and by appointment. With the Frick Collection app, you can hear audio tours on your mobile device that orient you to the history of the building and the pieces of art on display. These audio guides are available in English, French, German, Italian, Japanese, and Spanish and are free with museum admission.
Pay What You Wish Wednesdays are every week from 2-6pm and allow you to donate the amount of your choice for the price of a ticket. On the first Friday of every month, get free admission to The Frick from 6-9pm.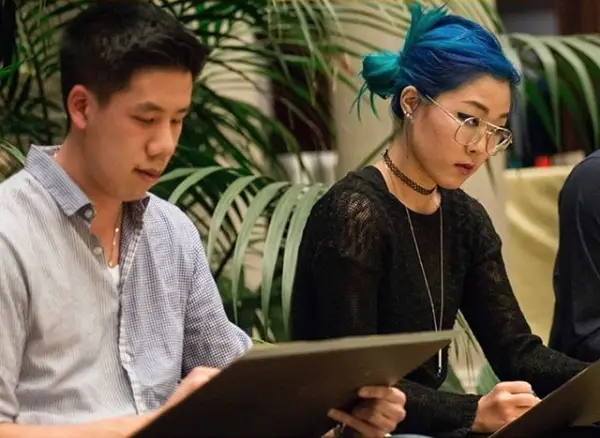 The Frick Collection holds lectures and concerts throughout the year. Every Wednesday, there are also opportunities to draw in these historic galleries. Draw-What-You-Wish occurs every week during pay-what-you-wish hours and provides interested artists materials to draw from 4pm onward. At Wednesday Atelier, you're given after-hours access to the galleries, paper, pencils, and two hours to draw whatever you like. And it's free!
The Frick Collection is located at 1 E 70th St and is open Tuesday through Sunday. Call 212-288-0700 or visit frick.org for more information.