Curious about the most tasty gluten-free pastas in NYC? Whether you deal with simple gluten intolerance or something as concerning as Celiac disease, or you just want to go wheatless for a while, dining Italian does pose a challenge. You'll pass on the bread placed on the table to start, then scratch off those wood-fired pizzas with wheat crust, and perhaps the hardest one to swallow (pun intended): pasta. Still, more and more Italian local restaurants now offer gluten-free versions of their most popular dishes. Here are our picks for the best bets for gluten-free pasta in New York City!
Best Gluten-Free Pasta in NYC: Pastai Restaurant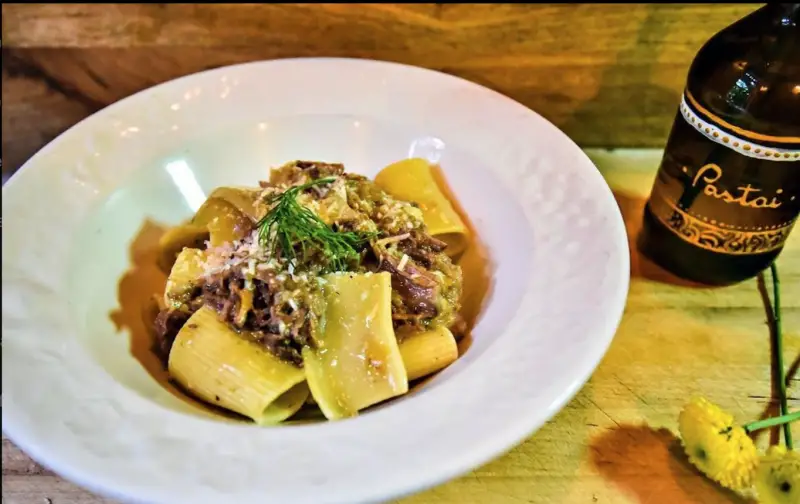 Located in the heart of Chelsea, Pastai (Italian for "the pasta makers") specializes in fresh-made pasta, with a Sicilian flair. Their signature gluten-free pasta, is also available for purchase fresh, so you can enjoy their family recipes in the comfort of your own home. Open for dinner Mon-Fri, 5pm-10pm, weekends noon-10pm. 186 9th Avenue, 646-688-3462, pastainyc.com
Best Gluten-Free Pasta in NYC: Piacere
This rustic-chic spot in SoHo (Piacere means 'pleasure' in Italian) with sidewalk seating offers individual, gluten-free pastas, and a menu of mostly organic wine. Draft and bottled beer also served. Their menu also includes grass-fed steaks, red snapper, and a selection of homemade desserts. Don't deny yourself piacere! 351 Broome Street, 212-219-4080, piacerenyc.com
Best Gluten-Free Pasta in NYC: Etcetera Etcetera

Looking for a pre-theatre cocktail, or a nice dinner afterwards? Etcetera Etcetera serves up contemporary Italian cuisine in an elegant atmosphere, in the heart of nearby Hell's Kitchen. A variety of gluten-free dishes are offered on the menu, including gluten-free gnocchi, ricotta-spinach ravioli, tagliatelle and others. A separate dining space for larger parties is also available. For dessert, try the homemade vanilla gelato doused with espresso. 352 W. 44th Street, 212-399-4141, etcetcnyc.com
Best Gluten-Free Pasta in NYC: Pappardella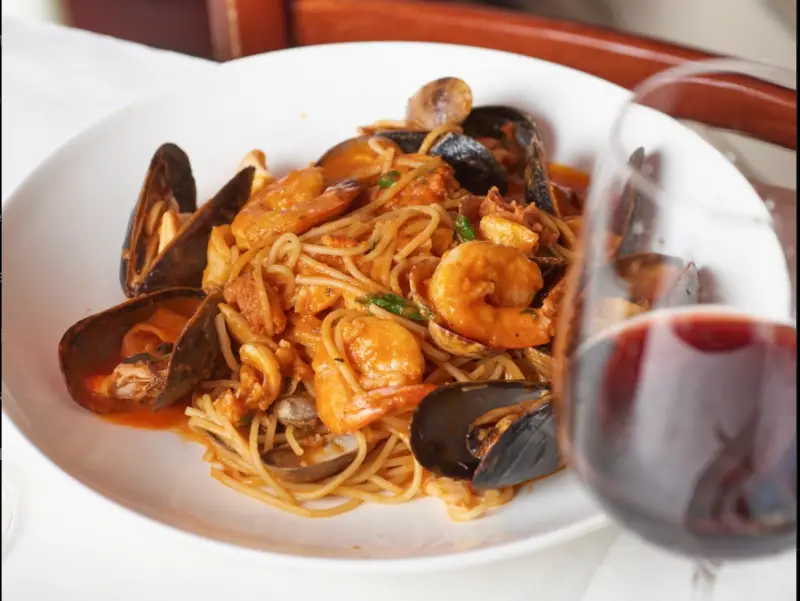 Located on the UWS since 1983, Pappardella is a family owned Italian restaurant, that's also a major brunch spot, with a prime location just steps from Central Park, the American Museum of Natural History, and the Beacon Theatre. A separate gluten-free menu is available, with a variety of pasta dishes, sandwiches, and pizza.  Brunch served weekends, 11am-3pm, lunch weekdays noon-3pm, dinner M-Thurs, Sun, served 3pm-10pm, til 10:30pm Fri & Sat. 316 Columbus Ave, 212-595-7796, pappardella.com
Best Gluten-Free Pasta in NYC: Zia Maria Chelsea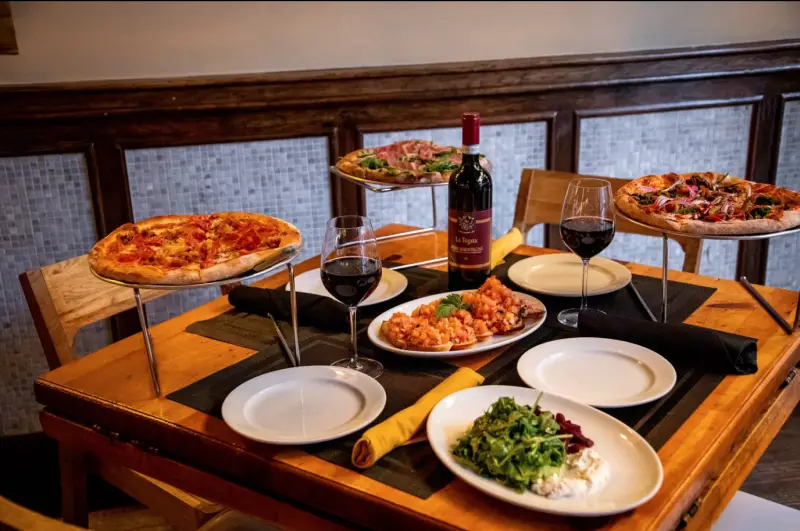 This sophisticated Chelsea spot serves up Neopolitan, gluten-free dishes (ex. Salmon Forno ), as well as an extensive selection of pasta dishes, prepared in a gluten-free kitchen. A high end bar is on site for cocktails, in addition to wine and beer selections. Their brunch offers a 2 for 1 special. Mon-Thurs, 2pm-10pm, Fri 2pm-11pm, weekends noon-11pm. 318 W. 23rd Street, 212-524-9200, ziamarianyc.com
Best Gluten-Free Pasta in NYC: Marea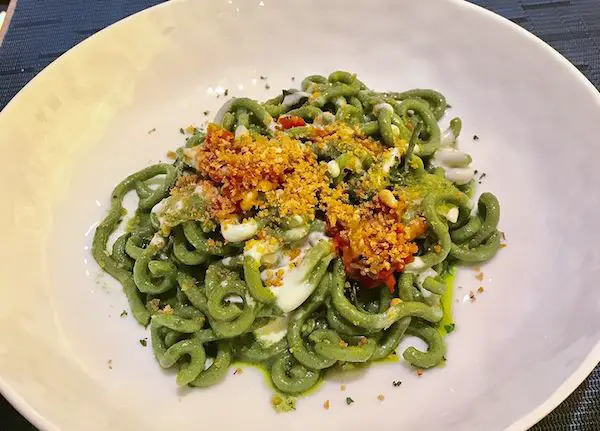 Gramigna nettle pesto, with pepperonata, fonduta, and kale. Via Facebook.
You'll find Marea nestled at the southern tip of Central Park. Their very seafood-forward cuisine will delight you (until 2022 they boasted a Michelin star) from amuse bouche to dessert, and nearly everything can be ordered gluten-free. You can enjoy fresh, handmade pasta with jumbo lump crab, chili, and basil, or with octopus with bone marrow and red wine sauce. Just ask one of their courteous servers to accommodate you, and you'll be sailing through a note-perfect meal with no gluten in sight. 240 Central Park S., 212-582-5100, marea-nyc.com
Best Gluten-Free Pasta in NYC: Bistango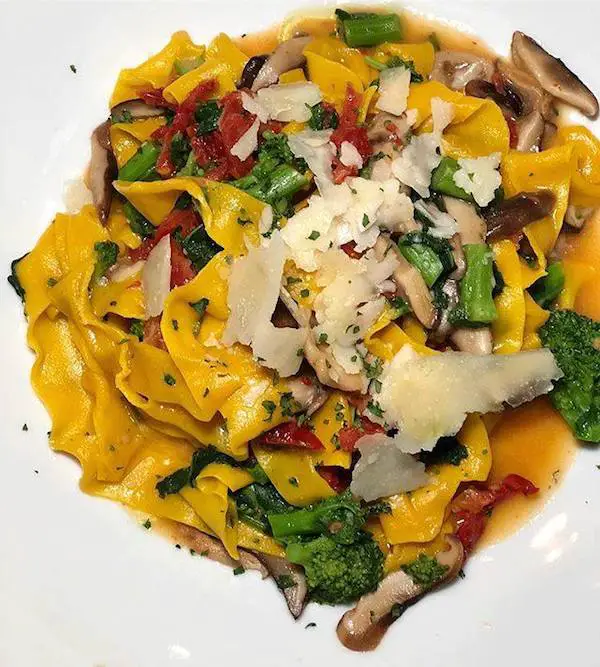 Saffron Pappardelle, wild mushrooms, sundried tomato, broccoli rabe, with Pecorino. Also available gluten-free. Photo: eats.and.the.city 
Bistango is a well-established Italian eatery that serves any dish on its menu gluten-free. And, for once, that means everything from the complimentary bread on the table to their ravioli with butternut squash and the chocolate lava cake that will make your meal complete. The gluten-free lasagna is spectacular, as is the spicy cavatelli with sausage and kale. Check out their prix-fixe deals for pre-theater dining and lunch as well! Midtown East: 145 E 50th St., 212-888-4121, bistangonyc.com/kimberly
Best Gluten-Free Pasta in NYC: Senza Gluten
If you can read the restaurant's name, you've just translated "gluten-free" to Italian. This Greenwich Village mainstay is completely gluten-free — meaning there's no wheat flour or other gluten product anywhere on the premises for those with sensitivity. Start with breaded cauliflower with buffalo parmesan and tomato sauce. The Bolognese sauce is to-die-for, whether smothered on doughy lasagna noodles, rigatoni, or fettuccine. Senza Gluten serves gluten-free pizza crust and sandwich bread as well! 206 Sullivan St., 212-475-7775, senzaglutennyc.com
Best Gluten-Free Pasta in NYC: Aunt Jake's
If you're looking for attention to detail, Aunt Jake's hand-makes every noodle in-house and they provide rotating selections of gluten-free options including rigatoni, spaghetti, and penne. Just ask your waitperson for the day's gluten-free specials. The menu is mix-and-match, with your selection of pasta and the sauce to accompany (vodka, broken meatball, marinara, carbonara, etc.). Both the West Village and Little Italy locations were lost to the pandemic, but you'll find them thriving on the Upper East Side. 1555 Second Ave., 917 261-5040, auntjakesnyc.com
Best Gluten-Free Pasta in NYC: Tavola
If you're in Midtown West — Hell's Kitchen to the locals — you'll find Tavola a solid option. This intimate, low-lit eatery (its name means "table" in Italian) is known for its authentic recipes and Old World flavors. After enjoying a glass of red wine and some local calamari, you should sample their pasta sauces on gluten-free penne (a mere $2 extra). Go with the mushroom veal ragu, or eggplant with almond pesto and tomato. 488 9th Ave., 212-273-1181, tavolahellskitchen.com