The 6 Best BYOB Restaurants in NYC's East Village
March 1, 2019 - by Merrill Lee Girardeau
Whether you're looking to save money or you're just really picky about your wine, BYO/BYOB restaurants always come in handy. In the East Village, an area filled with excellent cheap eats, there are several spots that let you brown-bag your own beer or wine. Below are six of them, offering home-cooked Italian, Chinese, and Sri Lankan food to pair with whatever drink suits your fancy.
Hunan Slurp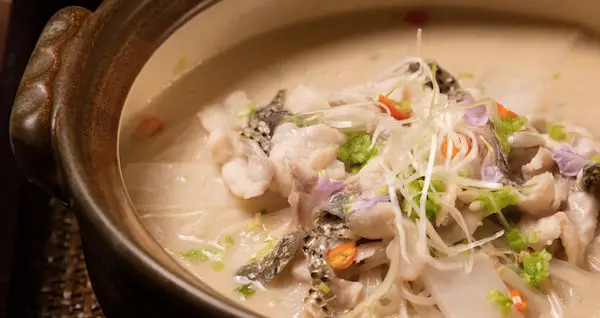 We're grateful for Hunan Slurp all year, but especially during the cold months. This fiery Hunanese spot is your go-to pick if you'd like hot noodle soup with lots of spice. Try the fish fillet mifen, chef Chao Wang's signature dish and something of a hotpot presentation of delicate rice noodles. Hunan Slurp is a little nicer than other restaurants on this list, but it's easier on the budget when you remember you can bring your own bottle of wine. 112 First Ave., 646-585-9585, hunanslurp.com
Lui's Thai Food
A tiny, casual Thai place on East 4th, Lui's is the perfect place for a low-key dinner. Get the crispy duck, green curry, or pad see ew, and come early if you can to snag one of the few seats in this intimate space. There's no corkage fee for your wine or beer, so drink up! 128 E. 4th St., 646-669-9310
Sigiri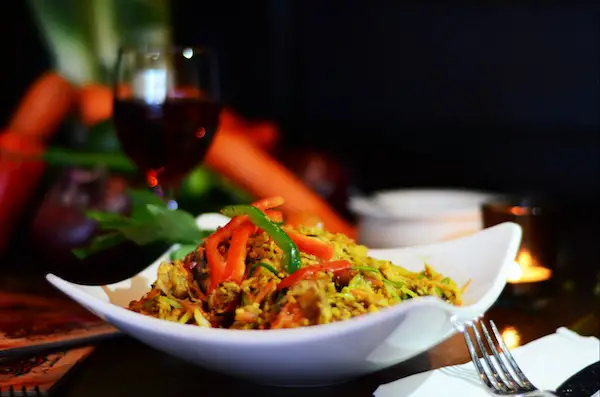 If you've never tried Sri Lankan food, Sigiri is a great place to start. Try the string hopper kothu, a rice noodle dish with stir-fried onion, tomato, and egg, which comes in the shape of a bowl. Kottu roti, another signature dish, is made with shredded pancakes and stir-fried savory vegetables. This tiny, welcoming dining room is located right above a liquor store, making it an ideal BYOB joint. 91 First Ave., 212-614-9333, manhattan.sigirinyc.com
Piccola Strada
It's a family affair at Piccola Strada, a beyond-tiny Italian spot down the street from Lui's. The owner, Mario, will likely be around to accommodate you, while the chef, his wife Esperanza, cooks up your pasta in the kitchen. Don't come with a crowd, and call ahead for one of the few tables if you can. Once inside, order ossobuco or artichoke ravioli. Note that there's a $5 corkage fee if you BYOB. 77 E. 4th St., 212-674-1557
Milon
Milon is located directly next door to Sigiri, meaning you're also steps away from the nearest liquor store. However, Milon has extremely different vibes, which start on the sidewalk as the proprietors of two adjacent restaurants (Royal and Panna II) try to compete for your business. Keep your eyes forward, and walk upstairs to Milon, where you'll forget about the hassle when you see the thousands and thousands of string lights hanging from the ceiling in a tangle. Enjoy your wine, some Indian food, and some Instagramming during your meal. You'll be glad you chose Milon! 93 First Ave., 212-228-4896, milonny.com
Casa Adela
If your friend has a party in Alphabet City, eat dinner beforehand at Casa Adela. We'll make it easy for you and just say: order the rotisserie chicken. It's what this Puerto Rican restaurant is best known for—that, and the presence of Adela herself, who passed on last year. Luckily, the abuela's presence abides in this tiny, casual eatery. Order the mofongo (savory fried plantains) for an additional Puerto Rican treat to accompany your chicken, rice, and beans. 66 Ave. C, 212-473-1882
Looking for Free Group Planning Services?
Get free advice on planning your group's trip to New York.
RESTAURANTS

Multi-concept restaurant offering modern Japanese cuisine, a...

THEATER

In a heartbeat, 38 planes with 6,579 passengers were strand...

SHOPPING

The sweetest experience in Times Square!...

SIGHTSEEING

The only provider of ferry transportation to the Statue of L...