College comes with a lot of challenges (term papers, budgeting), but there are plenty of perks too (boundless learning opportunities, free time on weekdays). Take advantage of your student life, whether you're attending NYU or a CUNY campus—or if you're visiting the city. We've assembled a list of NYC performance venues, museums, retailers, and restaurants where a valid student ID can get you a percentage off the price of your purchase.
Student Discounts in NYC: Entertainment
Sporting events, Broadway shows, movies, and natural wonders—it's all at your fingertips in New York City. Find below some entertainment options giving cheap tickets to high school and college students.
AMC Theatres: Before you see the latest blockbuster, check at the box office for student discounts at the AMC Theatre near Baruch, John Jay, and other local campuses. AMC has locations at Times Square, Union Square, the East Village, the Upper West Side, Harlem, and more.
Broadway Shows: There are lots of ways to score cheap Broadway tickets, as we've covered elsewhere. Student rush is available at many Broadway shows each season; that means cheap tickets the day of the show when the box office opens. (Full disclosure: you'll probably have to sit on the sidewalk for a few hours for these.) Check out Broadway for Broke People for a complete list of rush and lottery participants.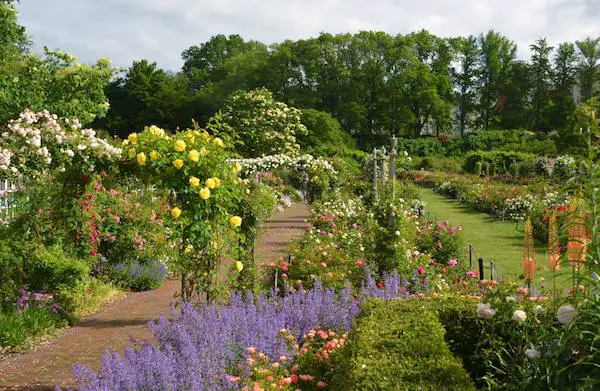 Brooklyn Botanic Garden: Students 12 and up can gain admission to the beautiful Brooklyn Botanic Garden, home to abundant cherry blossoms in spring, for $8. Free admission available for all on winter weekdays and select Fridays, which might suit students at Medgar Evers and Brooklyn College looking for some serenity amidst their studies. 
Carnegie Hall: The renowned performance venue, located in Midtown West, offers several ways for students to experience instrumental music and other events. Most student tickets are $10, available in advance and on the day of the performance. Details here.
Lincoln Center: The legendary performing arts complex, brimming with film, ballet, and live jazz, sells select tickets at a discount to students. Details here for this Upper West Side institution.
 

Metropolitan Opera: Opera is not just for full-on adults. Register with The Met for student ticket deals on upcoming performances, or visit the box office the day of the performance for student tickets.


Mets Tickets: Student rush tickets are available 72 hours in advance of upcoming Mets games. Snag these $10 tickets, and enjoy a baseball game in Citi Field.
Student Discounts in NYC: Museums
Some of the world's top museums may be just a subway ride away, but admission fees might dissuade you from checking out these incredible cultural institutions. Luckily, many welcome students—and others on a tight budget—with discounts and Pay-What-You-Wish hours every week.
9/11 Memorial & Museum: The moving 9/11 Museum is available to students for a reduced price at $20 per ticket. The museum also holds Free Admission Tuesdays from 5pm to close.
The Frick Collection: Tour a Gilded Age mansion filled with fine art and exquisite antique design pieces for $10 off the regular ticket price. Students pay $12 every day, and admission is free for all on the first Friday of the month. Wednesdays 2-6pm are Pay What You Wish.
The Metropolitan Museum of Art: The Met has famously abolished their "suggested donation" policy for visiting guests, but out-of-town students don't have to pay $25. See 6,000 years of world art at the country's largest art institution at just $12.  These rates apply not only to The Met's main location, but also at The Met Breuer, showing contemporary art on the Upper East Side, and The Met Cloisters, the Inwood location housing religious art. 
The Museum at FIT: The Fashion Institute of Technology is devoted to the study of fashion design, production, marketing, and history. Its museum, showcasing fashion exhibitions on the school's Chelsea campus, is free for not only FIT students but for anyone curious about the fascinating world of fashion.
Museum at Eldridge Street Synagogue: This National Historic Landmark is a restored treasure on the Lower East Side, notable for its celestial blue stained glass window and importance in Jewish American history. Students pay $10 daily, and Monday admission is Pay What You Wish.
Museum of Arts and Design: Examine the wild, wonderful possibilities of craft at MAD, offering $12 student rates and Pay-What-You-Wish Thursdays, 6-9pm, at its Columbus Circle location. 
Museum of Modern Art: See Warhol's Campbell Soup Cans and Van Gogh's Starry Night for $14 with a valid ID at this essential Midtown institution. Uniqlo Free Friday Nights are every Friday, 5:30-9pm.
Museum of the Moving Image: Study the history of film and television at this museum in Astoria, Queens. Student tickets are $11 (ages 18+), and everyone gets in free Fridays, 4-8pm.
Neue Galerie: Have a spin through the Neue Galerie, featuring 20th-century German and Austrian art and design, for only $12 at this Museum Mile destination.
New Museum: Contemporary and cutting-edge art on the Lower East Side costs only $12 for students.
New-York Historical Society: Learn the in-depth history of the greatest city in the world at NYHS near Central Park on the Upper West Side. Students get in for $13, and every Friday night is Pay-As-You-Wish, 6-8pm.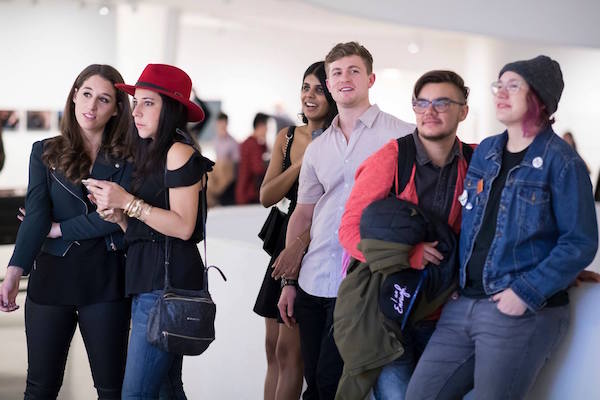 Solomon R. Guggenheim Museum: Walk up the spiral staircase at the Frank Lloyd Wright-designed art museum on the Upper East Side. Students pay $18 daily, while Saturdays are Pay What You Wish for all, 5-8pm.
Whitney Museum of American Art: Students pay $18 at this Meatpacking District museum, which showcases the work of living artists. Pay What You Wish hours are Fridays, 7-10pm.
Student Discounts in NYC: Restaurants
Below are several local spots providing student discounts when you present your ID. Also note that many national chains give student discounts, including McDonalds, Dunkin' Donuts, Chipotle, and Chick-fil-A.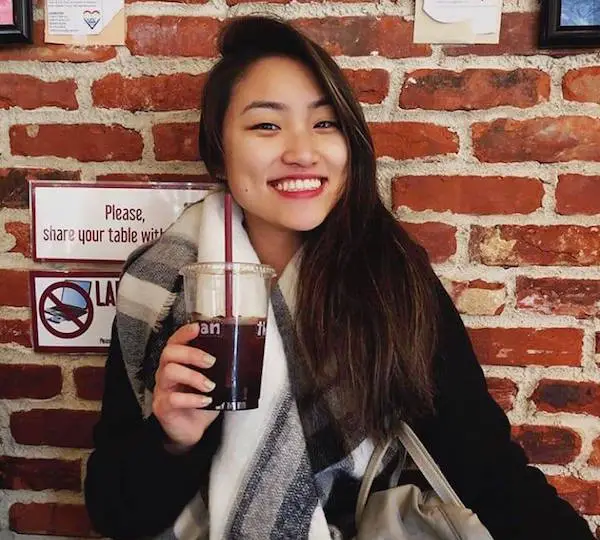 The Bean: Chat with a friend or get some work done at The Bean, a coffee shop with 2 locations in the East Village (one near Cooper Union, the other near The New School and NYU). Flash your student ID for 10% off pick-me-ups like the Nut-Ella Fitzgerald.
Garden of Eden: Grab a bag of groceries for 10% off at this gourmet market, with locations in Chelsea and on the Upper West Side near Columbia.  
The Hummus & Pita Co: Get your fill of falafel at this fast-casual restaurant, which has locations in Chelsea, Tribeca, and Midtown West. Students get 10% off.
Madman Espresso: Splurging on a latte doesn't feel so bad when you get 10% off. Show your ID at Madman's Greenwich Village and Garment District locations.
Student Discounts in NYC: Fashion
Take the train from NYCCT or City College to one of Manhattan's many shopping hotspots. Buy gifts, goodies, and gear at these retailers throughout the city, all offering discounts for students who show ID at the register.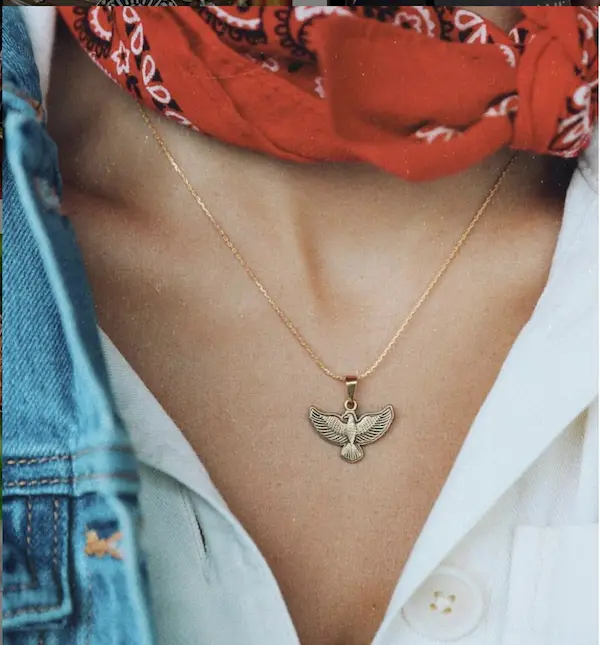 Alex and Ani: Sparkly jewelry at 15% off? Get to Alex and Ani's Soho store for cute earrings, bracelets, rings, and necklaces.
Banana Republic: Affordable office-wear looks even better at 15% off. BR has several stores in NYC, including Rockefeller Center, Grand Central, Flatiron, and Soho, and the World Trade Center.  
Club Monaco: The chic, understated basics at Club Monaco can be yours at a 15% discount on both sale and regular-price items. Stores in Flatiron, Soho, Brookfield Place, and the Upper West Side.
J.Crew: Get 15% off chinos, tees, sweaters, and accessories for all. Locations in Rockefeller Center, Columbus Circle, the Upper East Side, Soho, and Flatiron.
Levi's: Shimmy into some 501s, flares, and skinnies for 15% off at the Levi's stores in Soho, Times Square, 14th Street, Herald Square, and Williamsburg, Brooklyn.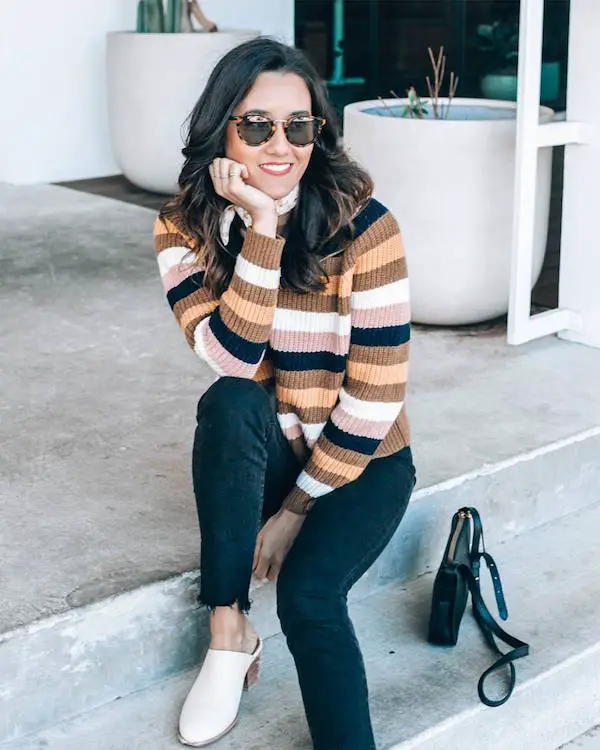 Madewell: The jean queens at Madewell will set you up with 15% off. Stores in Brookfield Place, Meatpacking District, Columbus Circle, the Upper East Side, Flatiron, Soho, Hudson Yards, and Williamsburg.
---
Of a literary bent? Check out these 7 New York Writing Spots Every Student Should Visit on a visit to NYC.