Located in the Flatbush neighborhood of central Brooklyn, Kings Theatre was built to be a "wonder theatre" in 1929. It was modeled on the ornate Palace of Versailles and inspires oohs and aahs immediately when you enter the high-ceilinged lobby. After being shuttered for decades, Kings has made its glorious return, hosting fantastic music, theater, dance, and other performances. Read on for the history, upcoming calendar highlights, and what to do in Flatbush when you visit the Kings Theatre.
Kings Theatre: History
The Kings Theatre was conceived as the Loew's Kings Theatre in 1929. Loew's, a name you'll still find on city multiplexes today, hired the architects at Rapp & Rapp to design the Brooklyn theater in an opulent style reminiscent of the Palace of Versailles. Floor to ceiling, from the lobby to the back of house, the theater was designed to inspire jaw-dropping awe. The ceilings of the grand lobby and the enormous theater itself were intricately carved mahogany punctuated with crystal chandeliers and Art Deco-style light fixtures. Interior designer Harold W. Rambusch further outfitted the theater with plush seating, wainscotting, and luxurious carpeting.
The film Evangeline, accompanied by live music, showed on the theater's opening night, September 7, 1929. The theater went on to host film screenings and performances for decades. It eventually fell into disrepair and was closed in 1977. The city of New York seized the theater in 1983 and it remained, enormous and unused, as leaks and vandalism led to further decay.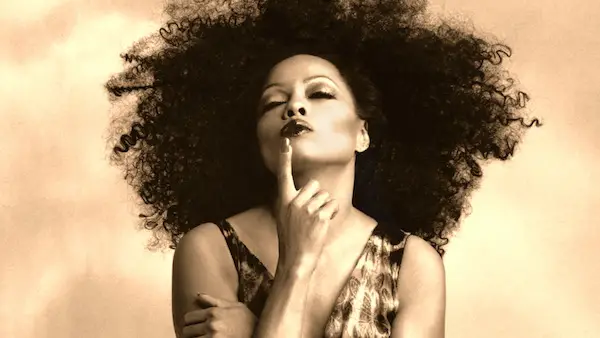 In 2015, legendary singer Diana Ross performed at Kings Theatre's grand-reopening.
After fielding several ideas for the theater's renewal, the city decided on a Houston firm that would invest in the Kings Theatre's restoration and run it as a for-profit performance venue afterward. Ninety-five million dollars of renovations later, the Kings Theatre celebrated its grand re-opening February 3, 2015 with a performance by Diana Ross.
Kings Theatre: Touring the Theatre
If you'd like to see the Kings Theatre up-close and learn more about its history, come for a tour of the facilities! Afternoon tours are great for families, students, and anyone else curious about this majestic piece of Brooklyn history. The next Historic Tour occurs October 20; tickets are $20 per guest.
You can also tour Kings at happy hour! You'll drink wine, walk around the restored Romanesque interiors, and maybe even get a peek at the newly refurbished backstage! Upcoming dates for the happy hour tour are October 25 and November 8. Tickets are $30 per guest (wine included). 
Kings: Upcoming Shows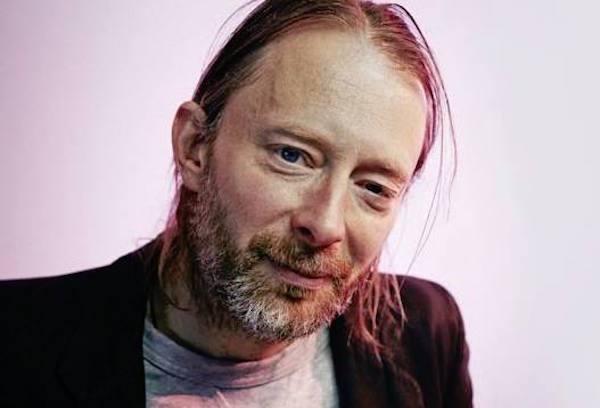 Thom Yorke, singer for Radiohead, will be performing solo at Kings Theatre Nov. 26-27.
Music, comedy, and dance performances are all on the schedule this fall/winter season at the Kings Theatre. October 16 and 17, hard rock outfit Nine Inch Nails will play. Jack Black rejoins the music/comedy act Tenacious D with his partner Kyle Gass for a Kings appearance on November 3 and 4. See former White Stripes frontman Jack White in his Boarding House Reach tour on November 17. Radiohead's ghost-voiced frontman Thom Yorke goes solo with electronic performances November 26 and 27. The podcast sensation-turned-HBO series 2 Dope Queens is sure to bring the house down December 4 and 5. 
For a Christmastime classic, no need to travel to Lincoln Center, as the new Brooklyn Nutcracker mixes ballet, hip-hop, and world dance on December 14. Similarly, the classic holiday tale gets an update in Hip Hop Nutcracker on December 23. Laugh your way through the season with the It's About Damn Time Holiday Comedy Show, featuring New York comics Capone and Ray DeJon.
Hip-hop artist Snoop Dogg makes a theatrical turn in Je'Caryous Johnson's new play Redemption of a Dogg, which features some of Snoop's greatest hits, on March 3, 2019.   
Kings Theatre: What to Do in the Neighborhood
Enjoy wood-fired pizza at nearby Parkside.
Want dinner before your show? Caribbean is a must in this neighborhood, so go for some Peppa's Jerk Chicken if you're willing to forgo indoor seating (Prospect Park is just a block away). Have a taste of the Himalayas at the popular Cafe Tibet. Farm-to-table fare, including something wonderful called chocolate bread, comes courtesy of The Farm on Adderley. In the nearby neighborhood of Prospect Lefferts, find wood-fired pizza and craft cocktails at Parkside. In warmer months, Kings invites guests to the outdoor patio with a bar and food. 
If you're up for a walk before the show, travel a few blocks north to Brooklyn's backyard in Prospect Park. You'll be near the peaceful lake, as well as many walking trails and Drummer's Grove for the occasional drum circle. East of Kings on Flatbush Avenue is the Flatbush Reformed Church. Built in 1654, the Federalist structure is the oldest New York church that has been continuously in use for religious purposes. This isn't the only historical structure, as the area retains many Victorian homes 150 years old or more. On campus at Brooklyn College, there is a lot of learning to be had—plus sightings of wild Quaker parrots.
The Kings Theatre is located at 1027 Flatbush Avenue. Look for tickets to Kings shows at Ticketmaster.com. For an updated calendar and more information about the theater, visit kingstheatre.com.