In addition to renowned 360-degree views from the heart of Midtown Manhattan, the Empire State Building Experience now includes a beautiful new entry area with some great photo ops, historical and sustainability exhibits, and a complementary interactive audio device, offering a museum-like experience from the 1st floor to the 102nd.
Many people don't know that the observatories are open until midnight every night. Come late for more solitude and to see the world-famous skyline as it was meant to be seen on the open-air observatory deck.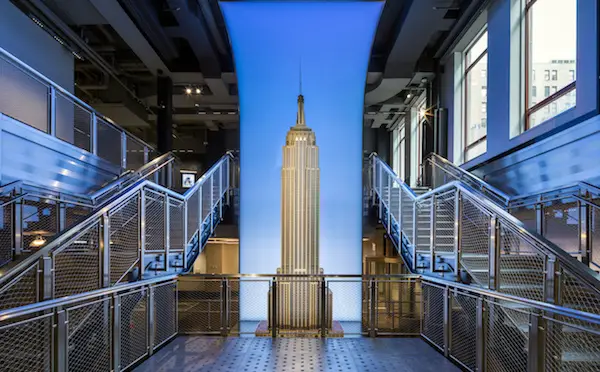 The sparkling new ESB Observatory entrance on 34th Street features an authentic two-story replica. Photo: Evan Joseph.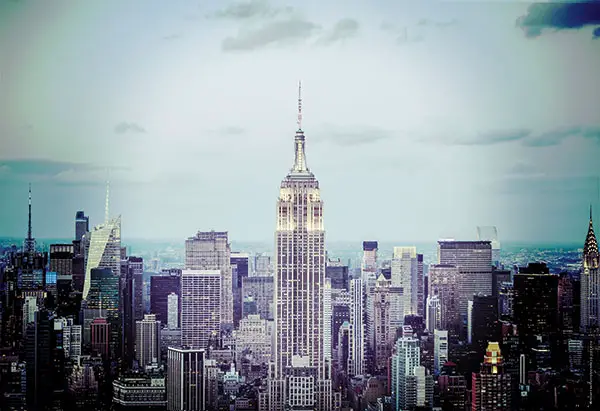 Audio tours available in seven languages. Main deck (86th floor) basic admission: $44 adult; $42 seniors (62+); $38 youth (7-12); children 6 and under are free. The ESB's reimagined 102nd floor offers an exclusive view; combination top deck and 86th floor admissions start at $77 adult, $75 seniors, and $71 youth. Open daily 10am-midnight.