Big Savings: Coupons and Discounts in NYC
December 8, 2016 - by City Guide Discounts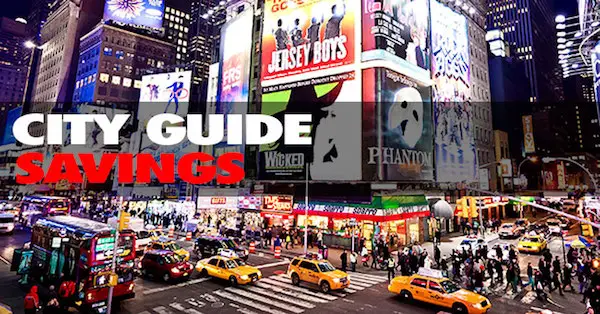 UPDATED DECEMBER 2016
It can be expensive trying to do everything you want to do in New York City. But fear not: NYC's original City Guide has long been a trusted source when you're looking to save money on your trip to New York. You can find some of the best discounts and coupons right here for NYC tours, attractions, museums, retail shops, transportation and more. Offers updated monthly.
TRANSPORTATION
Carmel Car & Limousine Service is New York's number one choice for private transportation. Whether you're going to or from the airport, to a Broadway show, or just want an elegant ride to anywhere in the five borroughs, Carmel's sedans and limos are always a comfortable, reliable choice. With the below coupon, you can save $4 on any ride over $20.
GET CARMEL SERVICE COUPON NOW
Cheapoair: Established in 2005, Cheapoair is a multinational online travel agency that sells travel services like airfare, hotel rooms, rental cars, and vacation packages. Choose from 450+ airlines.
GET CHEAPOAIR COUPON NOW

SIGHTSEEING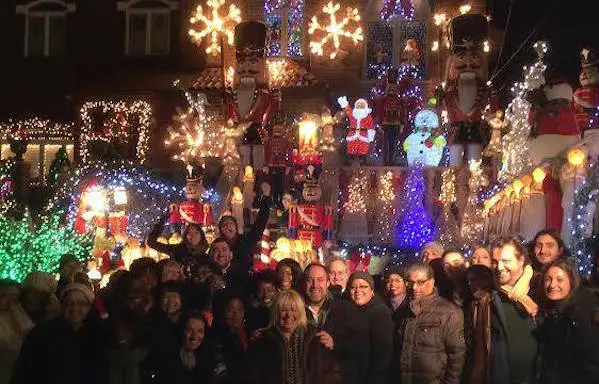 A Slice of Brooklyn Bus Tours-Enjoy fun, informative, comfortable, guided tours of Brooklyn! Choose from three tours-Their CHRISTMAS LIGHTS TOUR in DYKER HEIGHTS (December only), PIZZA, and brand new CHOCOLATE tour! All tours depart from and return to Union Square. Take $5 off your next tour now (good for any tour.)
GET A SLICE OF BROOKLYN BUS TOURS COUPON NOW
Intrepid Sea, Air and Space Museum: You can save $3 off general museum admission at this non-profit educational institution that features the legedary aircraft carrier Intrepid, the space shuttle Enterprise, the world's fastest jets and a huided missle submarine.
GET INTREPID GENERAL ADMISSION COUPON NOW
Madison Square Garden All-Access Tour: Become a Garden insider! Enjoy a behind-the-scenes guided walking tour of the recently renovated, state-of-the-art World's Most Famous Arena. With over 600 events each year, you never know what you'll see! Visit the team locker rooms and experience the world of pro athletes and sports journalists. Learn how a basketball court becomes a sheet of ice, and tour the Theater at MSG. Explore the 130-year history of the Garden where legends have been made—from athletes to artists to politicians. You'll never know what you'll see on the All Access Tour. Tours operate daily, approximately every half-hour from 10:30am-3pm.
GET MADISON SQUARE GARDEN ALL-ACCESS COUPON NOW.
Museum of Sex: You'll receive $3 off admission to the Museum of Sex when you use the code CITYG2016. See the aptly titled exhibit, Funland, described by New York magazine as "A Willy Wonka Sex Dream," [insert Everylasting Gobstopper joke here]. Needless to say, you must be 18 or older to visit the museum.
GET MUSEUM OF SEX COUPON NOW
New York Water Taxi Get ready for a New York City boat ride adventure. New York Water Taxi's daily tours run year-round and are offered by day and after dark. See the glittering skyline and all of the other iconic Manhattan landmarks from the comfort of an environmentally friendly twin-hulled catamaran boat. Take $5 off.
GET NEW YORK WATER TAXI COUPON NOW
Ripley's Believe It or Not! Times Square: Save over 20% on admission to the world's most famous "Odditorium" which brings people of all ages face-to-face with world's most unbelievable curiosities. Use the code CITIGUIDE when you purchase tickets online for $7 off adult admission and $5 off for children. Or use the coupon inperson to save $5 for adults and $4 for children.
GET RIPLEY'S BELIEVE IT OR NOT! TIMES SQUARE COUPON NOW
One World Observatory: A visit to the One World Observatory is a journey like no other! Start by ascending to the top of the tallest building in the Western Hemisphere in less than sixty seconds, in state-of-the-art "Sky Pod Elevators" that feature a floor-to-ceiling LED screen showing the ever evolving New York skyline. Once reaching the 100th floor, visitors can take in panoramic, uninterrupted views on the main platform; the 101st floor features three dining areas and the 102nd has a private event space that can accommodate up to 300 people. Get a collectible pin, while supplies last.
GET THE ONE WORLD OBSERVATORY COUPON NOW
THE RIDE is a 75-minute journey through Times Square and midtown Manhattan where New York City's iconic landmarks unfold before your very eyes. Discover the excitement and wonder about New York's most noted locations as audience members face sideways looking out of floor-to-ceiling glass windows, delivering unparalleled panoramic and vertical views of Manhattan. With stadium seating, 40 monitors, 3000 LED lights, & surround sound, THE RIDE is the world's only moving theater.
GET THE RIDE HOLIDAY EDITION COUPON NOW
SHOPPING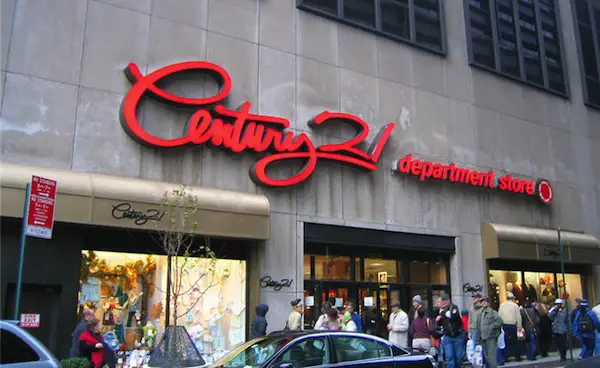 Century 21 For over 50 years, Century 21 in lower Manhattan has been famous for connecting shoppers with top designers at up to 65% off retail—100% of the time! Get a mystery shopping card value $5-$500!
GET YOUR CENTURY 21 COUPON NOW
Datavision is redefining retail with their new, fully interactive store in one of NYC's busiest shopping corridors. Featuring a full selection of computers, software, peripherals, digital cameras, camcorders, MP3 players, DVDs, personal video players, TVs, handhelds, GPS solutions, desktops, notebooks, tablet PCs, wireless LAN, carrying cases, mobile phones. Authorized internet/retail dealer for most major brands. Open until 8pm.
GET DATAVISION COUPON NOW
HBO Shop is a consumer retail space like no other in New York. Featuring a multimedia showcase of HBO's award-winning programming, the store offers visitors the opportunity to purchase an array of quality branded merchandise, including Game of Thrones, Sex and the City, Sopranos, and more. Shop more, save more.
GET HBO SHOP COUPON NOW
Hershey's Chocolate World Times Square: Hershey's Chocolate World Times Square is the place to go in NYC when your sweet tooth starts kicking in. Located in the heart of Manhattan, visitors can find any and every Hershey's product within these walls, from classic chocolate bars to peanut butter cups. Hershey's cookies are directly delivered to the store from Hershey, Pennsylvania.
GET HERSHEY'S COUPON NOW
The Luggage Source: New York City is an ideal place to stock up on travel necessities and The Luggage Source is a jetsetter's dream. It offers a vast selection of stylish luggage, convenience-oriented business items, and travel favorites from iconic brands such as American Tourister, Andiamo, Kenneth Cole, Kipling, Samsonite, Swiss Army/Victorinox, The North Face, and more. Since 1956, the shop has been offering very competitive prices and a vast selection. Save 10% off a $100 purchase.
GET LUGGAGE SOURCE COUPON NOW
NHL Powered by Reebok: This is a mandatory stop for all hockey fans. With this being the world's only NHL store being located right in the heart of Manhatten, it is truly a special experience with customizable jersey's, apparel, interactive displays, and so much more. Use the code 6U14068 to recieve a FREE gift with any purchase.
GET NHL POWERED BY REEBOK COUPON NOW
Reebok FitHub: Reebok pioneered the fitness movement and the company is still pioneering today. Reebok FitHub stores are staffed with fitness and product experts that will help you find the right gear for your workout and also guide and drive you toward better health and superior performance through their in-store, community-based fitness activities. Take advantage of City Guide's special discount code: now through December 31st, 2016, get a free $25 Reebok gift card when you spend $100 or more at one of the three New York FitHub locations.
Tent & Trails spans 6,000-square-feet and its shelves and floor space are stocked with everything the outdoors adventurer may need from high-tech backpacking and climbing equipment to weather appropriate clothing, tents and footwear. Save $10 off a purchase, minimum $100.
GET TENT & TRAILS COUPON NOW
Tissot: Since 1853, Swiss watch brand Tissot has been a pioneer of fine craftsmanship and innovation. Associated with style, topnotch quality and precision performance, the Tissot brand also offers a sense of traditional luxury that is within reach.
GET YOUR TISSOT COUPON NOW
NIGHTLIFE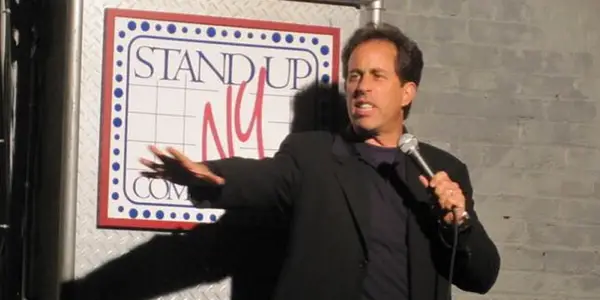 Stand Up NY opened its doors in 1986 and has since become one of New York City's premiere comedy clubs. Celebrated for its rich history, elegant interior, and outstanding performers, Stand Up NY has created an exclusive comedy experience as it sets the standard for other comedy clubs.
GET STAND UP NY COUPON NOW
DINING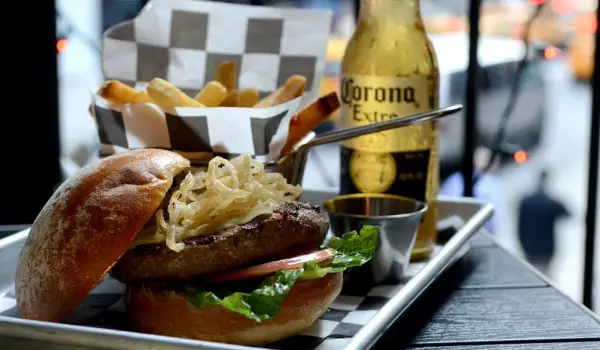 Buca di Beppo is the perfect place for great Italian food and fun! Whether you're hosting a group event, celebrating a special occasion or planning a business dinner, you'll enjoy Buca's authentic Italian cuisine in an eclectic, vintage setting, right in the heart of Times Square. Take $10 off $30.
GET BUCA DI BEPPO COUPON NOW
Canton Lounge serves up excellent Cantonese fare as one of the best choices in the heart of Chinatown. Extensive menu including large assortment of Dim Sum, Soups, Seafood, Chef's Specials, Shellfish including hard to find Abalone, Fish, Bean Curd & Vegetable, Szechuan Style Spicy, Chicken, Pork, Beef, Noodle/Rice Noodle. Enjoy a four course meal for $19.95.
GET CANTON LOUNGE COUPON NOW
Dave & Busters : Centrally located in Times Square, New York's Dave & Buster's is a casual, super-fun destination for great American fare, signature drinks, and all kinds of video and interactive games—from old-time classics to today's action-packed latest. There's also a host of prizes for winners!
La Rivista The best beef, steak, pasta, and seafood in town. 20% discount on food and beverages. Open 7 days a week for lunch, dinner, and late night dining.
GET LA RIVISTA COUPON NOW
Pera Mediterranean Brasserie You may be on Madison Avenue, but when you step into Pera, you're entering the kind of sophisticated restaurant you would find in Istanbul. An authentic open Turkish kitchen is like a stage in the back with the feel, flavors, and sounds of the eastern Mediterranean. An international wine list showcases wines from Turkey as well as other Mediterranean regions.
GET PERA COUPON NOW
Planet Hollywood: See the magic of Hollywood right in the big apple. Containing the largest collection of movie memorbilia in the world, it is a fantastic for all cinephiles. The food is also top-notch with the standard fare of burgers, salads, drinks, appetizers, and desserts that taste like anything but standard. Save $10 when you spend $30 of more!
GET PLANET HOLLYWOOD COUPON NOW
Looking for Free Group Planning Services?
Get free advice on planning your group's trip to New York.
RESTAURANTS

Conveniently located in the Port Authority Bus Terminal, the...

THEATER

Gaston Leroux's famous period thriller is now one of Broadwa...

SHOPPING

Specializing in the great vineyards of California, France, A...

SIGHTSEEING

This renovated museum complex includes the 900-foot-long air...