Il Cortile is a family-owned restaurant that's been a Little Italy institution since 1975 and you can enjoy a meal there with a free appetizer of the day thanks to City Guide's coupon.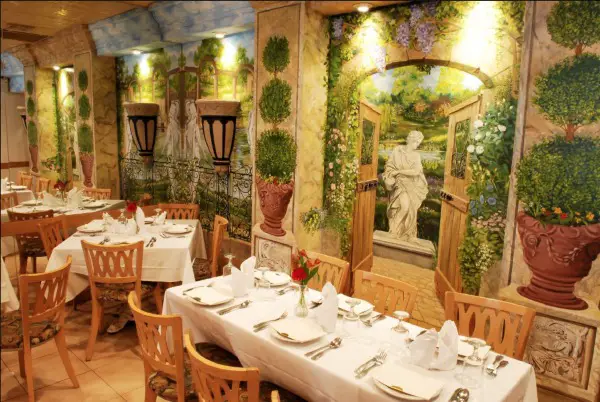 Exposed brick and ample greenery make for a special meal in the stunning atrium garden. Charming additional rooms are ready to host everything from intimate gatherings to large celebrations. This neighborhood staple delivers the highest quality ingredients across a broad menu available for lunch and dinner seven days a week. Look for classics like homemade fettuccini with wild mushrooms and sweet sausage, flavor-packed puttanesca, veal scaloppini, and stuffed filet mignon in a rich tomato sauce.
For your free appetizer of the day simply mention City Guide.
125 Mulberry St., 212-226-6060, ilcortile.com