The Imbible: A Spirited History of Drinking The Musical Comedy, sweeps audiences along a 10,000-year journey through history across the globe accompanied by craft cocktails and live musical performances! Save $15 off the ticket price with City Guide.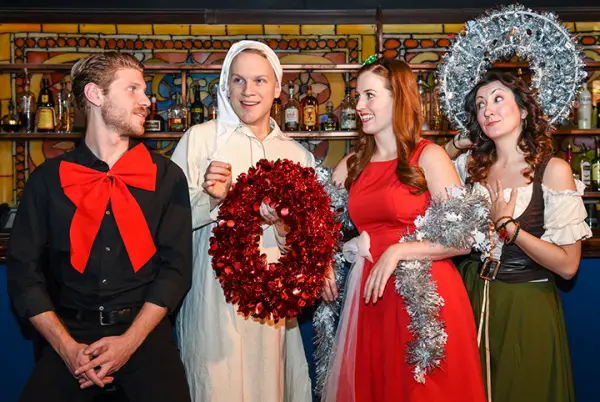 Sit back and enjoy music and three cocktails, while the cast of The Imbible give insight into the history and science behind alcoholic beverages, tracing their economic and political impact on our cultural development. They'll also conduct live demonstrations of brewing beer and distilling spirits.
City Guide offers patrons two ways to save on The Imbible: A Spirited History of Drinking: take $15 off your ticket by going to telechargeoffers.com and using the code IECTYGD15. For weekend alternative Day Drinking: The Brunch Musical (2pm Saturday, 3pm Sunday) use code IDCTYGD15 at telechargeoffers.com to also get $15 off each ticket. 
For more information, visit imbible.nyc.