Spring training for the 2016 baseball season has begun! We're just weeks away from the Yankees Opening Day game vs. Houston Astros, set for Monday, April 4th, at 1:05pm. As the new season begins, learn all about your favorite team on the Yankee Stadium Tour. (Tours will also be available after Opening Day.)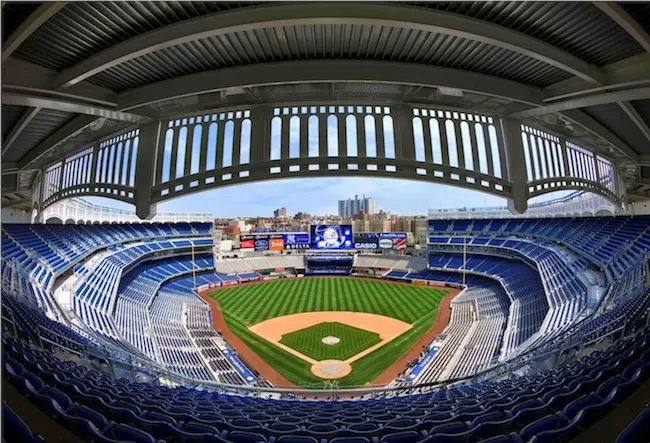 Tour the home of the 27-time World Champion New York Yankees, a fantastic destination for all ages. Bring your group or family and experience all Yankee Stadium has to offer. Visit Monument Park and see legendary Yankees' monuments, plaques, and retired numbers. During The Classic Tour, catch a glimpse of World Series trophies, rings, and baseball artifacts in the Yankees Museum Presented by Bank of America.
Combine a tour with lunch at the Hard Rock Café, by purchasing a lunch voucher with your tour ticket online. Public walk-up times are 12pm, 12:20pm, 12:40pm, 1pm, 1:20pm, and 1:40pm.
All tours begin and end at Gate 6 (161st Street & River Avenue). The Classic Tour lasts approximately 1 hour. For hardcore fans, there is also the Hands on History Tour and a Pregame Tour.
Call 646-977-8687 to check availability. Tour can also be booked in advance, online. For more information, visit yankeestadium.com/tours.